The local FRC team Highlander Robotics #8033 is deep into their build season preparing for the Central Valley tournament March 9-11, their first this season. The new challenge, Charged Up, was released on Jan. 7, launching an eight-week process of strategy, design, prototyping, fabricating, and programming a new robot from scratch. Build season is intense, but did you know we are busy year round during the "off season?"
The team was excited to deliver their first installment of 30 custom keyboard overlays and story blocks to Oakland Unified School District's special education program just before winter break. During the offseason, a subteam of Highlanders led by mechanical lead Reece Beck designed, CADded, and fabricated iPad accessibility overlays for OUSD students with unique mobility needs. We are happy we can help and look forward to continuing our work with them.
This is our fourth season and for the first time we have a dedicated operations team that oversees outreach, design, business and publicity. All of these subgroups worked very hard over the last few months.
Because Highlander Robotics is dedicated to our team's sustainability, we visited seasoned teams like Citrus Circuits in Davis and Spartan Robotics from Mountain View to learn best practices. The design and branding team then created a new logo and branding standards to guide us going forward.

We also developed a detailed tool certification program and a safety manual that the district will also use to guide work in the lab. With our team being 60% rookies this year, we created a systematic training of technical skills so everyone would be ready for the build season by January. Operations wrote a team handbook and code of conduct containing all the team rules, goals, and expectations.
During the winter break, Highlander Robotics alumni, 90 percent of whom are STEM majors, were able to return for our annual team Alumni Panel event. Current team members asked the alumni questions about college, engineering, life after FRC, and if they would consider coming back to mentor. This event was a great way to reconnect the team, and to inform members about their future opportunities with their FIRST Robotics experience. 
We also learn about STEM careers by visiting local companies. Last fall we had the opportunity to tour Astra, an aerospace company in Alameda, and Lawrence Livermore National Laboratory to see their world-changing laser technology. 
Highlander Robotics spends a lot of time volunteering for the FIRST community. Team 8033 was out in force volunteering at Piedmont's First Lego League Challenge tournament on Nov. 20. Our team worked hard again to put on a full FTC qualifier tournament on Dec. 10. This required the help and dedication of our entire team, including mentors, to host a successful event.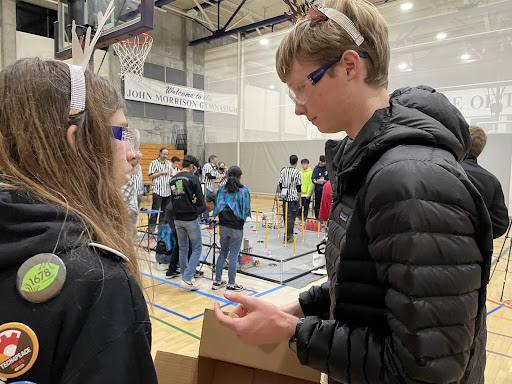 We are committed to promoting women in STEM. Last fall, we hosted a young Daisies Girl Scout troop for a workshop at the Mary G. Ross Engineering Lab. The troop had 15 girls ages six to seven who toured our lab, learned how laser cutters and 3D printers work, and built pencil holders that they assembled and decorated. The event ended with a demo of our robot.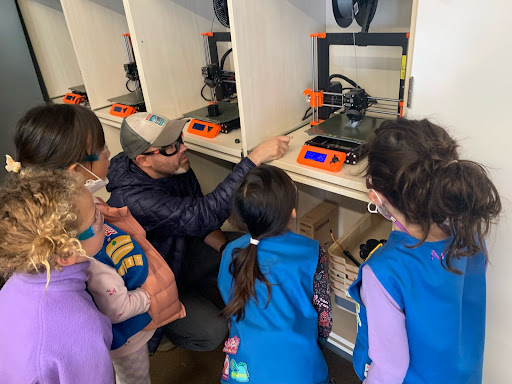 Looking ahead, we are excited to announce we will be hosting a new camp this coming summer! Several of the team's technical leads will focus on introducing middle school kids to CAD and fabrication in the engineering lab during the week of June 12. For more information: www.frc8033.com
Of course we couldn't do any of it without the support of our sponsors. Thank you to these corporate sponsors for their ongoing support: NASA, Lawrence Livermore National Labs, Western Digital, PG & E, and NorCal FIRST. We are also grateful to our new locally-based sponsors: DJ Grubb Co, Making Fun video games, Anatomic Iron, TAP Plastics, and Leon's Powder Coating, as well as the families of 8033.
Want to support our program? Sponsor packets are here and donations can be made on the Piedmont Maker homepage. Be sure to select Highlander Robotics on the drop down menu.
In-kind sponsorship is also a great way to contribute, especially materials and food! Please contact our business lead Matteo at matteoscanu922@gmail.com or Outreach mentor Larraine at lms@larraineseiden.com, for more information. You can also check out our website frc8033.com or our IG @frc8033. Thanks for your support!