Interstate Highway 980 in Oakland may come down.
The city of Oakland and Caltrans received $680,000 in federal money to study ways to reconnect areas divided by Highway 980, state transportation officials and a legislator said Wednesday. Highway 980 cuts off poor communities in West Oakland from downtown, reducing economic opportunities for the people living in West Oakland.
City officials have recently talked about demolishing the freeway, which was completed in 1985.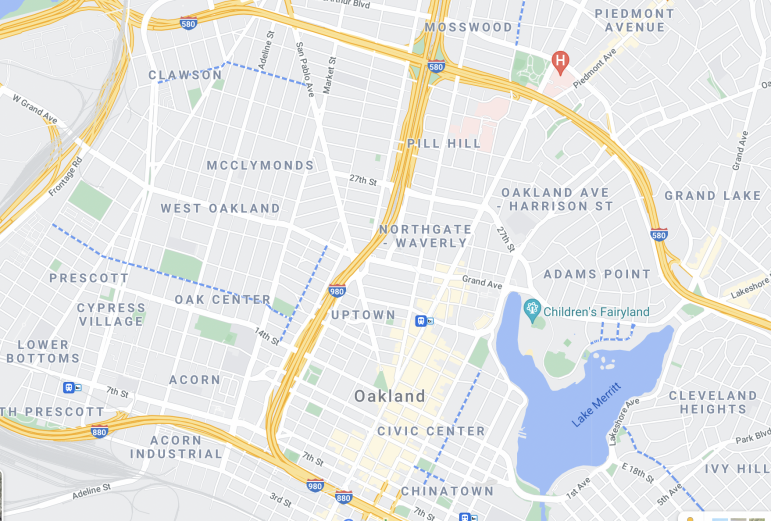 "For too long, I-980 has been a scourge on the East Bay: instead of bringing communities together, it has been a barrier to economic opportunity for the primarily Black neighborhood of West Oakland," said Rep. Barbara Lee, D-Oakland, in a statement Wednesday.
Lee showed U.S. Transportation Secretary Pete Buttigieg last fall how the freeway has a detrimental impact on Oakland. She said she is looking forward to using "this study to advance new, just solutions that prioritize opportunity for all communities and begin to right the wrongs of discriminatory urban planning."
The federal money is part of Buttigieg's "Reconnecting the Town" project.
"This grant will help us set the stage for reconnecting West Oakland and Downtown, part of our continuing effort to address decades worth of environmental injustices and deliver more equitable outcomes," said Oakland Mayor Sheng Thao in a statement.
Lee said a range of options will be considered for using or crossing the 980 corridor. Caltrans officials said all options are on the table, including demolishing the freeway.
Caltrans plans to hire a consultant this year to study the options for crossing or using the corridor. It expects the study will take two to four years to complete.
The city of San Jose is receiving $2 million to study changing Monterey Road from a highway to a "complete street" — a safe thoroughfare that supports travel by driving, walking, bicycling or taking public transit.
Oakland and San Jose are two of the five cities in California to receive a total $35 million in federal funding as part of the Reconnecting Communities Pilot program through the U.S. Department of Transportation. The other three cities are Long Beach, Pasadena and Fresno.
The pilot program was established in the nation's Bipartisan Infrastructure Law, which passed in 2021. For highway programs, the law provides $350 billion over five years.