For playwright Eugenie Chan, "Sojourner ZY: An Asian American science fiction fantasy" is a break from the norm in more ways than one. The San Francisco-born author's works have been set in the past (such as "Madame Ho" about the infamous Chinatown madam) or the surreal present (her diptych of one-acts "Bone to Pick" and "Diadem"). But "Sojourner," premiering this week at San Francisco's Presidio Theatre, sees her peering into the far future. What's more, its cast is made entirely of shadow puppets, a creative endeavor she gleefully describes as a "totally new adventure!"
It isn't the only adventure in store. The play takes place in a time when a climate-ravaged Earth has all but depleted its resources. It falls to ZY, an astronaut, to scour the cosmos for materials to help replenish his dying planet. As he does so, he does his best to maintain contact with his wife and children, whose lives are in danger due to Earth's ever-changing elements. Per the show's official press materials: "The story is told via projected and live shadow sequences with dialogue and songs and seeks to address vital issues of all time—race, gender, identity and the environmental crisis."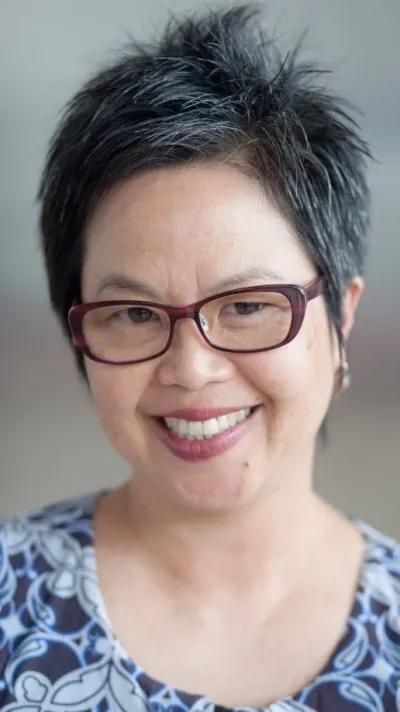 Chan knew the time was right to create this particular piece upon meeting with her eventual collaborators, ShadowLight Productions' Larry Reed, who created and operates the silhouette marionettes, and composer Paul Dresher of New Performance Traditions. Both had an affinity for the work of Chinese sci-fi author Cixin Liu, whose work often covers Earth's cataclysmic final days.
"For me, creating an Asian-centered story that grapples with the universals of survival and the relationship between mankind and the natural universe, opened the door to other ways of dealing with the colonizing ways of the Western world," Chan says. "As we deal with our climate catastrophe, we can't afford to repeat the actions and thinking of our industrial, for-profit, humans-first world."
Despite the heavy subject matter, she insists the play is for audiences of all ages, with attendees having the opportunity to interact with Dresher and his musicians. She also suggests that the show is "both cautionary, but hopeful [that] we humans can change not just our smaller and larger actions, but our core philosophy, ethics and thinking."
Though the genre is new for her personally, Chan says, "Speculative fiction is a great way of wrestling with current events. In fantasy, we can tussle with and capture reality in ways that realism and naturalism can't. We get to explore the intangibles of 'real world' events and imagine possibilities ways in or out of them."
Just as the climate of Earth is changing, so too is the Bay Area theater scene, which has seen the closure of vital independent venues like EXIT Theatre, PianoFight in San Francisco and San Jose's Tabard Theatre. Although Chan still finds a great deal of local talent, she acknowledges that high cost is prohibitive, as is the slow change of establishment in light of the 2020 George Floyd protests.
"That's a hard thing to change in America," she says. "It's heartening to see at this very moment so many Asian American-centered stories being told on Bay Area stages, so many Asian American and BIPOC artists on stage. But we need more behind the scenes, directing, administrating, managing, designing. And not just more, but deep equity, diversity and inclusion work, not just window dressing, not just 'we hired a BIPOC' artist one-and-done thinking. It's about interrogating and exploring what EDI really means, what an organization's purpose is, how an organization is run."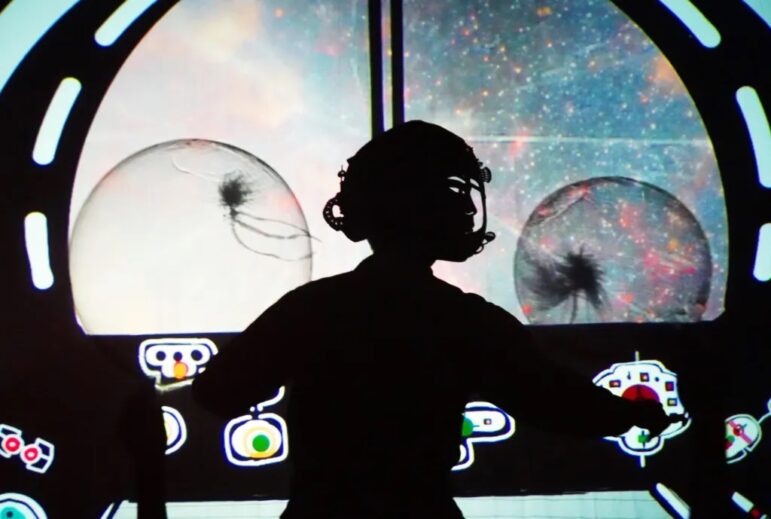 Another real-world crisis holding Chan's attention is the ongoing COVID-19 pandemic. Although the Presidio Theatre has dropped its COVID mandates, Chan – who values the artistic support and feedback of family – is well aware of the danger that remains.
"Because my family is multigenerational, with a lot of elders and people who are immunocompromised, I felt safer when audiences had to be vaccinated, show proof of tests, and mask," she says. "Now that the CDC has left us to gauge our safety and community transmission individually, I feel less safe. We're still in a pandemic. Over 300 people, mainly elderly, are still dying daily. My bottom line: I do not want to give my loved ones, or anyone, COVID. My mother is 101 and deserves to live and walk in the world safely."
With the future on her mind quite often these days, Chan looks forward to upcoming projects like her musical "The Truer History of the Chan Family: A New Vaudeville." The show, a collaboration with composer Byron Au Yong, follows "a Chinese-American playwright named Eugenie who reckons with her family's past as trafficked victims-turned-traffickers during the Gold Rush, with the help of her 'ghost' family of vaudevillians."
Asked what she'd want her legacy as an artist to be if she could see into the future, she says, "I'm hoping my work gives voice to long-silenced voices and stories of Chinese Americans in the West."
ShadowLight Productions' "Sojourner ZY: An Asian American science fiction fantasy" begins with an 8 p.m. March 2 preview and continues at 8 p.m. March 3-4 and 2 p.m. March 5 at the Presidio Theater, 99 Moraga Ave., San Francisco. Tickets are $15-$25; visit https://www.presidiotheatre.org/show/shadowlight-productions-paul-dresher-ensemble/