William Daniel scored in the 70th minute for the game's only goal as Piedmont High School's boys soccer team won its second consecutive North Coast Section Division 4 championship over University-San Francisco at the Beach Chalet fields in San Francisco.
A loose ball was bouncing deep into University territory and Daniel was able to out-run the opposition and head the ball past Red Devils goalkeeper Alex Robb.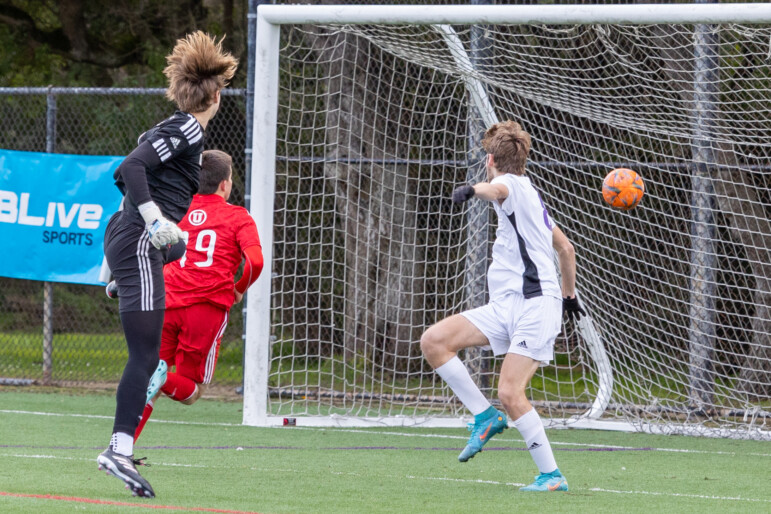 "It was crazy," Daniel said. "I wasn't really thinking in the moment. I just kind of saw the ball in the air and said I might as well go for it. I honestly thought the keeper was going to smash into me because he's like 6-foot-6, huge dude, but I put it in."
Said Highlanders coach Todd Sullivan, "We were just able to get it over the line, by pure desire and effort. Just a little bit of a mistake, Will pounced on it. We've done it all year, we've pressed hard, we don't give any time on the ball. And Will was able to be really brave and get in there first."
The championship game was a tight affair between two strong teams. Each side generated chances, but neither put many shots on net. As the game wore on, the pressure mounted.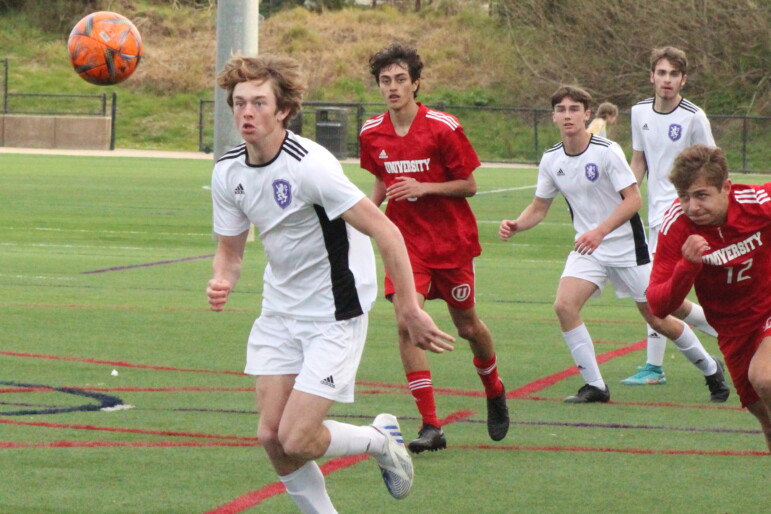 "I was feeling a little bit of pressure," Aiden Woolwine said. "Teammates stepped up, obviously Will, great header.
"We step up and we do what we do. We win games."
Said Enzo Bernales, "It's a lot more pressure scoreless because no one likes to play overtime while they're tired already. It not only messes you up physically but it messes you up mentally."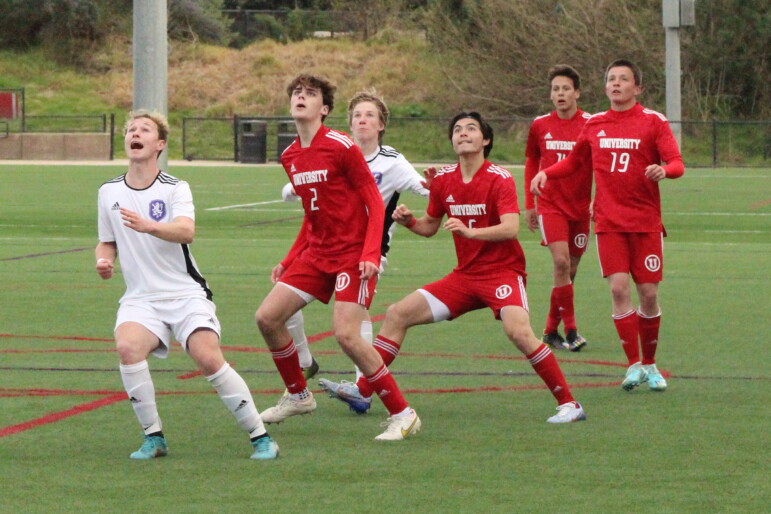 After losing to Bishop O'Dowd on February 1, Piedmont sat at 5-4-6 on the season. The Highlanders had been struggling to put teams away despite outplaying them – hence the six ties.
Since then, Piedmont has won seven consecutive matches, allowing just one goal.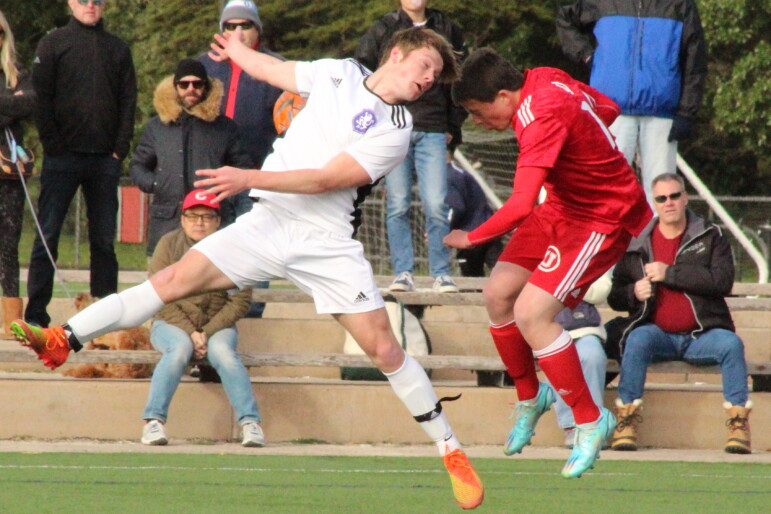 "The things that clicked are, defensively, we stopped conceding (goals)," Sullivan said. "It became a more consistent lineup, and I think the last thing is just a fact of life, everybody really wanted it this year. I kind of told them they wouldn't win the final and that was it. They were determined to prove me wrong."
Said Woolwine, "Something has definitely changed in our team. Our team has clicked together and we've become family. We've just come together."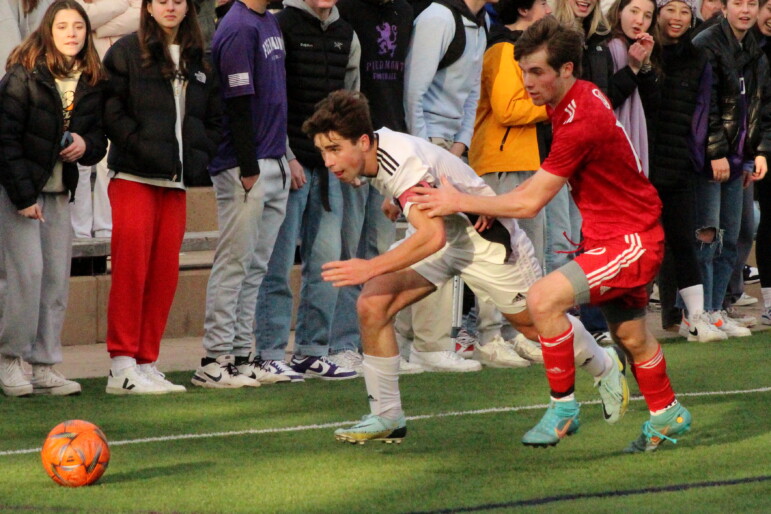 Piedmont won its first NCS championship in school history a year ago with a win over University. Now, the Highlanders have gone back-to-back.
"I'm a bit embarrassed to be honest," Sullivan said. "Because I never thought that would happen. I think no one did. Embarrassed but also hugely proud of the guys and to achieve that in two years is incredible."
Said Bernales, "I feel great. It's actually crazy to make history twice in a row. It's amazing."
Piedmont will advance to the California Interscholastic Federation Northern Regional tournament for the second consecutive year. Last year, the Highlanders went out in the first round, falling to Sacred Heart Prep-Atherton, 2-0.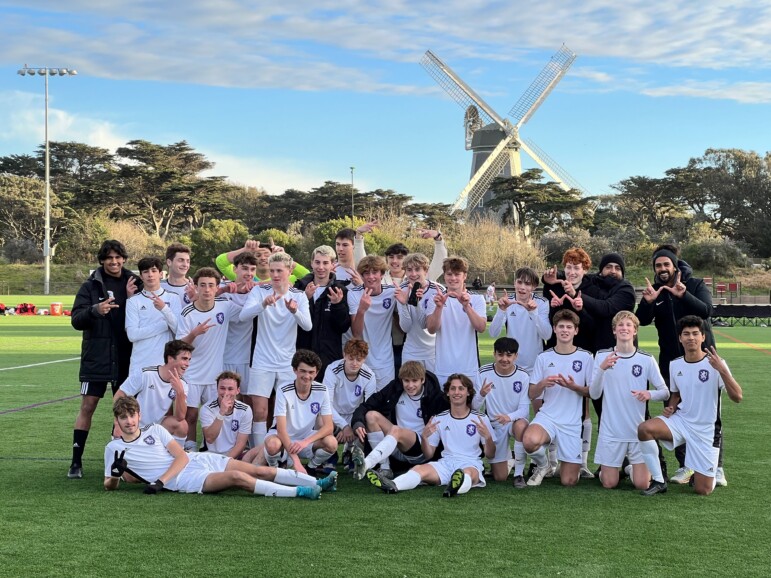 This year, Piedmont earned the fourth seed in Division 4 and will host Kimball-Tracy on February 28 at 5 p.m.
The Highlanders have already won the title they wanted.
"The CIF, I use it as a celebration, we'll go out there and enjoy it," Sullivan said. "And the players that maybe didn't get their minutes here will get their minutes at CIF."
Photos by Damin Esper