The Bay Area is a hub of artistic expression, attracting artists, writers and musicians from around the globe to live, work and create. We highlight some of the offerings here.
---
All that Ukrainian jazz: Jazz, born in the U.S., is most associated with countries that absorbed the bulk of the African diaspora, but it is truly a global music. Ukraine, for example, has a spirited jazz community, but concerts and performances there have been largely silenced for the past few years, as one can imagine, by both the COVID pandemic and the Russian invasion.
So San Jose Jazz's annual Winter Fest concert series, which kicks off Thursday, has invited several Ukrainian jazz musicians to perform at this year's event, which is subtitled "Counterpoint with Ukraine." About half the concerts during the two-week festival will feature Ukrainian musicians on their own or jamming with Bay Area and American musicians.
Performers include Ghana-born Kyiv trumpeter Dennis Adu, guitarist Igor Osypov, and pianist Vadim Neselovskyi (now relocated in the U.S.), who will present the Bay Area debut of "Odessa," a five-part suite devoted to his homeland. Other top-flight musicians appearing with the Ukrainian musicians include Berkeley trumpeter Ambrose Akinmusire and Bay Area bassist Marcus Shelby, among many.
The lineup was curated through a partnership forged by San Jose Jazz executive director Brendan Rawson and young Ukrainian concert organizer Olga Bekenshtein. Winter Fest runs Thursday through March at a variety of San Jose and Santa Clara University venues. Most shows cost $30-$45 (some gatherings are free). Tickets, a complete schedule and more information can be found at sanjosejazz.org.
---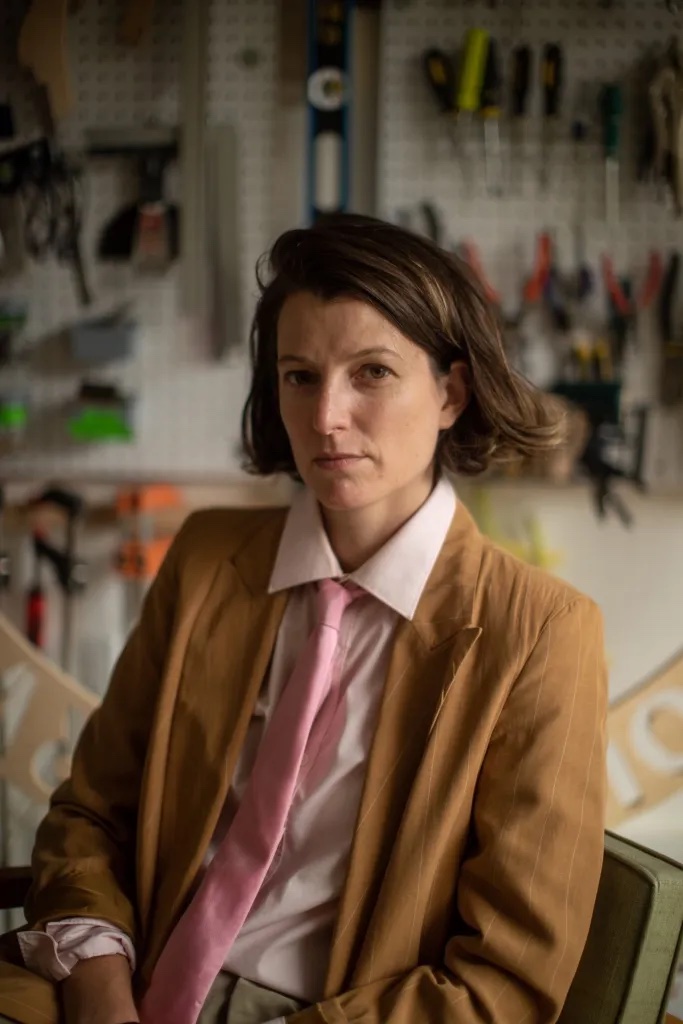 Freebie of the week: The title of Cara Levine's new exhibit at the Contemporary Jewish Museum – "To Survive I Need You to Survive" – says a lot about the Los Angeles artist and her approach to her work.
Her videos, installations and sculptures explore such hot-button issues as systemic racism and violence, climate change, even the COVID pandemic, but she is also interested in pursuing avenues of grief and healing, empathy and communal gathering.
The title of the collection comes from an installation Levine created in response to mass shootings at Tree of Life Synagogue in Pittsburgh, Pennsylvania and Marshall County High School in Benton, Kentucky, and after being touched witnessing people at an interfaith healing service joining to sing gospel artist Hezekiah Walker's song "I Need You to Survive."
The collection also includes a new site-specific work titled "Carve: The Mystic is Nourished from this Sphere," in which a hole is literally carved into the gallery space as a symbolic container for collective and individual grief; as well as portions of what is arguably her best-known work, "This is Not a Gun" (begun in 2016 and still growing), which features sculptures and carvings of various items that police claim to have mistaken for a gun after a tragic civilian shooting.
The exhibit opens Thursday at CJM, 736 Mission St., San Francisco, and the public is invited to come check it out and watch a Q&A with the artist and exhibit curator Qianjin Montoya. The event, from 5-8 p.m., is free but an RSVP is required. Go to www.thecjm.org
---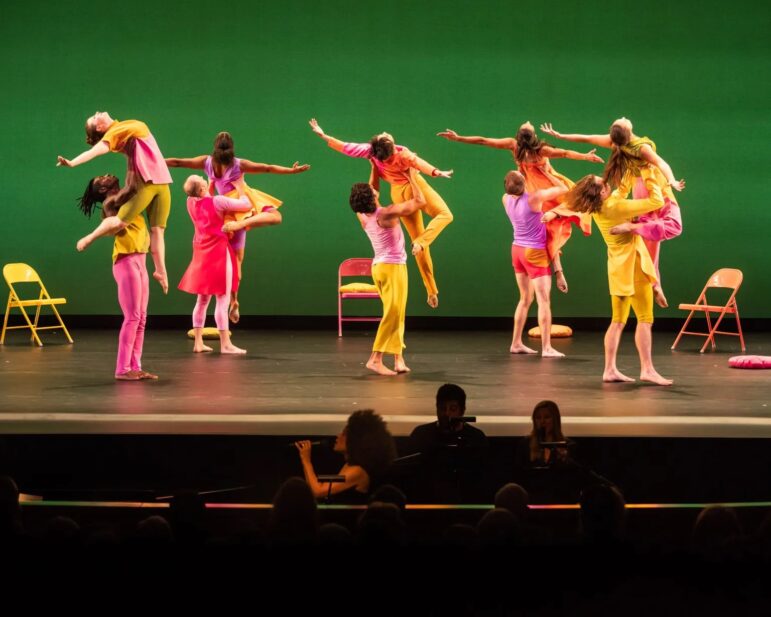 Morris meets Bacharach: Aside from his dazzling dance works, choreographer Mark Morris is known for putting his stamp on a wide variety of pop culture staples. He reinvented (to great comic effect) "Nutcracker" with his beloved work "The Hard Nut." He created "Pepperland " off songs from the Beatles' classic "Sgt. Pepper's Lonely Heart Club Band." And in 2022, he debuted "The Look of Love," a work responding to more than a dozen songs from the legendary pop songwriter Burt Bacharach.
On Friday through Sunday, the choreographer and his Mark Morris Dance Group returns to UC Berkeley to perform the "The Look of Love," a Cal Performances presentation that sadly takes on added poignance with Bacharach's passing on Feb. 8.
Reportedly, the choreographer and songwriter got along famously as they designed the contemporary ballet, which is set to such classic Bacharach/Hal David works as the title song, as well as "Walk on By," "Do You Know the Way to San Jose," "Anyone Who Had a Heart," even the theme song from the famous Steve McQueen horror film "The Blob."
Performances are 8 p.m. Friday and Saturday and 3 p.m. Sunday at UC Berkeley's Zellerbach Hall. Tickets are $18-$150; go to calperformances.org.
---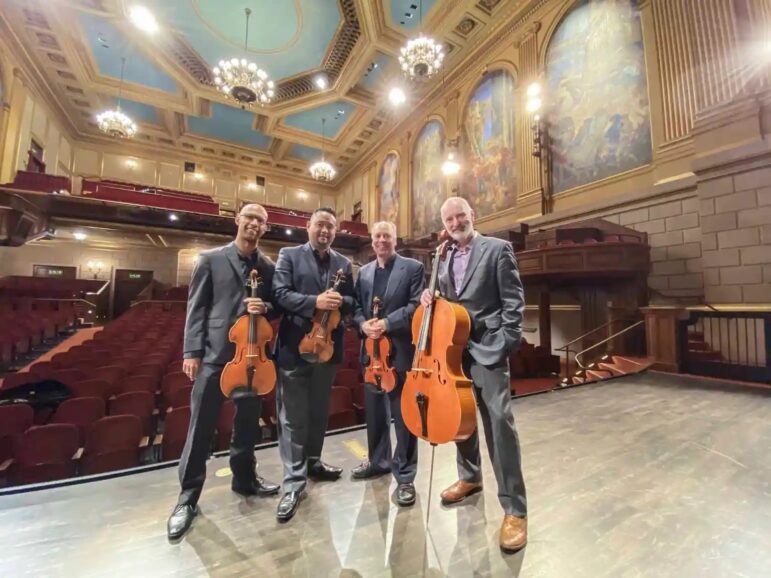 Music in the morning: The Alexander String Quartet and music historian Robert Greenberg are on a roll, embarking on Program 4 of their ongoing "Music as a Mirror of Our World" series for San Francisco Performances at 10 a.m. Saturday in the Herbst Theatre. With Greenberg hosting and providing his trademark engaging commentary, the Quartet is thoroughly exploring works for their ensemble from various countries written in the earliest part of the 20th century.
This week's program focuses on Hungary, presenting Béla Bartók's three-movement Second String Quartet from 2017 and, following the intermission, the Second String Quartet from Bartók's good friend and frequent collaborator, Zóltan Kodály. Find tickets, $50-$70, at sfperformances.org or 415-392-2545.
---
Keyboard to center stage: There will be a month-long focus on the piano as a solo instrument for Esa-Pekka Salonen and his San Francisco Symphony, with superstars Lang Lang and Yuja Wang scheduled in weeks to come.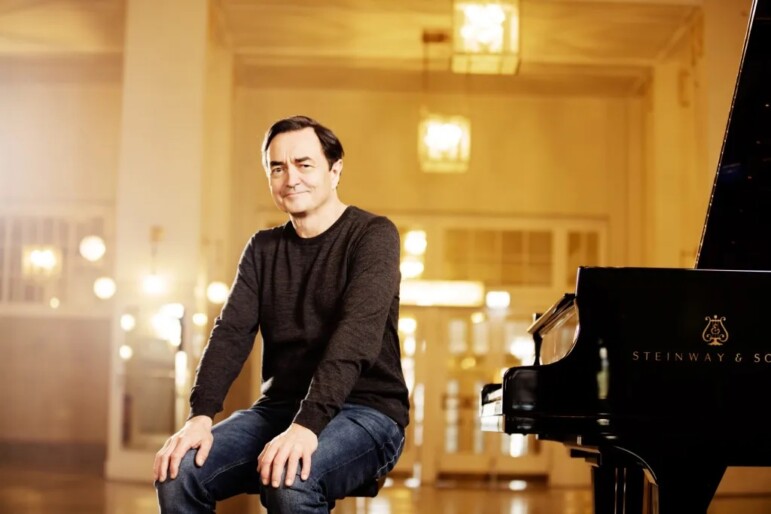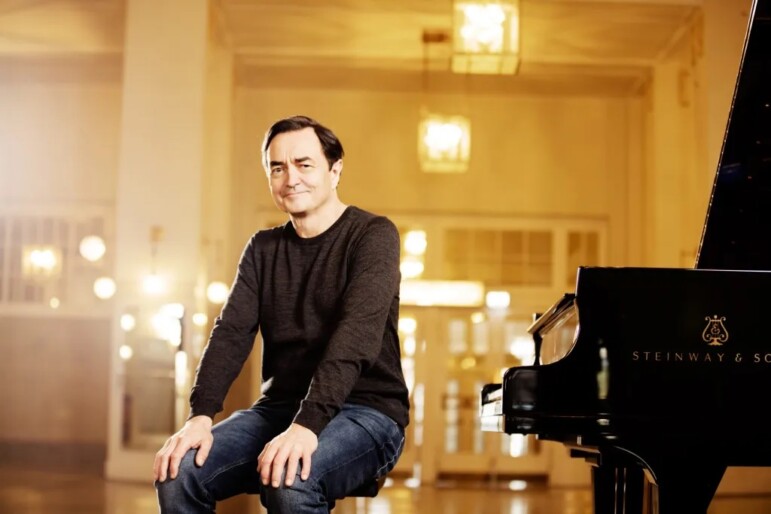 But it opens this weekend with French artist Pierre-Laurent Aimard, who will be returning to Davies Hall as guest artist Friday at 7:30 p.m. to complete his cycle of Bartók concertos with the orchestra. This time, he adds the Second Piano Concerto to the mix, which will be recorded, as the First and Third concertos were on his previous appearances.
The program, which repeats Saturday at 7:30 p.m. and Sunday at 2 p.m., also offers excerpts from Prokofiev's delightful score for the "Romeo and Juliet" ballet and Maurice Ravel's "Le Tombeau de Couperin." Tickets, $20-$166, are at sfsymphony.org and 415-864-6000.