The Bay Area is a hub of artistic expression, attracting artists, writers and musicians from around the globe to live, work and create. We highlight some of the offerings here.
---
Satchmo on stage: Any chance to see the terrific Bay Area stage actor L. Peter Callender performing is a cause for rejoicing. That's not just our opinion, it's scientific fact. We looked it up. Kidding aside, Callender is blessed with a combination of great technical skills, terrific stage presence and wonderful versatility. All those factors are in play in the solo show "Satchmo at the Waldorf" at San Jose Stage Company.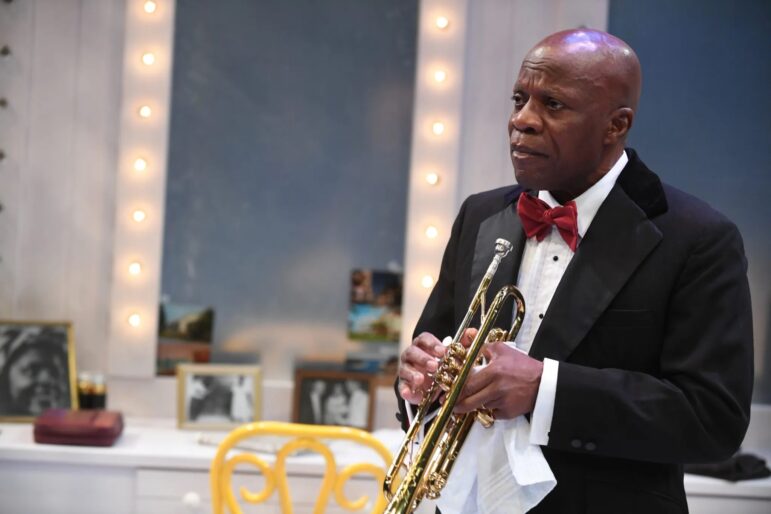 The show captures the great trumpeter and American icon Louis Armstrong, aka Satchmo, backstage at the Empire Room at New York's Waldorf-Astoria Hotel, where he was giving his final performances just months before his passing. In "Satchmo," Callender plays Armstrong, as well as Joe Glaser, the trumpeter's white manager (whom he had come to distrust at that point in his career), and Miles Davis, another jazz great who admired Armstrong's immense talents but frequently chided him for being overly accommodating to white audiences and fans. Those who remember Armstrong as an ever-ebullient entertainer will see a different side to him here. We can't imagine a better actor to portray him than Callender.
"Satchmo" runs through Feb. 26 at the 490 S. First St., San Jose. Tickets are $34-$74; go to www.thestage.org.
---
Black Choreographers fest is back: The acclaimed Black Choreographers Festival returns for its 19th year this week, with performances on both sides of the Bay. Part 1 of the festival, co-presented by the African & African American Performing Arts Coalition and K*Star*Productions, is at 7:30 p.m. Saturday at University Theatre at the Hayward campus of Cal State East Bay.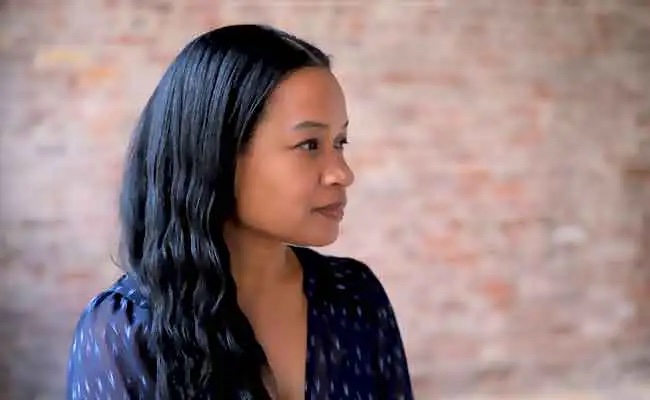 Works by Bay Area choreographers Krystal Bates, laura elaine ellis, Shawn Hawkins, Justin Sharlman, Latanya d. Tigner and Dimensions Dance Theater, and Dazaun Soleyn are on the bill. Next weekend offers two performances — 7:30 p.m. Feb. 25-26 at Dance Mission Theatre, 3316 24th St, San Francisco — featuring some of the best-known dancemakers in the Bay Area: Robert Moses, Gregory Dawson, Raissa Simpson of PUSH Dance Company, Natalya Shoaf and more.
You can meet the choreographers and dancers during a "Cake & Chat" event after each performance. Tickets are $10-$30; go to www.bcfhereandnow.com.
---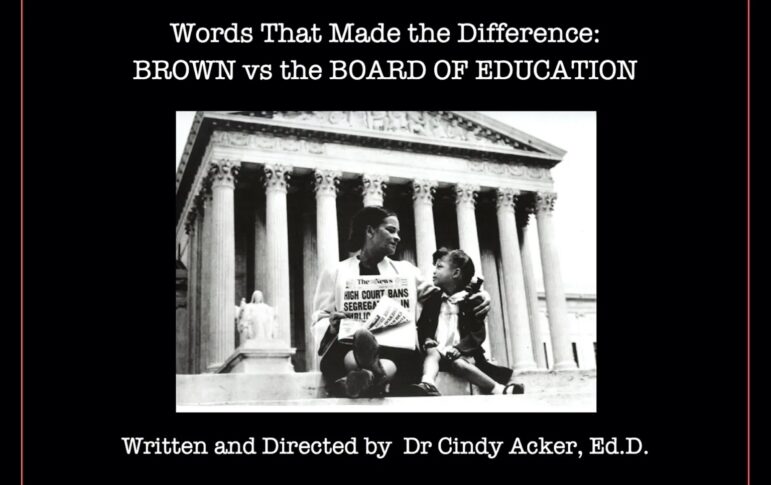 Freebie of the week: The Supreme Court's dismantling of Roe v. Wade taught us that no legal protection or ruling, no matter how embedded in society it might seem, is safe. So let us give thanks to another landmark Supreme Court ruling, from 69 years ago, that essentially outlawed racial segregation in schools.
We're talking about Brown v. the Board of Education, which held that the state of Kansas' practice of racially segregating schools was unconstitutional, even if the separate schools were considered equal in quality. This huge milestone in legal and civil rights history makes for a gripping story, one told in Bay Area educator and playwright Cindy Acker's play, "Words That Made the Difference: Brown vs. the Board of Education." The drama focuses on the legal and social backstories of the ruling, as well as several law cases that eventually led to Brown v. the Board of Education.
Acker's play, which is performed periodically around the Bay Area, will be presented Saturday at Unity Palo Alto, 3391 Middlefield Road, Palo Alto. The event kicks off at 6:15 p.m. with a Q&A with Acker, followed at 7 p.m. by the performance and then a Q&A with the cast. The event is free, but registration is required; go to www.eventbrite.com or www.unitypaloalto.org/
---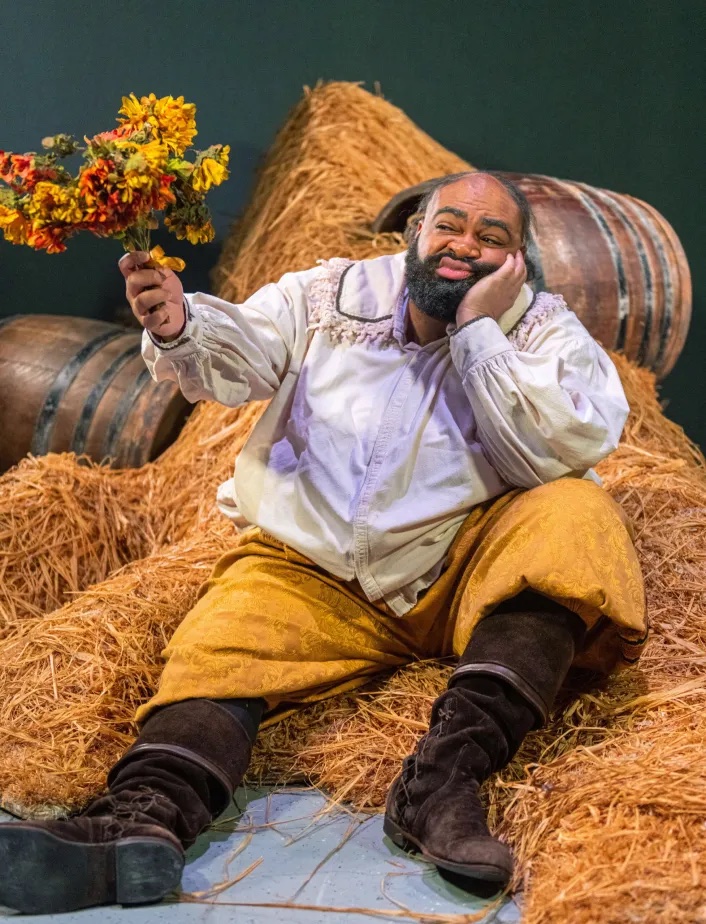 A jerk gets his just desserts: For his final opera, the great Italian composer Giuseppe Verdi dipped once again into the works of William Shakespeare — as he had years before with "Otello" and "Macbeth" — but this time, he had hilarity rather than tragedy in mind.
His "Falstaff," from 1893, written when the composer was nearly 80, is a comic masterpiece with a genius libretto from favored collaborator Arrigo Boito that deals with the foibles of the rowdy, hard-drinking Sir John Falstaff as he was encountered in the Bard's "The Merry Wives of Windsor" and "Henry IV," parts I and II.
Opera San Jose begins its run of a new production at the California Theatre at 7:30 p.m. Saturday, with baritone Darren Drone making his OSJ debut in the title role. The four witty women who connive to deliver his character's comic comeuppance (getting him chucked into the Thames in a laundry basket is part of the shenanigans) are soprano Chanáe Curtis as Alice Ford, soprano Natalia Santaliz as Nanetta, contralto Megan Esther Grey as Dame Quickly and mezzo-soprano Shanley Horvitz as Meg Page. The production, which also stars baritone Eugene Brancoveanu, is directed by José Maria Condemi and conducted by Joseph Marcheso and Johannes Löhner.
Five more performances repeat through Feb. 26. Find tickets, $55-$195, at operasj.org or 408-437-4450.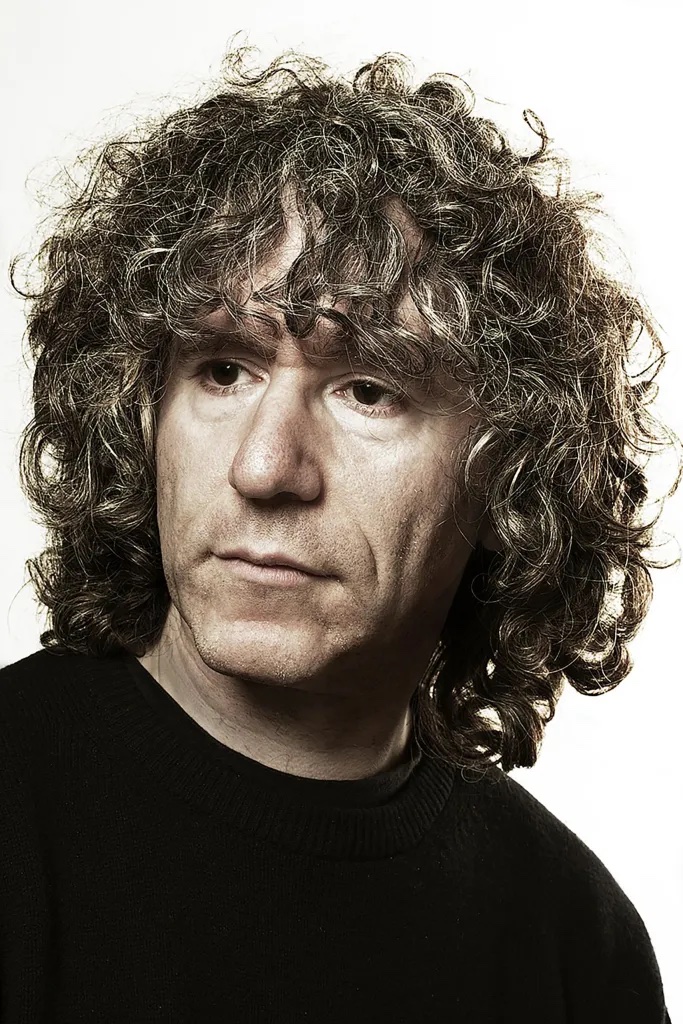 ---
A twofer: Renowned cellist Steven Isserlis, fresh off a recent performance of the Saint-Saëns Cello Concerto No. 1 with the Orchestra of the Age of Enlightenment in London, brings that romantically flowing single movement work and the same composer's much more technically demanding Concerto No. 2 to the Herbst Theatre in San Francisco Thursday night for the first of four performances with the Philharmonia Baroque Orchestra.
They're calling the program "Old Friends Made New," mostly because Isserlis is a longtime favored collaborator with the Bay Area's celebrated period instrument ensemble and its conductor, Richard Egarr, and is returning here for the first time since 2018. The 8 p.m. concert's concluding work will be the Brahms Second Symphony.
Repeat performances take place at 7:30 p.m. Friday in Palo Alto's First United Methodist Church and 8 p.m. Saturday and 4 p.m. Sunday in Berkeley's First Congregational Church. Tickets are $37-$140, available at philharmonia.org and 415-392-4400.