The Bay Area is a hub of artistic expression, attracting artists, writers and musicians from around the globe to live, work and create. We highlight some of the offerings here
Freebie of the week: Herb Greene, who emerged as one of America's best-known rock music photographers of the 20th century, at first wanted to be an illustrator, like his mother. But, as the story goes, he took a high school arts class and discovered he had zero talent for drawing. Try photography, his teacher suggested.
It turned out to be good advice. Around the time he was taking photography classes at City College of San Francisco and living in an apartment near the Haight-Ashbury neighborhood, Greene bumped into a musician named Jerry Garcia and the two became friends.
Greene's entry into San Francisco's psychedelic rock scene and his knack for photography and particularly portraiture helped launch a three-decade-plus career during which he photographed bands and musicians including the Grateful Dead (with whom he forged a years-long friendship) Jefferson Airplane and singer Grace Slick, Janis Joplin, Jeff Beck, the Pointer Sisters, Carlos Santana, Sly Stone, Led Zeppelin and more. His works graced magazine spreads, books and album covers, including the one for the classic Jefferson Airplane release "Surrealistic Pillow."
Greene retired from rock photography in the late 1990s, and now the Haight Street Arts Center, 215 Haight St., is opening what's described as Greene's first career retrospective, complete with scores of photographs and other aspects of his work and career and a reproduction of the famed "hieroglyphics wall" in his apartment that served as a backdrop to many of his best-known photographs.
The exhibit runs Friday through May 28. Admission to the museum is free. Go to haightstreetart.org/
---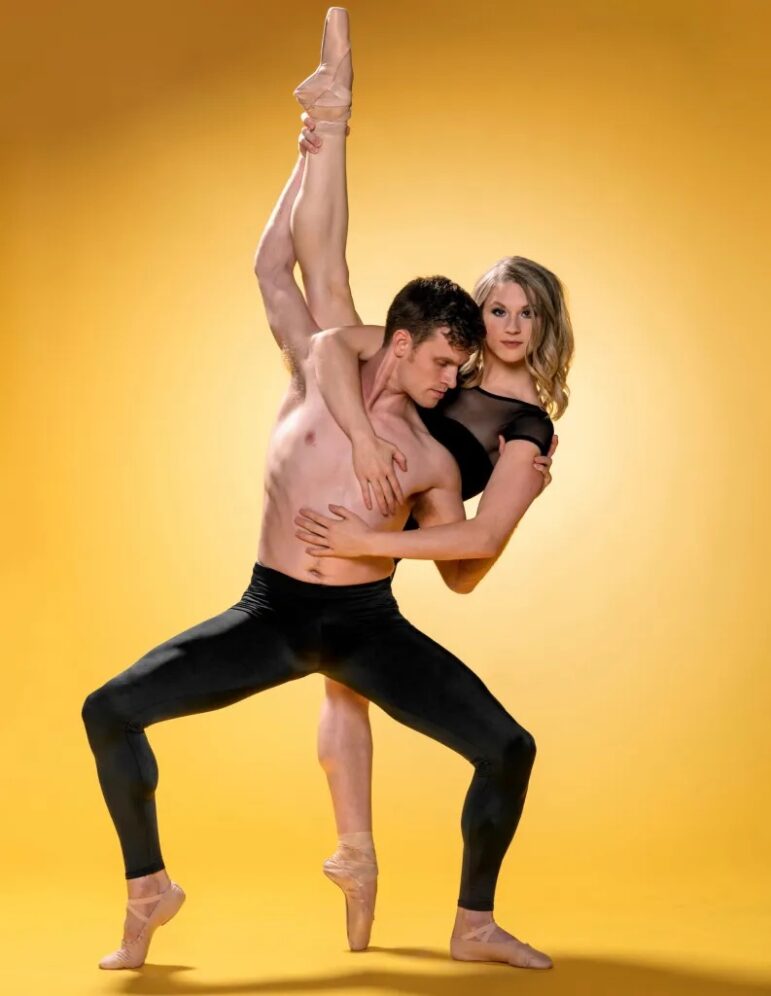 A Smuin tradition: Michael Smuin, who founded San Francisco's Smuin Ballet Company (now Smuin Contemporary Ballet) in 1994, was a big believer in nurturing his dancers' creativity. After all, he began as a dancer with American Ballet Theatre and San Francisco Ballet before finding more fame as a choreographer and director.
During his time as Smuin artistic director, he encouraged his dancers to pursue choreography as well. In 2008, one year after Smuin's passing, his company formally put his philosophy to practice, establishing the Choreography Showcase.
Each year, Smuin Contemporary Ballet devotes several performances to new works created by its own performers. The event returns this week featuring new works created by Smuin dancers Tessa Barbour, Claire Buehler, Ian Buchanan, Ricardo Dyer, Cassidy Isaacson, Yuri Rogers, Brennan Wall, and Maggie Carey.
Performances are at 7 p.m. Wednesday and Friday, 2 and 7 p.m. Thursday and Saturday and 2 p.m. Sunday at the company's Center for Dance, 1830 17th St., San Francisco. Some performances are followed by a Q & A with the choreographers, and some are available via live-streaming. Tickets are $35-$55 ($25 live-streaming). Tickets and more information can be found at www.smuinballet.org.
---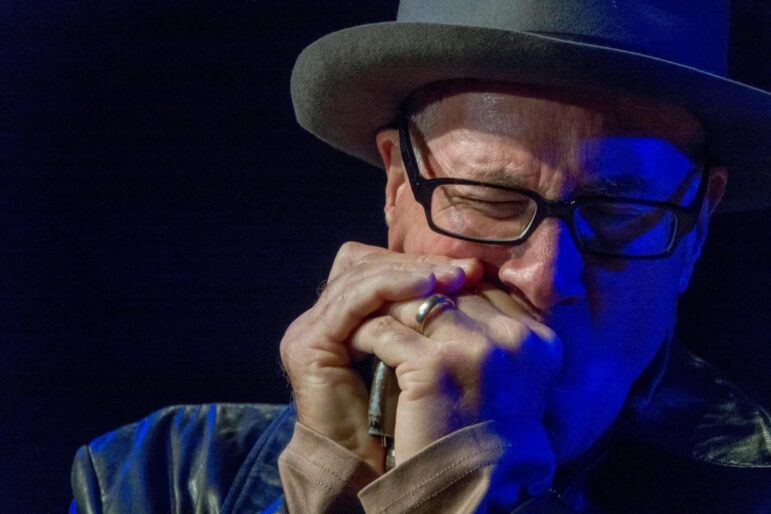 Harp heaven: No one is going to mistake San Francisco for Chicago, St. Louis or Clarksdale, Mississippi, but the Bay Area has a proud and legitimate blues scene and annually puts on a show that will wow blues fans from anywhere in the world.
We're talking about the Blues Harmonica Blowout, which East Bay musician Mark Hummel—a titan of the harp himself—has been serving up for three decades. After organizing a gathering of harpists at the San Francisco Blues Festival in the 1980s, Hummel hosted the inaugural Harmonica Blowout at Berkeley's Ashkenaz club in 1991.
Reportedly, neither Hummel nor anyone else expected it to catch on the way it did. Thirty-two years later, the event is a beloved Bay Area tradition that has hosted some of the best blues harmonica players the world has ever known.
This year's lineup is spectacular: Sugar Ray Norcia, Magic Dick (of the J. Geil Band), John Németh, and the South Bay's "Bollywood Blues" musician Aki Kumar. Backing the harmonica hummers is a first-rate blues band, including bassist Randy Bermudes, drummer Wes Starr (who's kept time for everyone from Stevie Ray Vaughan to Bob Dylan), guitarist Anson Funderburgh and guitarist/keyboardist Bob Welsh, an 11th-hour replacement for an ailing Duke Robillard.
Performances are 8 p.m. Friday and Saturday at the Freight & Salvage in Berkeley, ($46-$50; thefreight.org) and 3 p.m. Sunday at Moe's Alley in Santa Cruz ($40-$45; moesalley.com).
---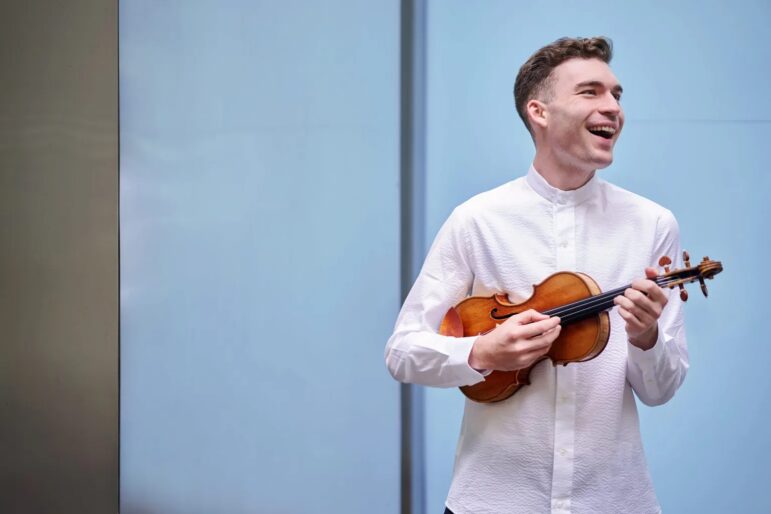 A passion for Bach: Palo Alto-born Alexi Kenney, an Avery Fisher Career Grant winner for his prowess on the violin, returns to the Bay Area Sunday with a Cal Performances recital structured around his lifelong reverence for Bach.
"Shifting Ground" is a nod to the underlying running bass ever present in that giant of the Baroque era's music. Bach's seminal Chaconne from the Partita No. 2 in D minor is the piece that holds together the program, which consists of more Bach selections plus recent works for solo violin by a wide range of contemporary composers, including Steve Reich and George Enescu, some with electronics added.
Kenney explains why Bach is so central to his own musical life: "Beyond his music's most important capacity to speak straight to the soul, Bach's influence ripples through time and transcends genre. The structures, harmonies and counterpoint he mastered are present in just about every genre of music we listen to today, and certainly have lived in the consciousness of almost all classical composers and performers who came after him."
Tickets for the 3 p.m. Sunday performance at the University of California, Berkeley's Hertz Hall are $62 and available at calperformances.org and 510-642-9988. And here is a link to a performance of the Chaconne Kenney gave in recital at the New England Conservatory of Music. https://youtu.be/I85Jmocdfms.
---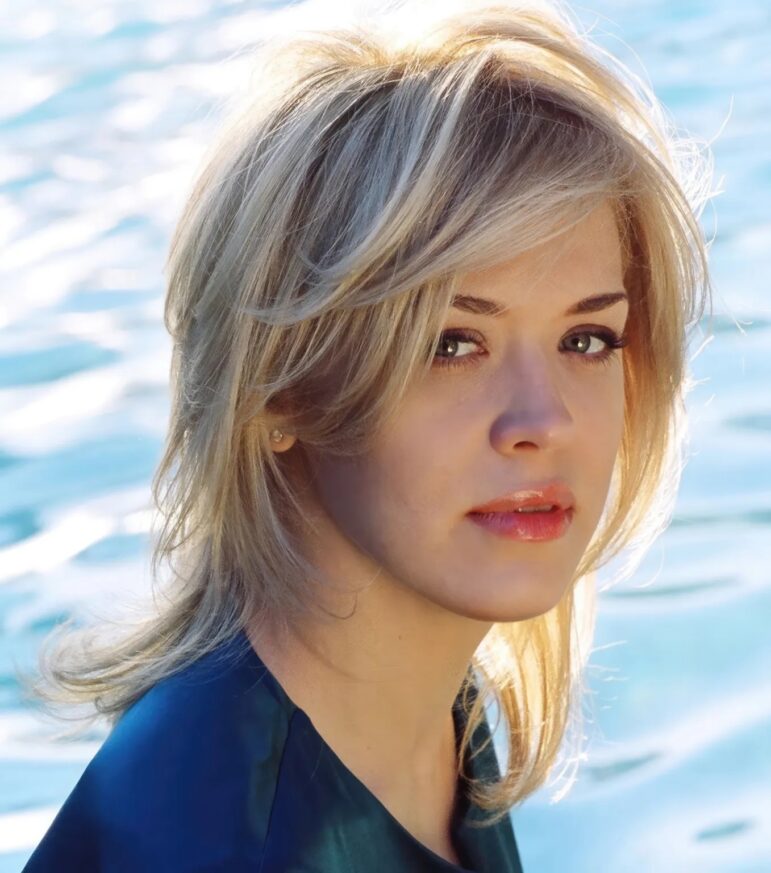 Rockin' on with Rach: Russian-born American citizen Olga Kern, a pianist with prodigious gifts, rocketed to stardom when she became the first woman in three decades to win a gold medal at the Van Cliburn Competition in 2001, playing, we should add, the ultra-lush and romantic Rachmaninov Piano Concerto No. 3.
Now Chamber Music San Francisco has snagged her for three Bay Area recital programs devoted entirely to Sergei Rachmaninov works in honor of his upcoming (April 1) 150th birthday.
Selections will include his "Corelli Variations" and the Sonata No. 2 in B-flat minor and several other pieces.
Kern appears at 8 p.m. Saturday at the Herbst Theatre in San Francisco, 2:30 p.m. Sunday at the Lesher Center for the Arts in Walnut Creek and 7:30 p.m. Monday at the Oshman Family JCC in Palo Alto. Tickets, $30-$60, can be accessed through www.chambermusicSF.org.