The Bay Area is a hub of artistic expression, attracting artists, writers and musicians from around the globe to live, work and create. We highlight some of the offerings here.
---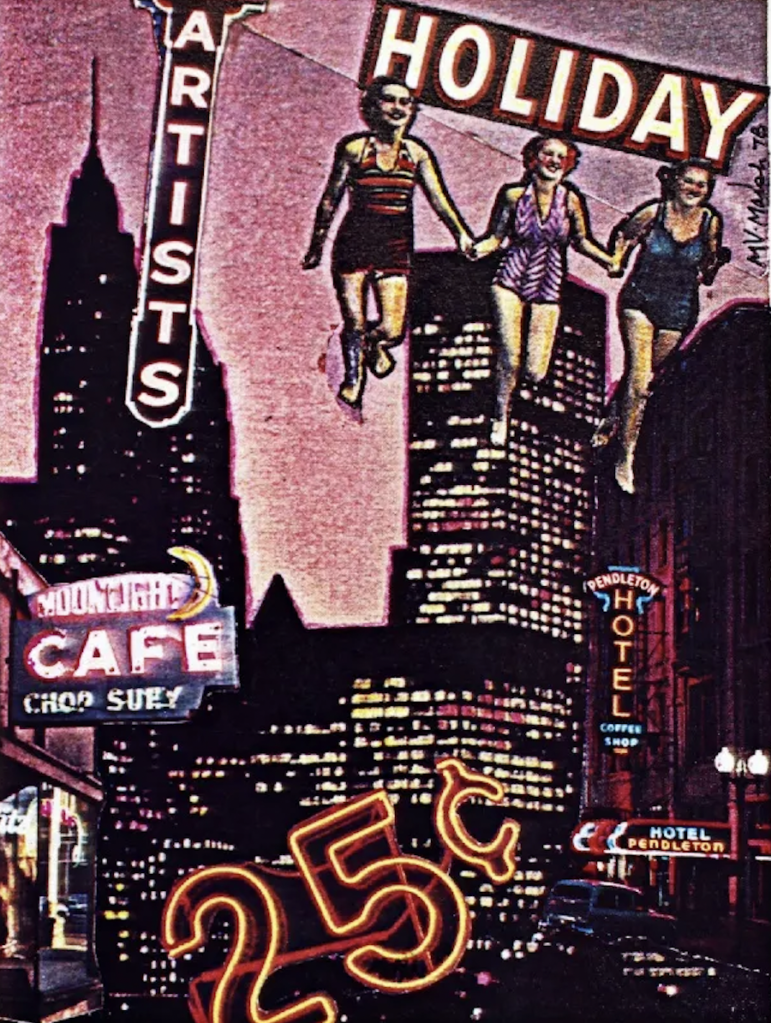 Freebie of the week: The 1960s gave us more than psychedelic rock, tie-dye shirts and lava lamps. It also gave us Xerox art.
Also known as copier art and scanography, the form developed as copying machines became ubiquitous in offices and schools, and artistic types realized the machines could produce more than copies of class syllabuses and business proposals. By manipulating the copying process — i.e,, using bulky items, moving objects during the copying process, lifting the cover flap to distort the printing image —artists were able to create a wide variety of effects and images.
The art form gained popularity through the 1970s and '80s and the Bay Area had a particularly active scene, with artists and appreciators gathering at such hubs as the Postcard Palace in North Beach, the San Francisco Art Institute and Mama Bears Bookstore in Oakland. A new exhibit organized by the San Francisco Center for the Book and San Francisco Public Library, "Positively Charged: Copier Art in the Bay Area Since the 1960s," looks back at the birth and development of the form and includes plenty of works, including the grainy and surreal "Artists Holiday" by Bay Area artist Mary V. Marsh.
The exhibit runs through March 19 both at the Center for the Book, 375 Rhode Island St., sfcb.org and the sixth-floor Skylight Gallery at San Francisco Public Library's main branch, 100 Larkin St., sfpl.org. Admission at both sites is free.
---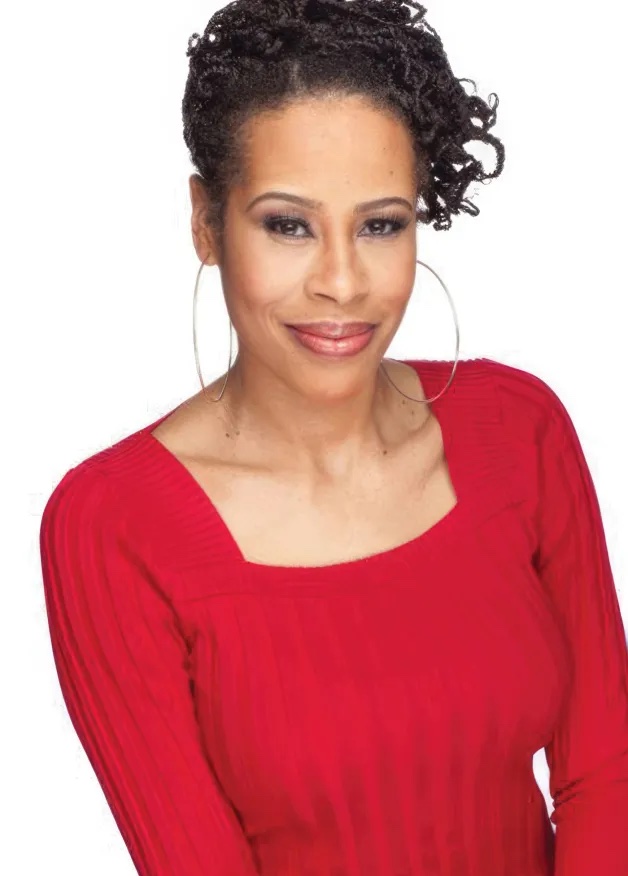 Blue in Detroit: Playwright Dominique Morisseau's vibrant works reflect on a great many topical themes and experiences, but she will always be closely associated with the people and issues of her hometown of Detroit.
Among her three best-known plays are those in the so-called "Detroit Project," all set in the Motor City and addressing such themes as racial upheaval ("Detroit '67") and inner-city unemployment ("Skeleton Crew"). Then there's "Paradise Blue," which opens this week at Aurora Theatre in Berkeley.
Set in 1949 in a Detroit neighborhood undergoing urban renewal, "Paradise" follows a talented trumpeter named Blue who's contemplating selling his struggling jazz joint, once one of the hottest clubs in town. Selling the club will fix some problems, but create some new ones, like throwing the musicians in his longtime house band out of work. In the midst of all this, as an Aurora Theatre Company description puts it, "a mysterious woman with a walk that drives men mad" shows up and changes everything.
Directed by Dawn Monique Williams, "Paradise Blue" plays through Feb. 26 at Aurora Theatre, 2081 Addison St., Berkeley. Tickets are $40-$75; go to www.auroratheatre.org.
---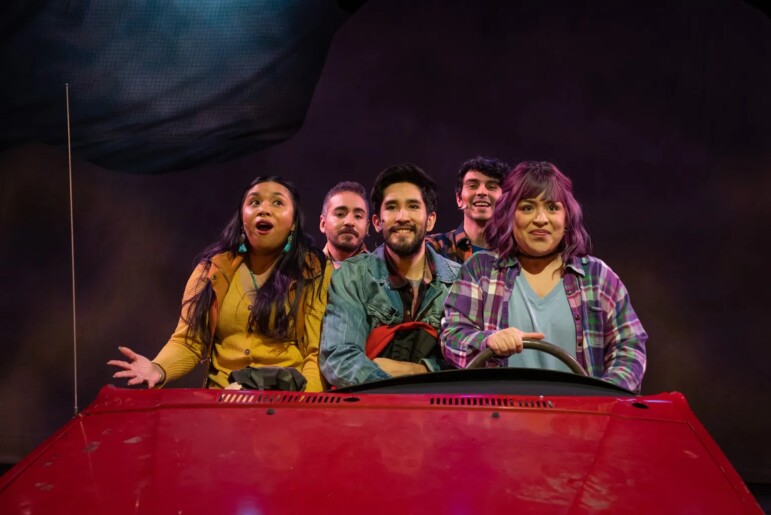 Drive on: The epic American road trip is a beloved staple of storytelling, though it is more often associated with literature, TV and film than theater. But it's at the center of a new play in San Jose, a co-production by City Lights Theater Company and City Lights Teatro Visión.
In "Miss You Like Hell," a mother who's in danger of being deported reunites with her troubled teenage daughter, from whom she's been estranged for years, and the two take off across the country, encountering a vibrant cast of characters and finding their lives, and their relationship, evolving in surprising ways.
The 2016 musical was written by Quiara Alegría Hudes (book) and Erin McKeown (music and lyrics). Hudes is a Pulitzer Prize winner for her play "Water by the Spoonful" and is also well known for writing the book for the hit Broadway musical "In the Heights."
The play, which addresses how America's immigration system can tear apart family bonds, plays through Feb. 19 at City Lights Theater, 529 S. Second St., San Jose; and Feb. 23-26 at the Mexican Heritage Plaza, 1700 Alum Rock Ave., San Jose. Tickets are $10-$54; go to cltc.org.
---
On top of the world: In performances that promise to be even more spine-chillingly haunting than when it was presented as an animated film back in July of 2021, Opera Parallèle is dusting off its unique production of "Everest," an opera about the fatal 1996 mountain climbing expedition that was immortalized in Jon Krakauer's best-selling work "Into Thin Air."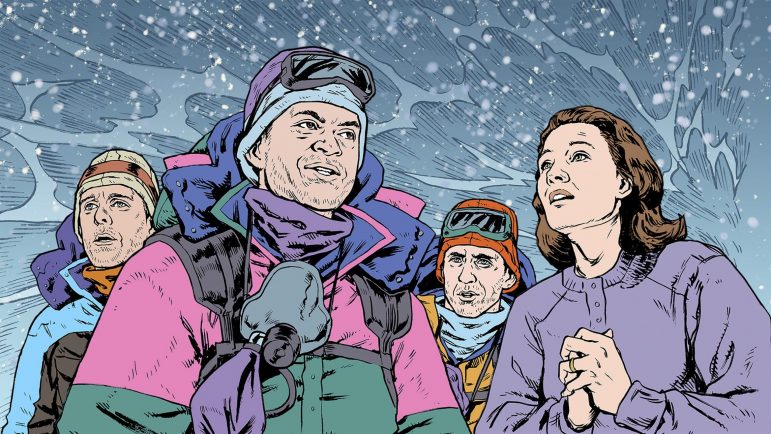 Composed by Joby Talbot to a libretto by Gene Scheer, the 68-minute work is sung prerecorded by a superb cast that includes Sasha Cooke, Hadleigh Adams and Shawnette Sulker but presented visually entirely with the kind of imagery you are used to seeing in graphic novels. These performances are designed to be totally immersive, with the audiences thrust directly into the action. (And they are encouraged to dress all in white to enhance the experience.)
Opera Parallèle general director Nicole Paiement conducts the score (and she will be giving the opera its British premiere with the BBC Symphony at the Barbican Centre in London in June.) Public performances take place at the Z Space, 450 Florida St. in San Francisco, beginning at 7:30 p.m. Saturday with seven repeats through Feb. 12. You can find tickets, priced from $20 to $75, at www.zspace.org/everest.
---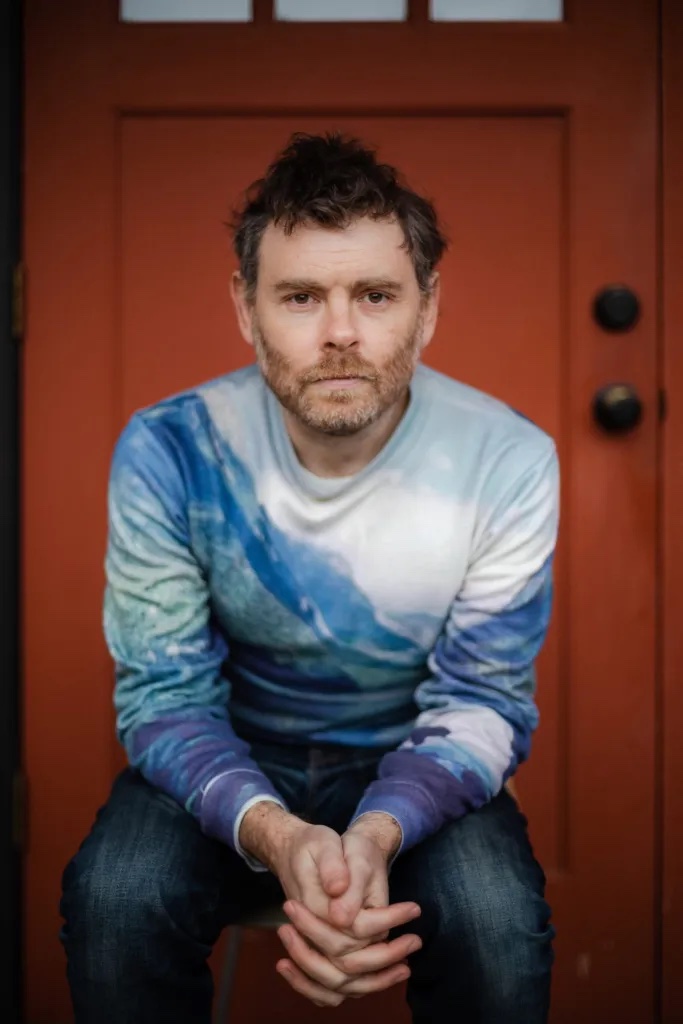 Unhoused in America: Guest conductor Edwin Outwater and the San Francisco Symphony bring the seemingly intractable challenges of inequality and homelessness to the forefront Thursday and Friday nights in Davies Hall with the local premiere of composer and vocalist Gabriel Kahane's "emergency shelter intake form," a song cycle that bases its libretto on the bureaucratic questionnaire that those seeking shelter are typically confronted with.
Mezzo-soprano Alicia Hall Moran is the voice of the questionnaire, and vocalists Kahane, Kristen Toedtman and Holcombe Waller perform as a "Chorus of Inconvenient Statistics."
The final movement of the cycle features a community chorus made up of members of San Francisco's Community Music Center and, fittingly enough, the Skywatchers, a Tenderloin-based organization that brings artists and residents of that neighborhood together.
The program will also feature young soloist Conrad Tao, performing George Gershwin's Piano Concerto in F. The concerts take place at 7:30 p.m. both evenings; tickets, $35-$135, are at sfsymphony.org and 415-864-6000.