Piedmont High School announced that Pouyan Assadi has been named the new head coach for track and field, replacing Jeanine Holmlund, who was suddenly let go last month.
Assadi has been an assistant coach for both track and field and football since coming to Piedmont High two years ago.
Assadi, 36, lives in Piedmont with his wife and works as a product manager for a software firm.
He said he has a set of core values he wants to emphasize within the program, which started workouts on Feb. 6.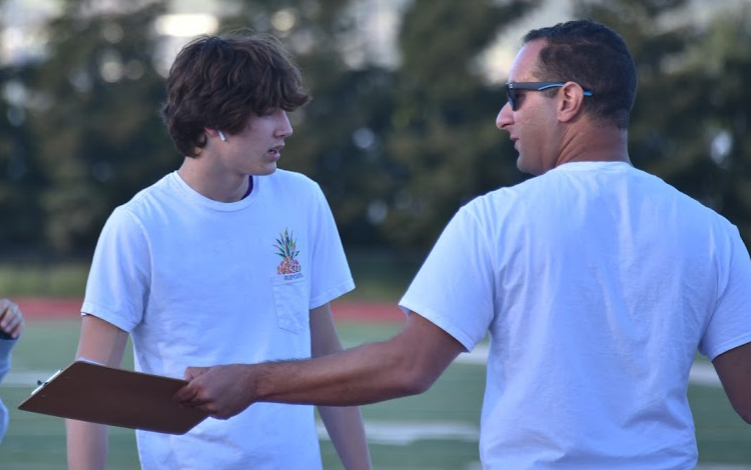 "They're around creating a fun and safe inclusive environment," he said. "Helping these kids understand leadership opportunities, collaboration. Thinking about how we can create sustainable success. Not just having a sugar rush of success that dies out because those core values get lost."
"When we go into a track meet and everybody feels included, that's a success. When we go into a track meet with no injuries, that's a success. When we go into a track meet and we win, that's a success."
Athletic director Bradley Smet said, "He brings a lot of energy and excitement that the kids can feel and build off of. He brings a lot of positivity. My big three are the positivity, the excitement, and the joy and fun."
Assadi has been working with the sprinters, hurdlers, and relay teams as an assistant. He will continue with those athletes as head coach. The Highlanders' 1,600-meter relay team of Parker Terrill, Parker Long, Luke Alban, and Cooper Downing set a school record last year of three minutes, 21.77 seconds in finishing third at the North Coast Section Meet of Champions, qualifying for the California Interscholastic Federation championships. Alban is the only member returning as the other three were seniors.
Assadi grew up in Minnesota and ran track and field in high school. He studied Biomedical Engineering at the University of Minnesota. He moved to the Bay Area 14 years ago.
"It's the weather," he said. "I'm here to be outdoors. I love outdoors."
Assadi had friends who had branched out into coaching, so in 2020 he joined the staff at Burlingame High School as an assistant track coach. The COVID-19 pandemic cut that season short, but Assadi decided he wanted to continue coaching.
"The amazing thing is I fell in love with everything as a coach," he said. "The bad thing was that season was six weeks long."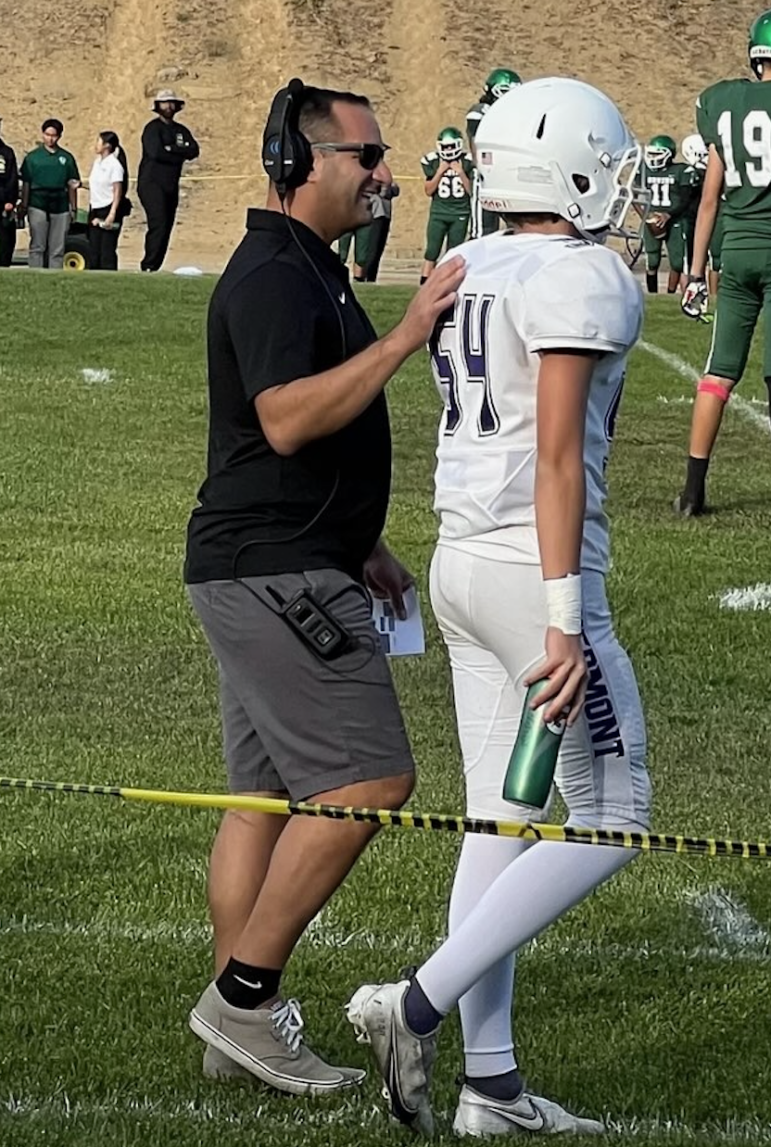 He was living in San Francisco, but as he prepared to get married, he and his future wife found a home in Piedmont.
"I saw a group of kids run by wearing Piedmont colors," Assadi said. "I contacted the school, Bradley and Jeanine were quick to meet me. Lo and behold, I joined the team a few months later."
That was in 2021.
Holmlund was let go after 10 years as head coach, due to what Smet termed wanting to go in a "different direction." Smet said that he and the interview committee did not see the need to go outside the coaching staff to fill her role.
"The interview committee really felt that Pouyan was the right person and would bring what was needed at this current time," Smet said. "It didn't need to be a complete blowup."
There are currently about 90-100 kids involved in the program, a remarkable number in a school of 824.
"This year's boys team is the size of the entire team last year, and the girls' team will have doubled in size over the last two years," Assadi said. "We're definitely trending in the right direction. We're hoping to retain kids by creating a positive environment."
Photos by Pouyan Assadi