Family: Kirsten, Pat, Finn and Nora Holder
Pet: Max
Age: 4
Breed: Max is a mutt
Adoption story: We adopted Max through the Humane Society in Truckee in 2020. Like many families we were home more and looking for a dog. A friend was fostering him and we instantly fell in love.
Likes: Max loves attention, his family, long walks/runs, playing in the snow, swimming, and his friend Molly.
Dislikes: Max is a rescue and gets nervous around other dogs so it takes him a few minutes before he's ready to greet another dog. He doesn't like off-leash dogs, squirrels, the mailman, and Amazon deliveries.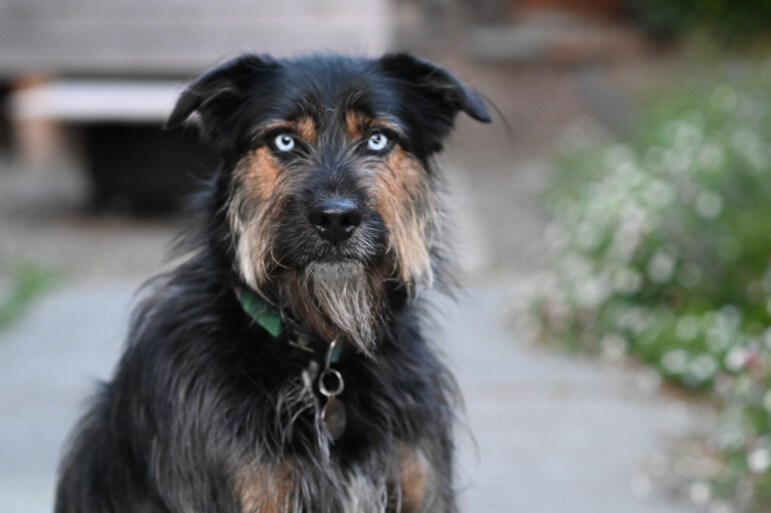 Interesting facts: Max has light blue eyes. We guess he's a mix of several dog breeds. He will lick anyone who gives him attention.