Don Reed is hilarious. Even a seemingly humorless Secret Service agent thought so.
The East Bay-bred comedian who was the warm-up act for "The Tonight Show with Jay Leno" shared a story about how once, when Barack Obama was a guest on the program, one of the super serious guys guarding the president told him he was "hilarious."
It's one of numerous amusing moments in "The Never Too Late Show starring Don Reed" running at the Marsh Berkeley through Feb. 19.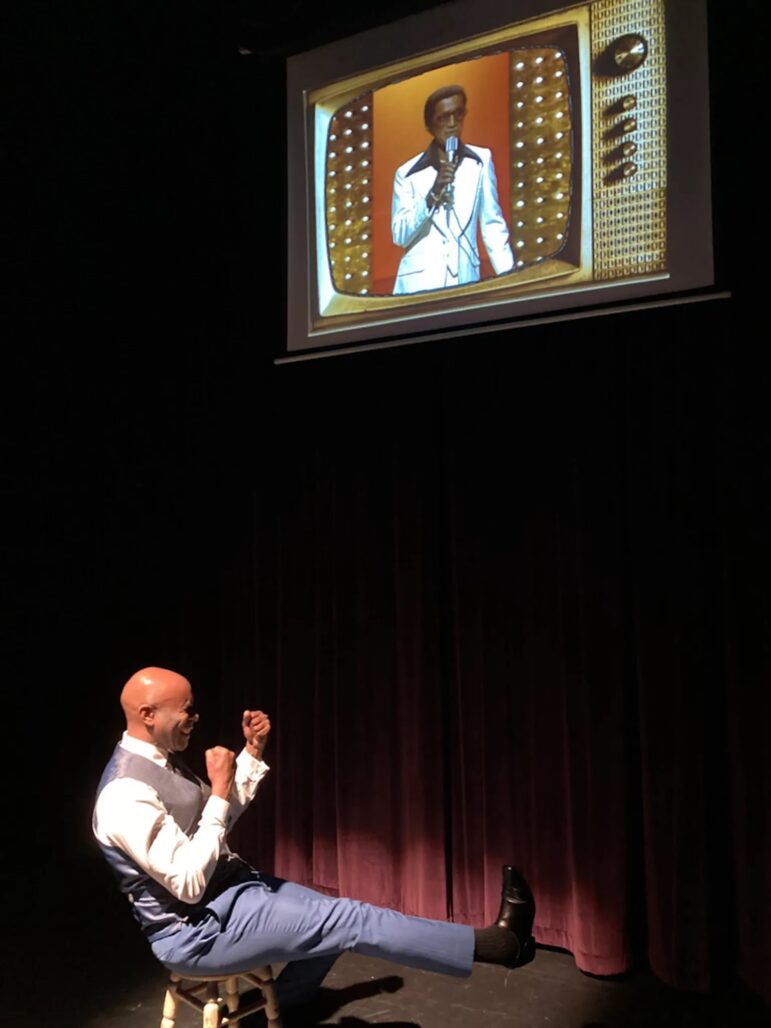 The latest solo production by the veteran performer, perhaps best known for "East 14th," in which he detailed his wild childhood in East Oakland, is perhaps even more heartfelt and affecting than his previous offerings. "Never Too Late," which chronicles Reed's "travails and perseverance through the Hollywood gauntlet," so says the press material, touches on failures as well as successes.
At the outset, Reed, dressed in a three-piece suit, boldly announces that his comic's journey will be filled with name-dropping. And so it is… thrillingly. Often doing excellent impersonations (among his many comic talents, which also include elastic body movements, amazing sound effects and groovy dancing), Reed describes encounters with Paul Mooney, Spike Lee, Phyllis Diller, Sammy Davis Jr., Halle Berry and Jim Carrey.
And he shows how his awesome impression of E.T. got him out of a jam with the law, more than once.
Yet his takes on people who aren't celebrities – sweetly, his mom, dad, grandmother and grandfather, and with great gusto, a pushy casting agent and gay photographer making a move on him — are equally compelling.
Created in collaboration with producer Pat Hazell (Reed himself is billed as writer-director-performer), "Never Too Late" uses projection and video to excellent effect. When Reed shares stories about some folks, their photos are shown (he calls his mom, with her flip hair-do, "a Black Marlo Thomas").
Equally evocative are video clips of "The Tonight Show With Johnny Carson," which Reed watches with relish along with the audience. His quest to appear on the esteemed late-night program known for launching comedy careers provides a fascinating plot through-line for "Never Too Late."
Serving up inspiration as well as plenty of laughter, "Never Too Late" comes full circle, with a satisfying conclusion. Mentioning how Twyla Tharp and Pablo Picasso continued to do great work well into their senior years, Reed also has good stuff in his near future: He's in talks to do a local TV show from Oakland, or to bring "Never Too Late" Off-Broadway.
"The Never Too Late Show starring Don Reed" continues through Feb. 19 at The Marsh Berkeley, 2120 Allston Way, Berkeley. Tickets are $25-$100. Visit themarsh.org.