The Piedmont Recreational Facilities Organization (PRFO) has announced that thanks to a generous anonymous donor, starting January 1, 2023, all donations to the Piedmont Community Pool Project will be matched dollar for dollar, up to $500,000. This matching grant will have a significant impact on helping to reach PRFO's $2.1M fundraising goal and bridging the funding gap created by a sharp rise in construction costs which threatened the project's viability.
"PRFO applauds the remarkable generosity of Piedmont residents. The broad and overwhelming support we have seen reflects a recognition that the aquatic center will benefit not only our athletic programs, but the entire community," said Eric Havian of PRFO's Fundraising Committee. "We must now push forward to close the final funding gap by matching this astonishing $500,000 gift."
On December 17, 2022, PRFO and the City of Piedmont held a groundbreaking ceremony for the Pool Project thanking donors and supporters and announcing that $1.25M had been raised to date. This included not only individual donations, but significant donations from groups such as the Piedmont High School Athletic Boosters Club and the Piedmont Council of the Scouts.
"It was phenomenal to be part of the groundbreaking on this wonderful project for the whole Piedmont community! And to feel the excitement and hear the cheers of the great crowd! This is going to be a wonderful resource for generations of Piedmonters," said Paul Jahn, VP of Program for the Piedmont Council of the Scouts as well as a booster for competitive water polo and swimming. "From a Scouting perspective, this is where our kids will learn to be safe in and around the water and our older youth will learn to save lives. It's where the next generation of our young athletes will excel. Many thanks to everyone who has contributed so far to making this happen!"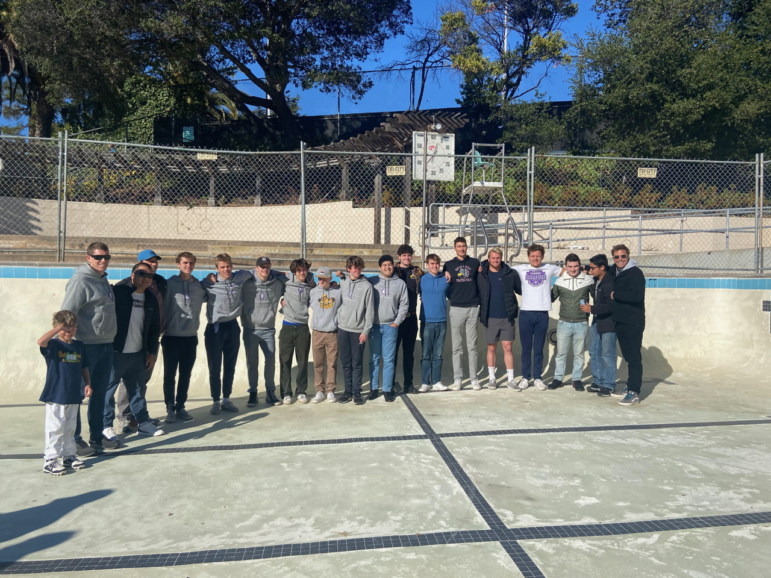 PRFO is asking the Piedmont community to support this project and double their impact with the matching grant. "We hope our community will take advantage of this phenomenal opportunity to have every donation matched up to $500,000," says Havian. "Together, we can create an amazing aquatic center to last the next 50+ years."
To learn more or donate to the Piedmont Community Pool Project, visit PRFO.org.