Piedmont High School's girls basketball team continued its magical season with a 66-51 win over a strong Acalanes team at De La Salle. The game was part of the SI20 Showcase, named after former local star and now WNBA player Sabrina Ionescu, who played at Miramonte.
The Highlanders followed that win up with a 79-57 win over San Leandro on Jan. 23, a makeup game from Jan. 4 when rain forced a postponement.
Against Acalanes, Madison Hill scored 20 points, including five 3-pointers, to lead the way. She was named the game's outstanding player by organizers. Natalia Martinez scored 17 points and Eva Levingston had 11.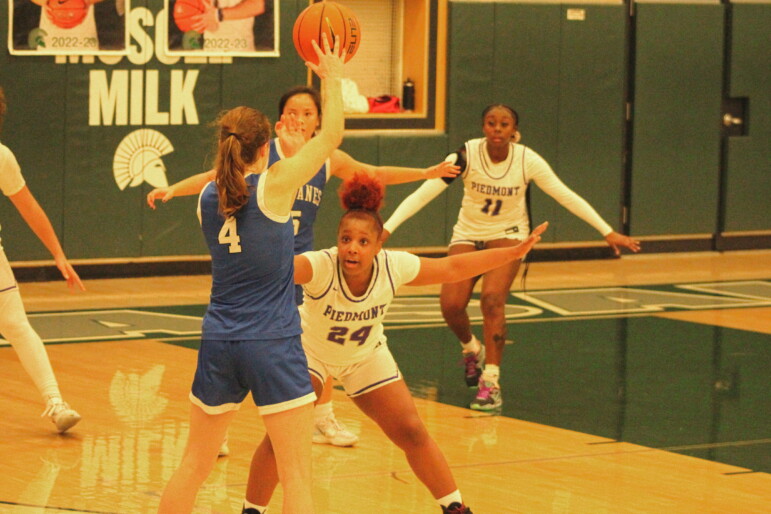 Karyss Lacanlale led the Dons with 24 points, including six 3-pointers. Sophie Chinn had 13 points. However, Acalanes only had four players score.
Piedmont was playing without Trinity Zamora, who injured her left knee in a win over Bishop O'Dowd on Jan. 18.
"For us, it was about how we were going to respond," Highlanders coach Bryan Gardere said. "Everybody stepped up. There was a lot of growth today. We're still a work in progress."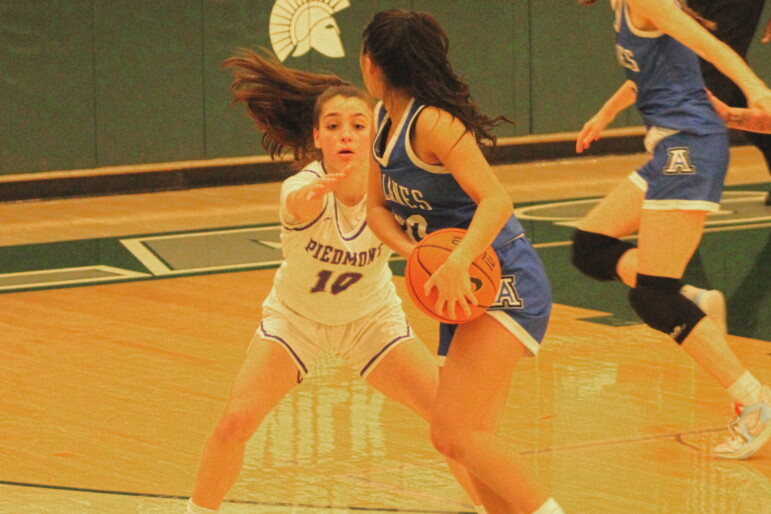 A work in progress that is undefeated at 19-0.
"I'm glad that without Trinity we were still able to find a way," Gardere said.
Zamora was hurt in the fourth quarter of a 69-62 win at Bishop O'Dowd. According to Gardere, she screamed when she went down, worrying the coach.
Zamora was in street clothes on the bench against Acalanes, and said she feels fine and hopes to be playing this week. Gardere said they haven't had an MRI, but have done other tests.
In the win over Bishop O'Dowd, Zamora had 11 points before getting injured. Martinez scored 29 and Levingston had 17. Lizzy Qinteros led the Dragons with 27. Savannah Jones added 11.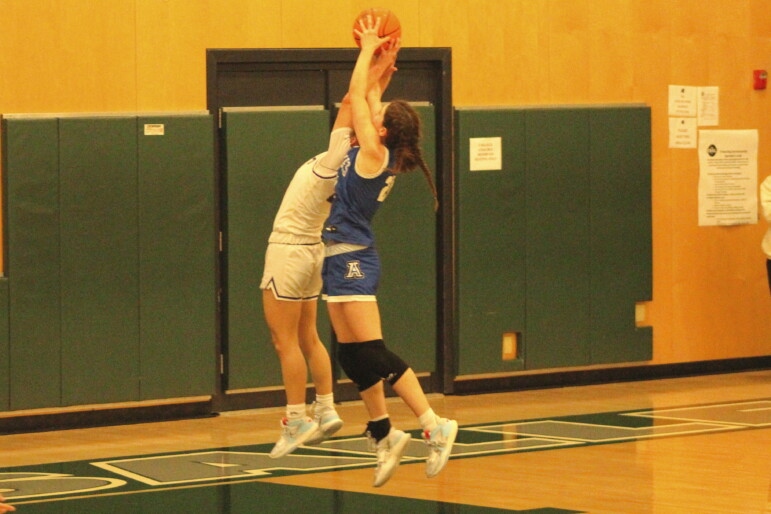 "Tough second half for us," Gardere said. "But the girls did a good job and we fought and we responded. We could have easily folded. The crowd was going bananas, the score went from 17 to 12 to 10 and to 9."
On Jan. 20, the Highlanders defeated Berkeley on the road, 57-20. Martinez led the way with 31 points, with Levingston adding 14.
On Jan. 16, Piedmont beat Salesian 69-63 in the MLK Showcase at Bishop O'Dowd. Zamora had 18 points, Levingston 20, Martinez 14, and Hill 13. Makiah Asidanya led the Pride with 25.
On Jan. 14, the Highlanders beat Cathedral Catholic-San Diego 80-37 in the I Have a Dream Classic at Merritt College. Zamora led the way with 24 points. Levingston scored 18 points, Hill 15 and Martinez 14.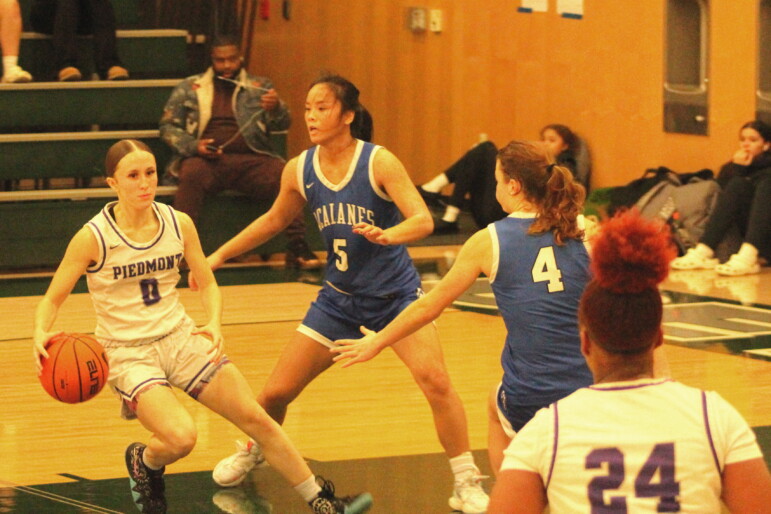 On Jan. 12, Piedmont beat host Alameda, 73-14. Martinez had 26 points, Zamora 14 and Levingston 13. On Jan. 10, the Highlanders won at home over Castro Valley, 85-22. Perseas Gioukaris led the team with 21 points. Zamora had 19 and Martinez 16.
Piedmont next plays at home against San Leandro on Jan. 25.
Photos by Damin Esper