Piedmont Education Foundation would like to express our deepest gratitude to this year's Giving Campaign co-chairs and volunteers, and to the extraordinary Piedmont community for your generous contributions to the 2022-23 Giving Campaign.
1,103 families donated a combined total of over $3.2 million to support Piedmont schools. Thank you for helping to meet the needs of our students, teachers and schools. We have done our best to make sure these listings are full and complete. Please forgive us any errors or omissions. (View the list as a separate PDF.)
It is never too late to donate. Make your contribution today at PiedmontEdFoundation.org or by calling (510) 653-1816.
$25,000+
Cortney & Ben Allen
Alexandra & Chris Britt
Michele Cucullu & Pedro Gonzalez
Mark & Cathy Glazier
Taylor & Grace Harris
Sara Johnson Kerrest & Frederic Kerrest
Patrick & Camille McDowell
Jon Q Reynolds
Aric Shalev & April Gruber
Tom Snyder & Anne Bisagno
Rich & Barbara Thompson
Iwei Yeh & Serge Saxonov
$15,000 to $24,999
Laura & Rob Amen
Claire & Andrew Arno
Andrew & Vivian Bakonyi
Pierre Breber & Maria Carson Breber
Carolyn Cahill & Michael Laufer
Chakravartula Holt Family
Carianne Coffey & Gina Midili
Chrissy & Matt Droessler
Eileen & Chris Kwei
JF Prata
Bridget & Drew Schreiber
Peter Sohn & Anna Chambers
Rebecca & Edward Thornborrow
Greg Tschider & Jennifer Otte
Wake Family
Jed Wakefield & Jennifer Bretan
$10,000 to $14,999
Tonya Antonucci & Tasha Cupp
Courtney & Mark Azad
John Cheney & Gina Lambright
Lara & Kevin Chu
Cudich Family
Karen & Steve Ellis
Nicki & Ryan Gilbert
Ashley Goldsmith & Chris Cestaro
John & Holly Hanke
Eric Havian & Jean Jarvis
Herrgott Family
Erin & Adam Hupp
Doug & Mary Ireland
Brian & Laura Jacobs
Alicia & Jim Kalamas
Amelie & Daniel Kappes
Kenneth Kim & JinAh Lee
Lindsay Larsen & Rick Scholten
James Lee & Hannah Chen
Pat & Carrie Lee
Catherine & Gavin McDowell
Catherine & Andy Minor
Laurie & Srikant Misra
Dana Murray & David Schaeffer
Jennifer & Michael Poole
Dan Rampton & Anna Putnam
Eileen Ruby
Julia & Neil Ruthven
Santander Family
Rich & Lisa Sauer
Arvind Seshan & Abha Kothari
Jagdeep Singh Bachher & Jaspreet Kaur
Tom & Cory Smegal
Geoff & Lindsay Snyder
Emily & Jonathan Stull
Tadashi Takazawa & Jean Chen
Roland & Christine von Metzsch
Liz & Gregor Watson
Natalie Williamson
Hayley & Matthew Young
$5,000 to $9,999
Anonymous (5)
Fairuz Abdullah & Monty Agarwal
Alli & Matt Allessio
Luis Alonso & Dana Edelman
Matt & Sasha Bainer
Eric & Kara Baysinger
Michael Begert & Annette Clear
Joel Beisner & Stephanie Dang
Persis Berlekamp & Randolph Bradley
Karen Bird & Marco Casalaina
Bloemker Family
Andrés Botero & Bridget Brennan
Christine Brozowski
Susie & Justin Burden
Jenna & Jack Caldwell
Chris Caton & Erica Jennings
Chris & Lisa Carnazzo
Jolie Chang & Nori Yoshida
Frank & Joo Cho
Della Chow & Benjamin Liang
Ellen & Daniel Chun
David Cole & Susy Struble
Georgia & Chris Collins
Crandall Family
Mari & Patrick Cross
Mary & Mike Cvet
Del Villar Family
David Deming & Jaime Austin
David & Sarah DeVan
Kat & Jason Di Piazza
Bob & Christie Donnelly
Rob & Janet Edesess
Shaya & Alan Ehteshami
Sarah & Eric Eisemon
Charlotte & Mike Ero
Zeena Fakoury & Rob Doebelin
Jen & David Ferguson
Shannon & Angel Fierro
Franklin & Catherine Johnson Foundation
Dustin Frazier & Laura Maestrelli
Ilana Friedkin & Reed Bennett
Shari Fujii & Douglas Higashi
Julie & Troy Fujimoto
Luba Goldberg & Jack Wei
Dave & Penny Graham
Sacha & Joel Grippando
Katie & Mark Gudiksen
Amy & Justin Gurvitz
Sarah & Mike Handelsman
Rebecca & John Heywood
Elizabeth & James High
Cindy & Adrian Hinman
Barron & Tiffany Hong
Christopher & Andrea Hong
Walter & Jennifer Hong
Peter Imburg & Kelly Connors
Peter Jaeschke & Supina Mapon
Kristin & Lyle Johnson
Morris Jones & Jennie Stomberg
Tom & April Joseph
Jacque & Mike Jumper
David & Stacy Karol
Andreas Kemp & Keren Khouri
Hermann Kim & Margaret Jung
Shanti & David Kim
Gabriel Kra & Julie Caskey
Annie Lai & Wilfred Tang
Anna LaRue & Kevin Lacker
Laubach-Pelle Family
Al Lee & Sarah Pae
Quynh & Stephen Lee
Sam & Tammy Lee
Michael & Rachel Long
Kevin Ma & Liana Wu
Ben Mand & Jodi Olson
Shane & Michelle McGilloway
McKay Family
Dan & Susan McLaughlin
Dana & Aaron Mitchell
Jared & Shannon Mitchell
Kathy & Craig Moody
Kiel Murray & Phil Lorin
Nicole & Matthew Nealon
Thanh & Jeff Nguyen
Kristin & Tim Ogles
Poul-Erik & Christine Olsen
Osman Family
Partovi Family
Shilpa & Ashish Patel
Jonathan & Anna Patty
Sarah Pearson & Evan Seevak
Mark & Stephanie Penrod
Keith & Rachel Petersen
Eric Pinsky & Heidianne Pillsbury
Michael & Lorrel Plimier
Ali Reed & Ted Miguel
Val & Adam Reilly
Mary Lou & Straty Righellis
Amera Rizk & Scott Weber
Heather & Scott Ruegg
Sebastien Sahuc & Krissy Kliszewski
Scott Sanford & Tina Skidmore
Katherine Sarafian & Meher Gourjian
Jamie & Teebie Saunders
Erin & Andrew Schultz
Stefan Schulze & Jina Saikia
Chris & Katrina Scoggins
Shardul Shah & Marie Concaret
Hort Shapiro & Jeanie Ritchie
Katie & Maz Sharafi
Mike & Helen Shin
Jennifer & Michael Siegel
Lincoln & Mary Silver
Smith Family
Ramya Srinivasan & Veera Venkataramani
Eveline & Jay Stock
Marisa Strong & Steve Long
Andrea & Paul Swenson
Thu Ta & Tom Eidt
Isabell & Ananse Taharka
Tim Tam & Charlotte Tay
Thomasson Family
Colin Thompson & Victoria Manley Thompson
Stephanie Tietbohl & Matt Olson
Anian Pettit Tunney
Eric & Brooke Wall
Justin Wallway & Wendi Lelke-Wallway
Virginia Watkins & Jonathan Becker
Michelle & William Watral
Reed Westphal
Keith & Jennifer Wilson
Winnacker Family
Jackson Yeung & Stella Mark
Up to $4,999
Anonymous (84)
Rebecca & Joseph Abrams
Ackerman Family
Lori & Mike Adams
Nicholau & Lydia Adams
Paul & Susan Adams
Mark & Marianne Aikawa
Ruth Alahydoian
Alicia Alban & Cory Johnson
Carin Bradley Alemania & Roderick Alemania
Troy & Natalee Alering
Noemi Alvarado & Mark Davis
Joe & Angela Anastasi
Betsy & Robert Andersen
Colleen & Ben Anderson
Jane & Keith Anderson
Rob & Katie Anderson
Veronica Anderson Thigpen
Apel Family
Apodaca Family
Liz Arney & Shawn Antaya
Richard Arney
Sally Arney
Mary Arno & Peter Hollimon
Frank Arthur & Eileen Ash Arthur
Molly & Sandy Ashford
Lawrence & Jane Baack
Elaine Bachrach
Michelle Bailey
Valerie & Sanjay Bakshi
Mike Bandrowski & Renee Scott
Bryn & Juliano Banuelos
Chanda Banwat & Aalok Surana
Robert Barbosa & Maria Topete
Elizabeth Barnes
Steve Barretto
Michael Barricks
Brigid Barton
Julie & Greg Barton
Rupa Basu & Michael Silverberg
Charles Bates
Zeena Batliwalla & Arjun Varma
Tom Baudendistel & Lisa Kinoshita
Bayen Family
Mohammad Bazargani
Betsey Beamish
Jeff & Charity Bechtel
Liz Behrens & John Ware
Sarah & Jesse Bell
Thompson Bellingrath & Erin Gore
Chris & Meghan Bennett
John & Cheryl Benson
Neil & Katherine Benson
Brandon & Melissa Bercovich
Adam Berman
Natasha Bernard
Ode Bernstein & Dana Wickner
Michael Beuselinck & Amelia Winchester
Maria & Yousuf Bhaijee
Sheila & Rajeev Bhatia
Katherine & Stefano Bini
Ann T Binning
Karen & Paul Bixby
Raelyn & Aaron Bleharski
Anita Bloch & Steve Berl
Block Family
Brian Block & Oriana Syed
Nanette & Michael Blum
Wai Bong & Bessie Lok
Karen Booth
Rod & Cindy Boothby
Daniel & Renuka Bornstein
Charan & Priti Brahma
Patrick Brannelly & Amanda Renteria
Tyler & Morgan Brasfield
Tomoko & Andrew Bravo
Erin & George Brayer
Diana & Steven Brenner
Kelly & Steve Brezovec
Margaret Bridges
Desten Broach & Franci Kursh
Eoin Brodie & Sue Lynch
Meredith Brown & Ray Ramillosa
Peter & Susan Browne
Lukas Bruggemann & Wendi Sue
Amber & Chris Brumfiel Flo Bryan
Tam Bui & Arthur Liou
Terri & Glyn Burge
Sue & Larry Butler
Caitlin Buysee & Abdullah Kandil
Jieyu Cai
Carol & Joel Cain
Mike & Eileen Cain
Chris & Phyllis Call
Greg & Cirila Call
Sonia Callahan
Duncan Callaway & Meredith Fowlie
Cameron Family
Will & Katherine Campbell
Frances & Steven Canfield
Maria Canizales
Janet & Richard Cannon
Bryan Cantrill & Brigid Gaffikin
Brad & Marissa Cardon
Tim & Jodi Carter
John & Sabrina Casey
Dan & Jen Cavenaugh
Eleanor & Aldo Ceccarelli
Ismail Ceylan & Fangfang Lai
Liz Cha & Mark Foster
B Chuck Chakravartula & Penny Mori
Jana & George Chamales
Anna Chan & Richard Fong
Danny Chan & Claudia Garcia
Edmund & Wendy Chan
Heather Chan & Anthony Swei
Lorraine & Lionel Chan
Steven Chan
Clive & Ann Chandler
Edward Chang & Michele Arnold
Tony Chang
Clara & Dan Chao
Moira Chapman & Dave Hsu
Jim & Lynne Chauncey
Phil & Tiffany Cheang
Kay & Robert Cheatham
Elton Cheng & Anlo Hoang
Irene Cheng & Brett Snyder
Tiffany Chen & Torrance Mak
Chennupati Family
Angela Cheung & Brian Van Osdol
Sudthida Cheunkarndee & Christopher Jung
Chew Family
John & Maggie Chiang
Chiles Family
Frances & Tony Chin
Ray & Joanna Chin
Eric Choi & Minjeong Kim
Nikunj Chokshi & Rashmi Narayan
Lily & Jonathan Ciammaichella
Dana Cohen & Jeff Simon
Jane & Richard Cohen
Jeff & Carla Colburn
Brady & Michelle Cole
Leonard Collins
Graham & Hilary Cooper
Katherine Cooper
Amy & Chris Cordani
Jody Cornelius
Benjamin Corotis & Adriana Daringa
Will & Louise Corson
Scott & Valerie Corvin
Barbara S Cox
Cristobal Family
Deborah Croan & Darrell Smolko
Alisa Crovetti & Nate Titterton
Cuckovich Luskin Family
Brian & Martha Cunningham
Andrea & John Curran
Bill Dahling & Kim Devlin
Todd & Erin Dando
Jan & Sandy D'Annunzio
Dao-Hoang Family
Christopher & Abigail Dare
Franki & Matt Davies
Caroline Davis & Peter Dahling
Peter & Coral Day
Erick & Allie Dean
John & Rebecca Del Bono
Sherry & Jack Delo
Sanford & Leslie DeLugach
Ivan & Giscela Delventhal
Charles Denison
Donna & Ken Derr
Aileen DeSoto
Alyson & Matt Deutsch
Katie & Patrick Devine
Cisco DeVries & Sara Davison DeVries
Neil Dexter & Anahita Hassanzadeh
Adam & Kim DeYoung
Dickason Family
Michael Dicke & Jennifer Cohn
Greg & Tara Dietrick
Ivan & Anne Dimas
Robert & Gretchen Dinerman
Matt Disco & Sandy Rappaport
Helen & Lowell Dittmer
Kristen & Rob Dixon
Courtney & Jeff Dorman
Rick Dosa & Bev Stone
Ann Dowley & Brian Weiss
Christine & Eric Downing
Amelia Driscoll & Patrick Perez
Morgan & Steven Driskill
Joan Drum
Mark Drury & Elnaz Farnam
Erik & Lupe Dryburgh
Duecker Family
Jamie Dupree & Patty Frontiera
Lauren Dutton & Glen Tripp
Benjamin Ellis & Youjeong Kim
Allison & Jon Elvekrog
David & Melissa Emanuelson
Evren & Jonathan Essner
Zachary Ewen & Genevieve Klyce
Fa Family
Rita & Riccardo Fabi
Maria Faer
Christina Fang & Elliot Goldwater
Shirley & Bobby Farboud
Vincent & Claire Faughnan
Kate & John Faust
Dean & Eunhae Fealk
Kristine & Jon Federico
Alex & Jodi Fedor
Dave Feinberg & Kim Lundgren
Jenny & Stephen Feinberg
Greg & Amanda Feldman
Mimi & Jeff Felson
Julia Fennell & Charles Chun
Fernanda Fenton & Marco Gonzalez-Navarro
Allyson & Kent Ferguson
Sharon & Andrew Filler
Ellin Firth
Frances & Jeremy Fisher
Rebeca Fisher & Jospeh Leonard
Adam Fishman & Arielle Harris
Fizzdorps
Erin Fleming & Alex Blanco
David & Laura Flink
Emily Flynn & Matthew O'Connell
Lance Fong & Sharon Hom
Bonnie Forbes & Jeran Wittenstein
Cynthia Foster
Heather Frank & Bob Dow
Frechette-Kansal Family
Roger & Carol Freidinger
Bill & Ann Frizell
Lisa Fuller & Dirk ten Grotenhuis
Denis Fung & Elizabeth Shook
Mitch & Laurie Gage
Michael & Bernice Gallagher
Rick Gallagher & Natasha Hyman
David Gard & Marja Germans Gard
Jim & Lisa Gardner
Cathie Geddeis
Kris Gentemann
Helen & Paul Gerken
Caroline & Dan Gershwin
Soroush & Nicole Ghaderi
Arash & Bethany Ghassemi
Gilliland Family
Sharon & Andy Gillin
Giri Family
Kurt & Patricia Gish
Josh & Hilary Gitter
Mike Glass & Melissa Inouye-Glass
Amy Jo & Aaron Goldfarb
Matthew Goldstein & Laura Ruberto
Daniel & Nicole Gonzales
JC & Heather Gonzalez
Yvonne Gonzalez & Matt Rogers
Marci Gottlieb & Reuven Glick
Annalee Gould & Michael Torrey
Linnea & Grier Graff
Jeroen & Katherine Grasman
Teddy Gray King
William Green
Jennifer & Steven Gregovich
Stephanie Griffin
Dore & Martha Griffinger
Ellie Griffinger-Guidi & Matt Guidi
Amy & Russell Griffith
Groboske Family
Chad Grochowski & Karen Yan
Gross-Whitaker Family
Caroline Guardino & Gerard Reyes
Beril Guvendik Maples & Kevin Maples
Dinsh & Sally Guzdar
Eva & Spencer Hadley
Catherine & Michael Hagerty
Tom Hahn & Robin Phipps
Bernard & Michaela Hale
Marivic & Craig Hammond
Allison & Alan Hampton
Derek Hansen & Amy Shen
Kristen Harknett & Hugh Louch
Katie S Harmon
James & Claudia Harrison
Chris & Anja Hart
Lauren & Doug Hartman
Cyrus Harvesf & Guity Farahmand
Andrew Hatch & Celeste Saravia
Alice & Joe Hayashi
Bin He & Alana Zhou
Brendan & Michelle Heafey
Brian & Jeanne-Marie Hebert
Victor & Muriel Hebert
Leila Hebshi & Peter Udovch
Patrick & Jayni Hein
Andy Hempeck & Cass Caulfield
Lance Henderson
Nancy & Michael Henn
Kathleen & Geoff Henrikson
Martina Heppner
Hess Family
Katie & Jim Hetherington
Jim & Sara Hickman
John Hiestand & Amy Ajello
Elizabeth & James High
Casey Hildreth & Jennifer Rinna-Hildreth
Laurie & Tom Hill
Mohammed Hill & Esther Cheung Hill
Susan Hill
Jeffrey & Margaret Hiller
Hillestad Family
Matthew Hinsch & Rachael Meny
Gayl & Harlan Hirschfeld
David Hitchcock & Cassie Cyphers
HKIT Architects
James & Susan Ho (Huh)
Alex & Huldah Hodgkinson
Janet Holmgren
Elena & Trent Holsman

Up to $4,999 con't
Tim & Martha Holstlaw
Linda Horne
Annie & David Horton
Steve & Andrea Horvath
Chris Houlder & Jessica McDevitt
Dan & Gwenna Howard
Kathleen Howard
Howng family
Hsia Family
Dave & Carol Hui
Stacey & Thurman Hunt
Kim M Hunter
Brando & Pamela Ibarra
Chad & Sara Ironside
Jackson Family
Jonathan & Joy Jacobs
Brenda Jahn
Paul Jahn & Valerie Villanueva
Betina & Michael Jansson
Sebastian Jerez & Rebecca Hazard
Jobst Family
Joerger Family
Anna & Reed Johnson
Jenny & Nathan Johnson
Jennifer Jones & Angelo DiGiovine Lucas
Jones & Elanita Korian
Nikki Jordan & Brady Nadell
Frankie Juarbe
Caroline & Kyle Jung
Jacqueline & Roberto Kalafate
Richard Kao & Jeannie Liang
Lisa Kaplan & Thomas Keeney
Sarah Karlinsky & Matthew Zapruder
Fred Karren
Tanny Karunakar & Damian Spieckerman
Van & Bill Kasiske
Laura & Bob Katter
Katzel Family
Zach & Cori Kau
Stacey Keegan
Kelly Family
Sarah Kelmenson-Chau & Derek Chau
Blake & Nicole Kennedy
Jim & Penny Kennedy
Molly & Paul Kennedy
Jan & Randy Kessler
Paco & Elizabeth Keville
Dawit Kidane & Gibtsawit Abrha
Patricia Kihm & Ross Stevenson
Gretchen & Kyle Killion
Minji & Jae Kim
Nairobi & Frank Kim
Kelly & Theodore Kinch
Gibwa Kironde & Sean Bartmasser
Kate & Brad Kittredge
David & Jacqueline Klein
Miroslav & Liana Klivansky
Spencer Knight & Joyce Luh
Katy & Rob Kobal
Bernard Koh & Jennifer Yun
Brad & Jonie Kondracki
Elena & Alan Kong
Tej & Kerry Kothari
Jennifer Kopec & Robert Mascola
Stanton Koppel
Cynthia Kroll & Arden Hall
Krukowski Family
Adrienne & Rik Krumins
Andrejs & Deborah Krumins
Onica Kuch
Kiran Kulkarni
David Kumamoto & Tram Vo-Kumamoto
Paul Kumar
Elisa Kuo & Ryan Yamanaka
Brandt Kwiram & Amanda Straub
Michele Kwok & Albert Tong
Dan Kwong & Emily Wong
Anna LaForte
Tony & Kathy Laglia
Gayle & Scott Lambert
Susan Landau & Pierre Garrigues
Atlantis & John Langowski
Tim Lasocki & Stacy Hammond
Mark & Nel Latronica
Jeanne Lau
Julia Laval Lawrence & David Lawrence
Megan & Colby Lavin
David Lawler & Saroja Raj
Kaz Lawler
John Le & Madelene Sun
Lee Tran Family
CK & Mabel Lee
Dan & Debbie Lee
Derrick Lee & Vivien Nguyen-Lee
Elisa Lee & Rob Phillips
Jason Lee & Doan Nguyen
Kathy Lee & David Hathorn
Kevin Lee & Lise Dahms Lee
Romano Family
Ron & Blanca Leggett
Patricia Leicher
Mary Leon
Gloria Leung & Marty McCall
Jed Levin & Andrea Hamlin-Levin
Michelle & Alfio Levy
Frank Li & Ella Hu
James Li & Susan Koo
Ronghui & Simin Li
Su Li & Rui Jiang
Chris & Su-san Lichens
Genie Lim
Judy Lin & Dave McMurtry
Shin-e Lin & Matthew McCardell
David & Jill Lindenbaum
Elaine & Ward Lindenmayer
Austin & Christine Linnane
Ramdu & Rebecca Litteneker
Gao Liu & Yushang Zhou
Peggy Liu & Chris Mascarinas
Hannah & Thomas Llewellyn-Smith
Molly Lloyd & Dan Reardon
Elaine Lo & Bernard Yu
Fontane & Ernest Lo
Amy Logun & Steven Bratman
Vishal & Bindu Lokre
Elise Lomenzo & John Holmgren
Sara & Patrick Lonergan
Linda & Bruce Loper
Javier Lopez & Marcela Cortez Lopez
Carole Lowenberg & Bob Morris
Kerri & Mark Lubin
Michael Lucaccini & Hanna Lin
Dana Lung & Tom Stevens
Chunyu Luo & Martin La Jeunesse
Michelle Luo & Daniel Flaherty
Stacy Ly & James Syhabout
Tran Ly & Qi Su
Quinn & Matt Lynch
Ben Ma & Rachel Yang
Kamran Majid & Sidra Sheikh
Malan Family
Michael Malione & Jennifer Barron
Karen & Clarence Mamuyac
Damian Manolis & Monica O'Brien
Elene Manolis
Sunil Marangoly
Cristie March & Scott Cunningham
Ben & Melanie Marcus
Olga & Daniel Marino
Alejandro Martic & Maria Matus
David & Toni Mason
Denis, Jan & Hilary Mathewson
Jan & Askashi Matsuno
John & Valerie Matzger
Lily & Alexi Mavrellis
Edward Maxwell & Deborah Dinerman
Christina Maybaum & Sunil Saha
Márcia & Diego Mayer
Donatella Mazzini & Mike Richmond
Carrie McAlister Protopappas
Corey McCarthy
Mike & Debbie McConathy
McGrath Scherling Family
McKee Adams Family
Carrice & Mark McKenna
Tom & Amy McKenzie
Elizabeth McNeill & Sean Byrnes
Ed McNulty & Emily Keyishian
John McWeeny & Abby Scott
Chris & Karen Mead
Ruchi & Vaibhav Medhekar
Nitesh Mehta & Amina Razvi
Eric Meeks & Tali Bray
Jason & Heather Meil
Tomas Melian & Kristi Marcelle
Liz & Eric Mellers
Helena & Jeff Meredith
Andrew & Stacy Merickel
Danielle Merida & Keith Bencher
Meyer Family
Sarah & John Meyjes
Michael Family
Ruth & John Mickel
Alice & Garrett Miller
David Miller & Kim Alcala
Diana & Adam Miller
Jenny & Hayden Miller
Scott & Meghan Miller
Stephen & Samantha Miller
David & Robin Minor
Maggie & John Mittan
Miko Mizrahi & Jessica Wilson
Juan Molina Maravilla & Patti Birbiglia
Antonia Molinare & Gonzalo Fuenzalida
Alison & Julio Montes
Stephanie Mooers
Kia Moore Conn
Lars & Julie Moravy
Jim & Stacy Morgan
John & Carolee Morrison
Cynthia Morss Truitt
Mosbaugh Family
Sara & David Mozaffarian
Roshmi Mukherji
Brendan Mulligan & Elisa Pandolfi
Erin Mullin
Brad & Courtney Murphy
Laura Murphy
Zach & Krista Murphy
Mariam Murray & Tim Murray
Faina & Bart Myers
Kirsten & Micah Myers
Kristine & Michael Nash
Jenny & Jesse Nelson
Duy Nguyen & Hai Pham
Virginia Nido & Reese Jones
Frank Nothaft & Iris Warchall
Regina O'Connor & Jesse Hull
Andreas Oesterer & Michelle Nee
Chad Olcott & Laura Pochop
Melissa & Eric Oldrin
Hugh Olliphant & Mara Decker
Erik & Leslie Olsen
Nadja & Eric Olson
Liz and Tom O'Neil
Emily & Steve Ong
Lynda & Greg Ong
John Orta
Lily & Nathan Pan
Alexis & Catherine Papahadjopoulos
Alexis & Emilio Parker
Carla & Eric Parker
Lori Passett
Sheila & Avnish Patel
PD Jackson Family Foundation
Christopher Peabody & Kristen Rogers
James Pell & Siow Fang Tan
Mike Pelletier & Raquel Navarro
Julie Peng & Kevin Yi
Fernando & Holly Pérez
Amiee Peri & Sean Kanady
Bailey & Jeff Peters
Lisa & Jon Peters
John Paul Petersen & Lisa Leavitt
Cathy Pham
Tom & Maryann Phelps
Russ & Jen Phillips
Daniel Phung & Carolyn Pan
Mark & Leah Pike
Megan Pillsbury
Emily & Jan Piotrowski
Celine Piser & Jesse Miller
Steve & Vickie Podell
Daniel Poon & Michelle Han
Susan Porter & Tim Herrlinger
Joshua & Rebecca Posamentier
Jennifer & Charles Post
Megumi & Peter Presley
Richard & Sasha Przybyla
John Psathas
Tod & Sarah Puckett
Lindsay & Chelle Putzer
Gene & Irem Radzik
Banafsheh Rafii & Robin Giguere
Tom Ramsey & Ruth Ruark
Richard Raushenbush & Barbara Giuffre
Delanie & Peter Read
Ernest & Jane Reddick
Patty Reed & Rick Clark
Bill & Julie Reichle
Heidi Reinfeld & Casey Bivens
Reining Family
Stan & Monika Riddle
Riley Vargas Family
Dawn & Dan Riordan
Jose Rivera & Gillian Atchley
Cody & Jannica Robertson
Fredrica Robertson
Kristin Robrock & Gregory Cost
Will Rogan & Esti Iturralde
Barbara Romain
Max & Tory Roman
Catherine Rongey & August Detlefsen
Dan & Laura Rubenstein
Pat & Mike Ruffolo
Harry & Helen Rust
Billy & Katie Rusteen
Caryn Rybczynski & David Weisz
Sinan & Arzu Sabuncuoglu
Jude Sachs & Ray Schnitzler
Lindsay & Hussein Saffouri
Sharon Sagiv & Abraham Boskovitz
Hope & Lawrence Salzer
Stuart Sampson
Stuart Samuel & Gezhi Weng
Luis Sanchez & Lisa Cohen
Jess Sanfilippo & Erika Tarte
Sanghvi Family
Yumiko & Shin Sano
Saper Family
Lynn & Jim Saunders
Mark & Heidi Sawicki
Varun & Marisa Saxena
John & Alison Schaefer
Kim & Andrew Scher
Bridget & Sean Schickedanz
Alison & Matt Schindel
David & Lissy Schleuning
Heidi & Luke Schloegel
Michael Schneider & Sharon Greene
Christine Schooley & Walter Stokes
Andy Schuetz & Jane Lin
Linn Schulte-Sasse & Matt Harris
Sophia & Adam Schwartz
Alan & Jodie Scott
Mindy Scott
Nancy Scott
Marc & Taryn Segal
Larraine & Alex Seiden
Liz & Rob Selna Deepti
Sethi & Rabin Nabizadeh
Dan Shaffer & Katie Castles
Nate & Traci Shafroth
Lisa Shah & Indy Sen
Reema Shah & Chintan Turakhia
Marc Shapp & Stacy Lau
Alex & Kim Shartsis
Matthew & Melanie Shartsis
Sheikh Family
John Shim & Julie Veit
Nelson Shim & Jessica Chan
Carter & Emily Shoop
Katy & Frederick Shotton
Amy & Ethan Shrago
Gary & Marcia Shrago
Tamar & Maxim Shusteff
Dennis D Sidbury & Michelle L Foss
Steve Siemers & Sara Brose
Margaret J Sigurdson
Linda & John Silver
Jonathan Silvio & Azi Rad
Salisa & Todd Skinner
Sue & Tom Smegal
Doug & Stephanie Smith
Harold & Marian Smith
Hugh & Vicky Smith
Rick & Amal Smith
Sabrina Smith & Aaron Barber
Wes & Jill Smith
Linda Smith Munyan
Jenny Smrekar & Kristoffer Haines
Lori & Grady Snyder
Jeanne Sohn & James Byun
Mike & Janine Sohn
Rafael Solis & Hsin Yang
Ellie & Mark Somers
Marene Sorgen
Soutter-Sagisi Family
Rebecca Spies
Spohn Family
Stafford-Koch Family
Chris & Kim Staley
Robin & Michael Stearns
Ali & Andrew Stein
Ben Stein & Arin Kramer
Julie & Jason Stein
Zack Steinberg
Reid Steiner & Tara Levy
Ceanna Stephens & Tyson Buis
Seth P Sternglanz & Aris H Oates
Ashley & Andreja Stevanovic
Kelly & Scott Stratman
Strzelecki Family
Suhr Family
Karen & Tom Sullivan
Michael & Anisia Sullivan
Yitao Sun & Grace Shen
Myles Sussman & Rachel Licitra
Colin Swan & Jodie Marko
Molly Swartz & Dan Rosenthal
David Sweeney & Stephanie Ho
David & Robin Sweet
Alan Tafapolsky & Randi Silverman
Leesy Taggart
Joseph Talmadge & Laura Cocas
Christine Tam
Pui-Wing Tam & Steve Eng
Dan & Louise Tan
Kerry Tang & Amy Lee
Alena & Matt Taylor
Kent & Colleen Tayler
Lisa & Joseph Taylor
Terry & Nicole Taylor
Brooke Taylor Williamson & Scott Williamson
Thomas Templeton & Jennifer Pollock
Janel Thamkul & Robert Gavin
David Theis & Sarah Royce
Ting Family
Roger Tinkoff & Holly Bybee
Dean Toste & Janet Gunzner-Toste
Toth-Kincses Family
Town Family
Cristina Tramutola
Andy Tran & Meg Wilkinson
Treichler Family
Trenkle Family
Sara Tresch & Teresa Gomez
Roger Tsai & Diana Lee
Lisa & Bob Tuck
Maryann Tucker & Sara Lillevand
Mike & Rachel Tucker
Chris & Selin Tyler
Carey & Will Valentine
Katie & Dirk Van Den Bos
Deborah & Bob Van Nest
Sarah & Eric Varady
Jason Villaluz & Cynthia Ng Villaluz
Jane & Peter Violich
Aamir & Mariam Virani
Tan & Christina Vo
Tuyen & Judy Vo
Giena & Steve Vogel
Harmit Vora & Nisha Patel
Teja & Robin Vora
Vora Weber Family
Stacy & Christiaan Vorkink
Susan & Matthew Waitkus
Zac Wald & Eliza Sorensen
Kate & Mark Waldron
Scott Wallin
Sara & Kevin Walsh
Malinda Walters & Paki Muthig
Trina & Steve Walz
Logan Wang & Xiao Han
Tian Wang & Lexie Xu
Anne Ward
Anna Weber Kneitel & Michael Gross
David Weiner & Ellen Kaufman
Alissa & John Welch
Kristen Wendorf & Jonathan Sorg
Lauren & Chris Wenner
Anne & Greg Wheeler
Doug & Eliza White
Nancy White & Robert Dorsey
Clay & Pria Whitehead
Christina Wiellette & Dimas Duran
Beth & Kelly Wiesbrock
Nicole & Robert Wilhelm
Hadley Williams
Chris & Susan Willrich
Joe & Cindy Wire
Wittich Family
Alan Wofsy & Judith Mazia
Cameron & Frances Wolfe
Greg & Osa Wolff
T.J. & Gina Won
Wong Family
Jo Wong
Ronald Wong & Tammy Loh
Stefanie Wong & Jonathan Gottschalk
Sam & John Woolard
Fritz & Mary Wooster
Worthington Family
Megan & Richard Wright
Amelia Wu & Sachin Adarkar
Jerry & Julie Wu
Jing-Fun Wu
Jun Wu & Yang Li
Robin Wu & Reagan Louie
Di Yang & Taeil Goh
Li Yang
Jim & Buffy Yeh
Jill & Schuyler Youkstetter
Greg & Tiffany Young
Stephanie & Russell Young
Raffi & Grace Zaroukian
Eric Zee & Tracie T
Alex Zelenin & Darya Ezova
Lisa & Scott Zengel
Yung Zheng & Michelle Peng
Huiyu Zhou & Yanan Zhu
Klaus & Freda Zietlow
John & Diana Dotson
In honor of Doug & Mary Ireland
David & Pamela Fullterton
In honor of Eileen Rohmer
John & Stacy Yost
In honor of Trent & Elena Holsman
Amount Private
Anonymous (4)
Kathy & Jim Burden
Jordan Chew & Janet Cheng
Bruce & Ellen Gilmore
Bill & Karen Hoefs
Lucia & Jeff Horner
Mary Karsant
William Kinney
Trudy & Mike Maddy
Margie & Sev Marsted
Jim & Gayle Sells
Nancy & Mike Walsh
Corporate Matching
Abbott
Adelante Capital Management
Adobe
Apple
Atlassian
Bank of the West
Bayer
BlackRock
Bright Funds Foundation
Brookfield Properties Development
Caterpillar Foundation
CBRE
Charles Schwab
Chevron
Clif Bar & Company
Clorox Company
Deutsche Bank
Disney
Dolby Laboratories
Equinix, Inc
Exelixis
FOX Corp
Gap, Inc.
Genentech
General Electric
Gilead
GitHub
Goldman Sachs
Google
Hearst
Hopkins & Carley
Intel
J.P. Morgan Chase
Kaiser Permanente
KKR
Lawrence Livermore National Lab
Levi Strauss
Lexis Nexis
Lilly USA
Linkedin
Logitech
Microsoft
Morgan Stanley
Oracle Corporation
Parnassus Investments
PersonalUmbrella.com Insurance Services Inc.
PG&E Corporation
Pulte Group
Salesforce.com
Schwab Charitable
Sephora
Silicon Valley Bank
Splunk
TPG (The Permanente Group)
UBS Financial Services
Visa International
Voya Financial
Vulcan Materials Company
Wells Fargo
Workday, Inc
Yelp
Don't see your name?   It's not too late to make your payment or pledge.  Please click here or send a check to PEF, 401 Highland Avenue, Piedmont, CA 94611. (View the list as a separate PDF.)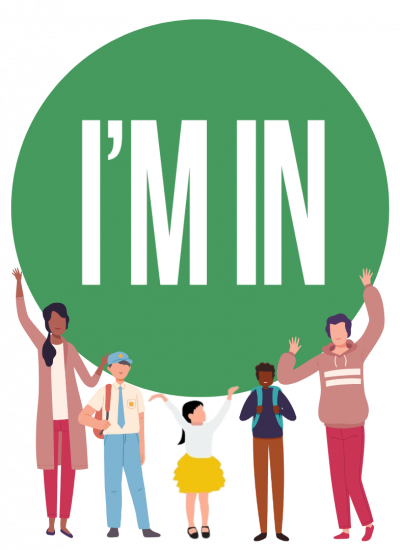 Are YOU in? Please donate today.