Double-headers are not common in high school soccer. But after having its schedule impacted by the recent rains – and knowing that future matches are in doubt as the wet weather continues – Piedmont's boys soccer team decided to play two games in one day on January 12 at Witter Field.
The Highlanders opened with a 3-3 draw against Encinal in the late afternoon. They followed that up with a 1-0 victory over Arroyo in the evening. Piedmont is now 4-2-3 on the season.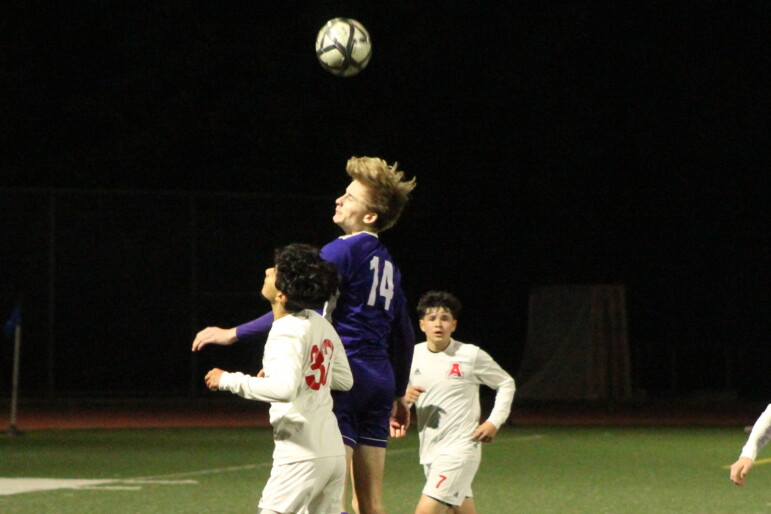 "We're worried about more rainouts," Highlanders coach Todd Sullivan said. "We would have had two games to reschedule. (Next game) is a three-game week already. I don't too many three-game weeks. It will be tough."
So, the Highlanders took the January 10 game with Arroyo that was postponed by rain and combined it with a match against Encinal, which was originally scheduled for January 12, but at Encinal's grass field. The next week of forecast rain will almost certainly cause more havoc with the schedule, but at least Piedmont was able to get the two matches in.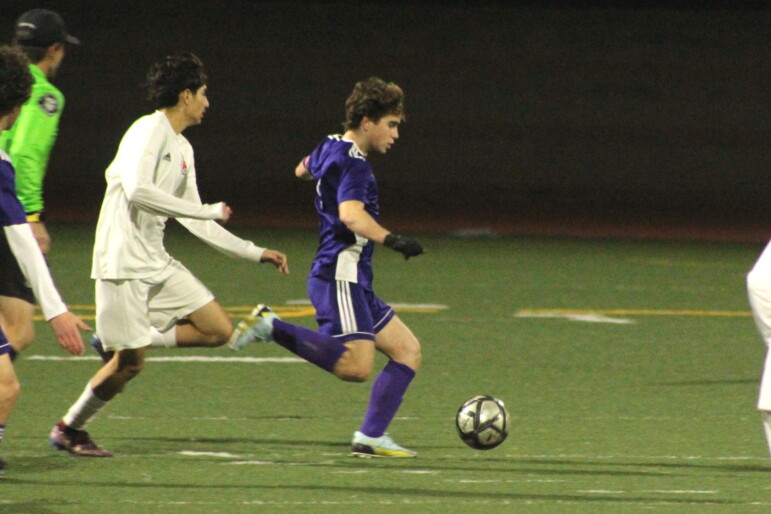 Sullivan subbed liberally in both games. Against the Jets, the Highlanders fell behind 2-0 early in the second half. Then, they scored three consecutive goals. Gianluca Bini scored off an assist from Enzo Bernales, Evan Manolis tied it up, and Aiden Woolwine drew a foul for a penalty kick that was converted by Bernales.
However, the Jets tied the score at 65 minutes and it went as a draw.
"After looking at the first game, (I was) really upset," Sullivan said. "We were fresh. It wasn't anything to do with fatigue. Concentration wasn't there."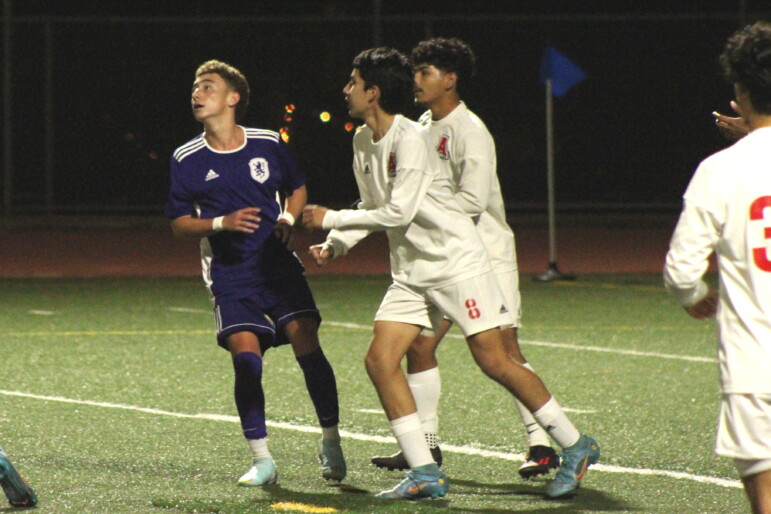 The Arroyo game was tight all the way, although Piedmont kept the ball in the Dons' end of the field most of the way until the final 10 minutes. In the 36th minute, Woolwine collided with Arroyo's starting goalkeeper Ivan Zazueta and the latter had to leave the game with a possible concussion. Woolwine was apparently fine.
The game was scoreless until the 56th minute, when Bosco Lorin took a pass from Sam Shelby and put the ball past backup goalkeeper Cristo Contreras.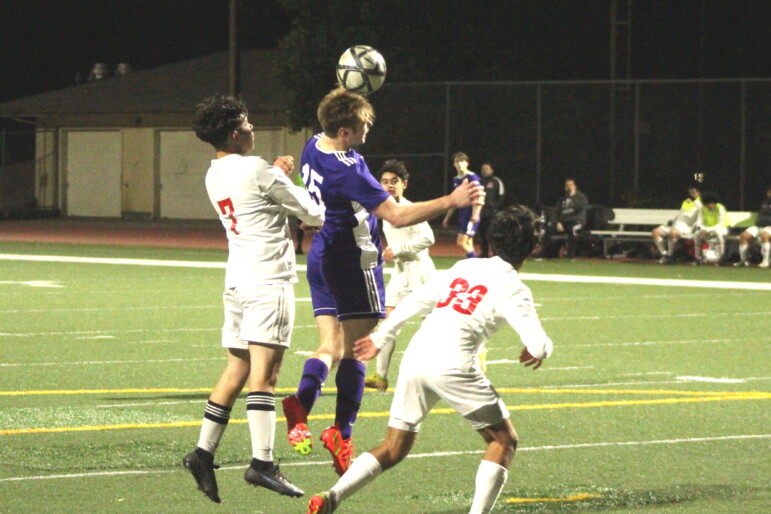 "Sam was driving up with the ball on the right and I was just flanking the side, going full-speed," Lorin said. "He put it in, perfect ball and I just put it bottom right corner."
Lorin, who normally is on the junior varsity, said fatigue was a factor for the Highlanders.
"It was a battle," Lorin said. "We were all pretty fatigued. In the end we were able to work it out.
"It's so tiring (playing a double-header). I was super-tired."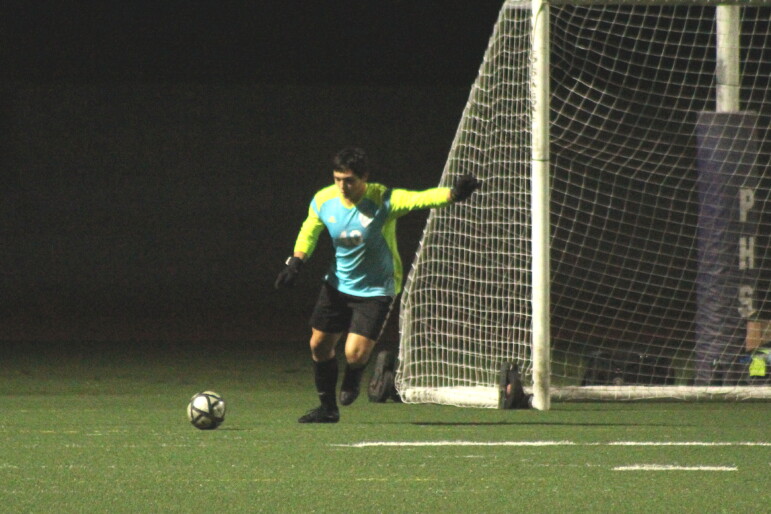 Arroyo was able to control the play late in the game, but couldn't break through with a goal.
"Overall, with two games in the same day, getting four points out of six, not bad," Sullivan said.
Photos by Damin Esper