Piedmont High School's boys soccer team came up short in a battle with league leading Castro Valley on Jan. 30, losing 2-0 at Witter Field.
"They're where they are in the league for a reason," Highlander coach Todd Sullivan said of the Trojans. "Because of the way they play. They take no risks and they're clinical in front of the goal."
Castro Valley is leading the West Alameda County Conference Foothill League "by a country mile," in Sullivan's words. The Trojans are now 9-1-2 on the year.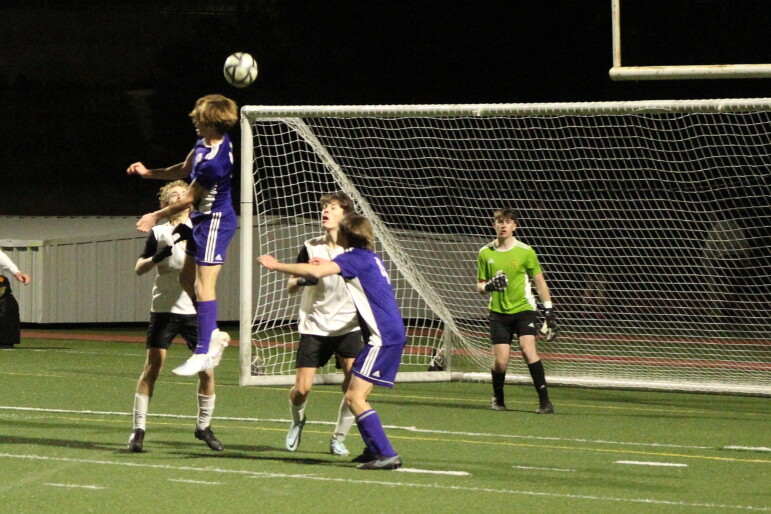 However, early on, Piedmont was generating chances. The Highlanders had four shots on goal in the first 26 minutes of the game.
"We were arguably stronger in the first 20 minutes, we looked really good," Sullivan said. "They got back into the game. At halftime, our message was be careful on the second balls. Let's try and make sure we win the initial ball, but make sure we're ready for the second ball."
Things seemed to even out in the latter portion of the half and the teams went to the locker room knotted up at 0-0.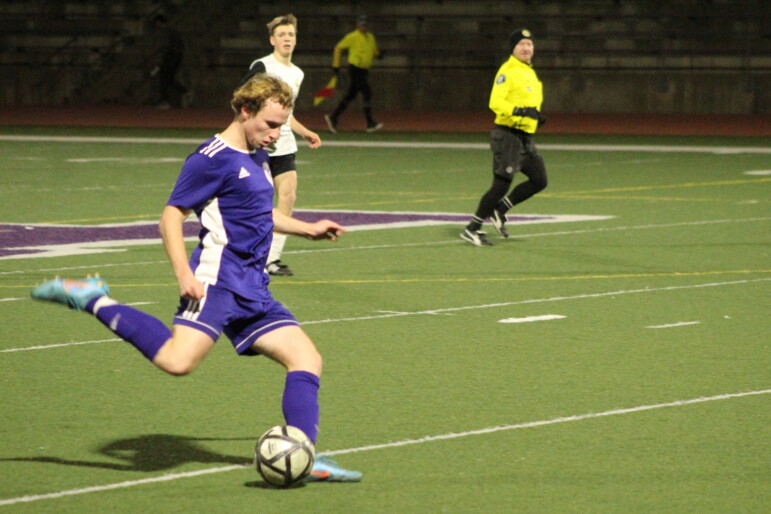 Castro Valley took control of the match in the second half. However, the game was still scoreless until the 60th minute. The Trojans had a free kick and sophomore Ian Hsu headed the ball in from the right side all the way across to the left hand corner of the goal. Piedmont goalkeeper Daniel Malecki never had a chance.
"Really disappointed in the lack of concentration on the set piece and we concede," Sullivan said.
Nine minutes later, junior Alec Balica put the ball in to give the Trojans a 2-0 lead. Piedmont was able to create a couple of chances in the final minutes but never got on the board.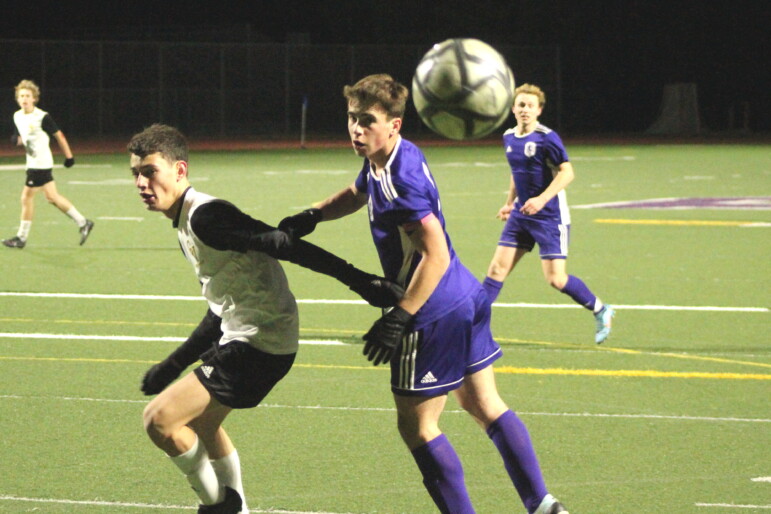 Piedmont is now 5-3-6 on the season.
"It has been the theme all season, we've done really well up into the final third, it has just been that last pass," Sullivan said. "The last pass or the finish just hasn't been there. That's where we're lacking that cutting edge."
Piedmont tied Berkeley 1-1 on Jan. 27 at Berkeley. The Yellowjackets got an early goal from Alan Rubio off an assist from Oliver Adams. The Highlanders tied it up shortly thereafter on a goal from Aiden Woolwine. Sullivan said he was excited to get out of Berkeley with a point.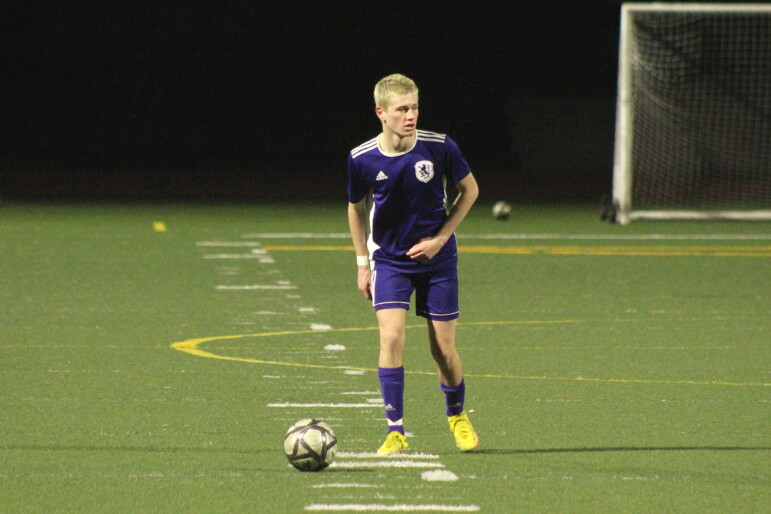 "Friday was huge for us," he said. "The first time we've gotten anything out of a Berkeley game in seven seasons. To get a point was huge."
Sullivan said he needed his team to have a "goldfish memory" entering its next match, on Feb. 1 at Bishop O'Dowd.
"Their heads are right," Sullivan said. "I trust the team as a whole and trust them to get their heads straight and be ready."
Photos by Damin Esper