Piedmont High School's boys basketball team broke a two game losing streak on Jan. 23, running away from host El Cerrito for a 65-41 victory in a nonleague game. The Highlanders are now 13-6 on the season.
The win came after consecutive losses in West Alameda County Conference play. On Jan. 18, Piedmont fell at Bishop O'Dowd, 69-49. Two days later, the Highlanders lost at Berkeley, 58-54.
A.J. Harris led Piedmont at El Cerrito with 34 points. Brit Burden added 15.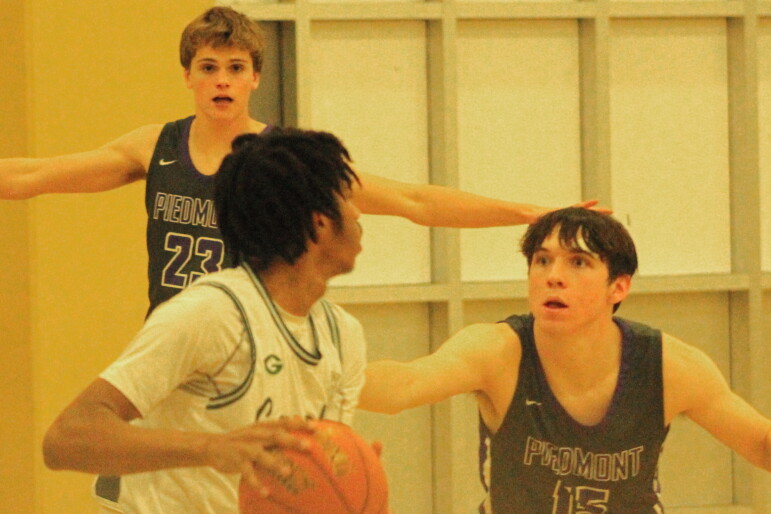 "It was nice to get one tonight, obviously," Highlanders coach Ben Spencer said. "Not the prettiest game. Guys I thought were locked in. Some of the energy was there which we had lost a couple of games ago. I told the guys they just got to come out, play hard, battle every possession."
The game was close for a little over a half. The Gauchos (8-12) cut the lead to 28-22 early in the third quarter. Piedmont then went on a monster run, outscoring El Cerrito 31-7 deep into the fourth quarter.
"We got out and started running, we got out and started making layups, we got out and started passing the ball and stopped turning it over," Spencer said. "We started to go inside. It seems we stopped playing scared there. Guys started making shots and our defense continued to be our backbone this year."
It was a foulfest of a game, with the teams combining for 46 fouls. Plus, neither seemed to be able to take care of the ball – Piedmont had 22 turnovers and El Cerrito 23.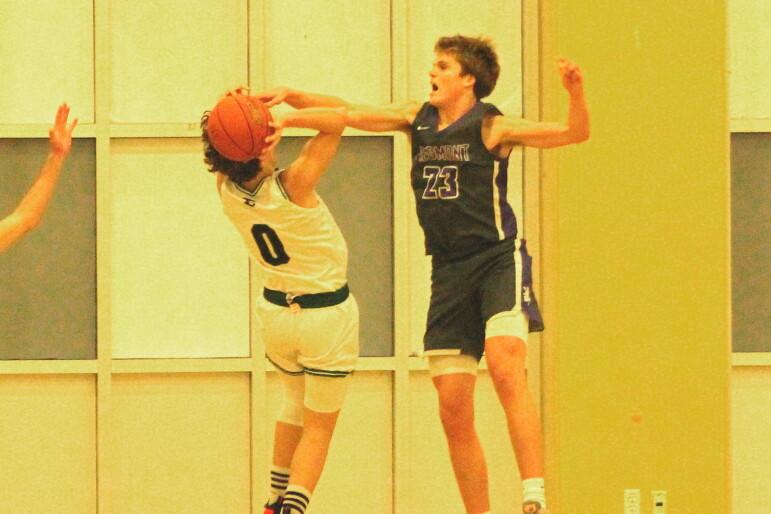 But the Highlander defense was indeed strong all night. No Gaucho scored in double-figures, Damoni Boughton led El Cerrito with eight.
On Jan. 20, Piedmont fell behind host Berkeley by 20 points, then rallied to tie the score before falling at the end. Harris had 25 points and Ravi Silverberg added 15. Burden finished with 10. Samir O'Brien led the Yellowjackets with 23 points, while Ollie Miller scored 21.
"It wasn't that we played bad defense," Spencer said. "I rewatched the film and of their 15 shots they made in the first half, 12 of them were really tough and really contested. They just were on fire and couldn't miss. So we blitzed them in the second half and tried to get the ball out of (Miller's) hands. And we chipped away slowly. That's what you have to do if you're a defensive team. We can't get all the points back in one offensive possession. I said if we could get it under 12 going into the fourth, we'll be OK."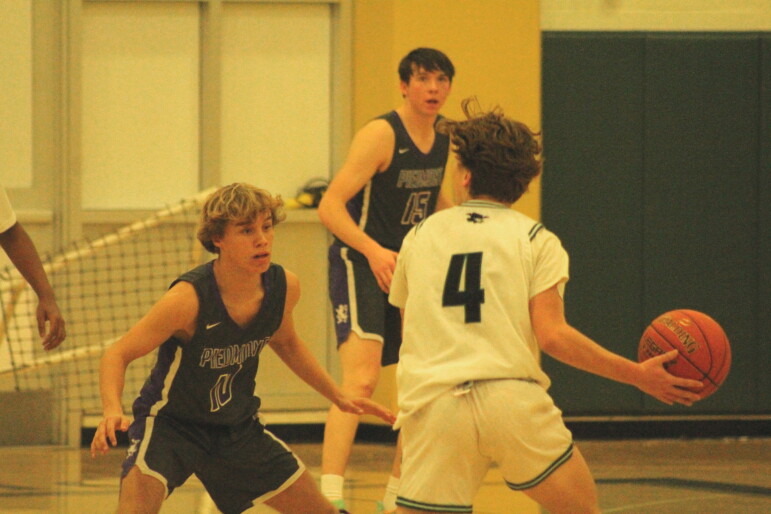 It was 47-39 Berkeley at the start of the final period. Spencer said his team had a couple of possessions after tying the score with a chance to go up, but just "couldn't capitalize."
"It was a gutty performance, a resilient performance," he said. "I'm proud of how they responded after getting down pretty big early."
Bishop O'Dowd jumped out on Piedmont on Jan. 18, taking a 15-9 lead after one quarter and 28-19 at halftime. The Dragons then pulled away for the win.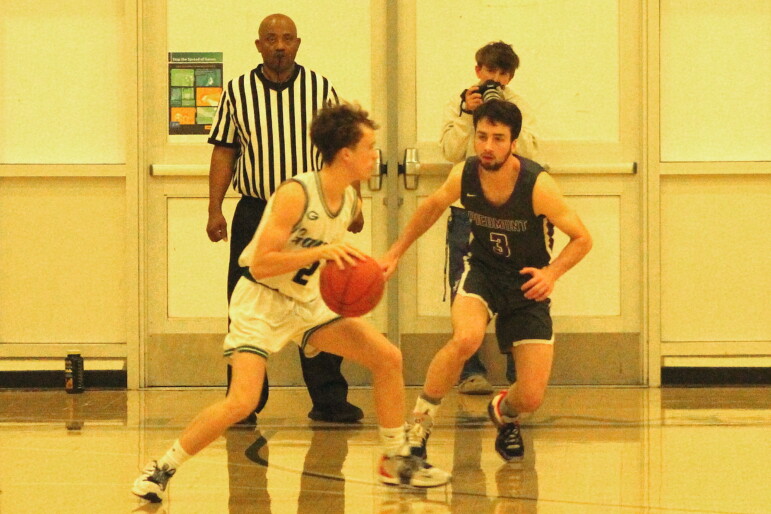 Harris was held to four points in the first half after getting in foul trouble, and finished with 16. Silverberg scored 10 points, but Burden was limited to three.
Miles Burrows led Bishop O'Dowd with 18 points. Miles Dixon had 13.
The Highlanders next host San Leandro on Jan. 25.
Photos by Damin Esper