The Sundance Film Festival returns to a more "normal" – if that word applies anymore – in-person experience in Utah this year. While it's welcome news to many, some might feel like they're being left out in the cold. (It does get chilly there.)
But fans who don't have the means or time to book it to the snowy, star-studded locale can catch a few titles that will stream between Jan. 24 and Jan. 29.
Of the premieres and buzzy titles, a few Bay Area-related features will be made available.
This week, we take a look at five of highest-profile world premieres with local interest.
Perhaps the most popular of the flicks will be award-winning Oakland documentary-maker Peter Nicks' vérité, fly-on-the-wall look at of one of the Bay Area's most beloved figures, Golden State Warriors' point guard Stephen Curry.
Nicks, director behind the superb Oakland-based trilogy "The Waiting Room," "The Force," and "Homeroom," joins forces with producer Ryan Coogler for "Stephen Curry: Underrated." The movie explores what makes him an underdog, an inspiration, and person whose commitment to the game has helped him lead his team to four NBA championships. Too bad, the Apple TV+ release is not being made available online. 
The city of Fremont gains some cinematic and Sundance cred with Iranian-born filmmaker Babak Jalali. His buzzy fourth feature, "Fremont," thrusts the East Bay city into the limelight. The B&W feature (some call it a standout) is part of the festival's NEXT program, a category delivering edgier, often scrappier titles than mainstream options. One of the most original features in the lineup, it's about Donya (Anaita Wali Zada), an Afghan translator living in Fremont who lands a game-changing job writing messages at a Chinese fortune cookie factory. Jeremy Allen White, star of FX's tremendous "The Bear," is featured. It will be made available online.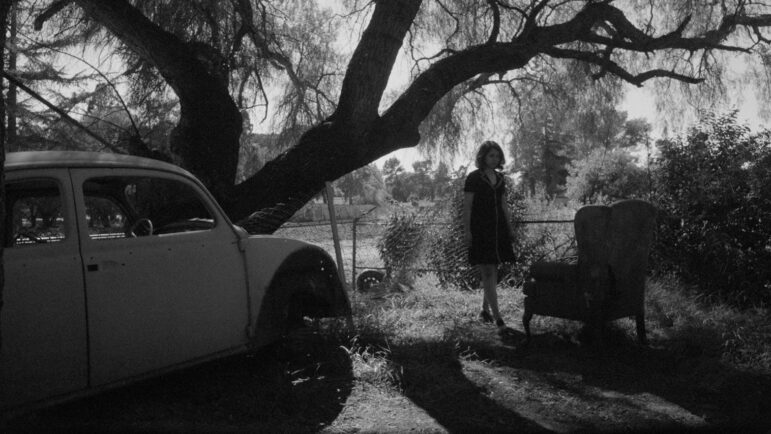 Cinematic adaptations of the work of graphic novelists with Bay Area ties isn't a novelty at Sundance. Oakland-based pioneer Daniel Clowes saw his "Wilson" get turned into a film with Woody Harrelson and Laura Dern at its 2017 world premiere. Now it's Adrian Tomine's turn with Randall Park's (making his directorial debut) adaptation of the Sacramento-born cartoonist's 2007 publication "Shortcomings." Set in Berkeley, it concerns, mostly, three young adults struggling to sort out their lives. It'll be available online. I can't wait to see it; Tomine is one of my favorite novelists.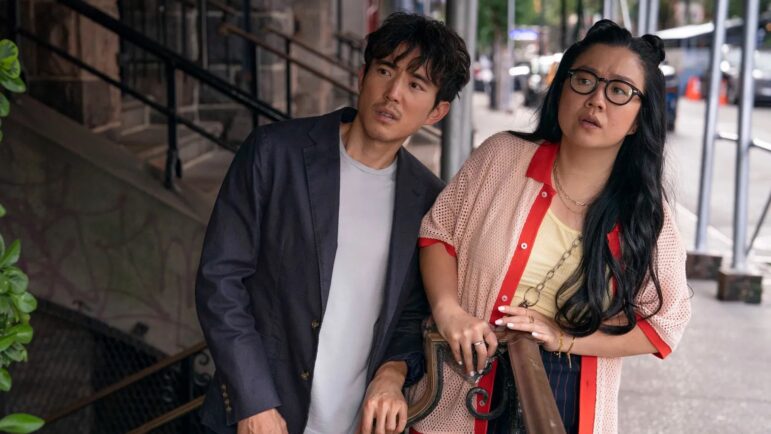 A24, the go-to studio for great indie features, snatched up Savanah Leaf's debut feature "Earth Mama." Lately, the former Olympian and Grammy nominee has been making acclaimed short films. This, her coming-of-age drama, is set in the Bay Area and foretells of great things ahead. It focuses on the everyday reality of Gina (Oakland rapper Tia Nomore), a pregnant single mom trying her hardest to make ends meet in the costly Bay Area. While it's not available online, expect it to become a breakout.
In the highly praised memoir "Fairyland: A Memoir of My Father," author Alysia Abbott recounts with vivid details about how much she loves her renegade father Steve Abbott, whose journey after his wife dies in a car accident leads to the realization that he likes and loves men. It's the subject of a film set in 1970s San Francisco written and directed by Andrew Durham. The cast includes Scoot McNairy, Emilia Jones, Adam Lambert and Maria Bakalova. "Fairyland," however, won't be available to stream.
To purchase Sundance tickets, visit https://festival.sundance.org/.