Dacher Keltner: Awe | Jan. 14 and Jan. 23
Keltner is a professor of psychology at UC Berkeley and the faculty director of UC Berkeley's Greater Good Science Center. In January the voluble Keltner whose expertise is researching human emotions especially relating to compassion and awe, will be spreading the latest scientific and good news about awe all around the Bay Area.
Among the many events, Awe: The New Science of Everyday Wonder and How It Can Transform Your Life, is a conversation with Rebecca Solnit at Book Passage's Corte Madera Store on Jan. 14. The science of awe and its impact on our brains, bodies, history, and cultures are the subjects of a discussion with Michael Pollan (This Is Your Mind on Plants) at an event co-presented Jan. 23 by Booksmith, Berkeley Arts & Letters, and GGSC at First Presbyterian Church in Berkeley. Visit bookstore and host organization websites for tickets and more information.
Book Passage in Corte Madera | Jan. 14 at 4:00 pm | bookpassage.com || First Presbyterian Church, 2407 Dana Street, Berkeley | Jan. 23 at 7:00 pm | www.berkeleyarts.org/
---
Abolition: A Multigenerational Perspective | Jan. 22
OMCA'a Sunday afternoon event on Jan. 22 in the James Moore Theater is part of the museum's latest special exhibition, Angela Davis: Seize the Time. The exhibit centers on Davis as a spokesperson and icon of American Black resistance and empowered feminism. The conversation brings together a truly remarkable panel: activist, scholar, and author Angela Davis, former Oakland Youth Poet Laureate and author of Nightcrawling, Leila Mottley (if you've not read the book, do), and National Movement Building Director from the Black Organizing Project (B.O.P.), Jessica Black. The three heavy-hitters will speak on abolition in ways critical to understanding our past, present, and future. Additionally, the event includes spoken word presentation by director, playwright, arts educator and Oakland Poet Laureate Ayodele Nzinga, PhD, and a dance and music performance by Destiny Junior Company. Visit the OMCA website for (sliding scale) tickets and information.
James Moore Theater at OMCA | 1-3 p.m. | omca.org (buy.acmeticketing.com/events/492/detail/639a27438bd90412136a020c)
---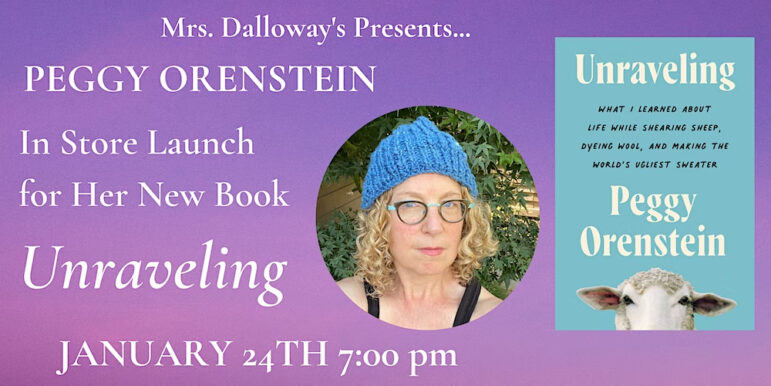 Peggy Orenstein book launch at Mrs. Dalloway's Bookstore | Jan. 24
The much-admired East Bay author's memoir, Unraveling: What I Learned about Life While Shearing Sheep, Dyeing Wool, and Making the World's Ugliest Sweater, tells the story of Orenstein's decision to make a sweater from scratch. Catapulted into stagnation by pandemic lockdowns and buried under stress in 2020 by her father's worsening dementia, the loss of her mother, a daughter departing for college, and more, her knitting hobby met with the energy of a missionary zealot. During the course of sheep-shearing and wool-dyeing and knitting the sorry sweater, Orenstein found herself also confronting her own aging and a society that often ignores or is dismissive of older women. Tangled up in the yarn-making were thoughts on racial justice, women's rights, the climate crisis, technology, sustainability, and more. Orenstein is the New York Times bestselling author of Boys & Sex, Girls & Sex, Don't Call Me Princess, Cinderella Ate My Daughter, Waiting for Daisy, Flux, and Schoolgirls. Her TED Talk has been viewed over 5.7 million times. The event is free but pre-registration is required. Registration ends at 4:30 p.m. on Jan. 24. Early registration (visit the website) is encouraged.
Jan. 24 at 7:00 pm | 2904 College Avenue, Berkeley | MrsDalloways.com | Tickets HERE
---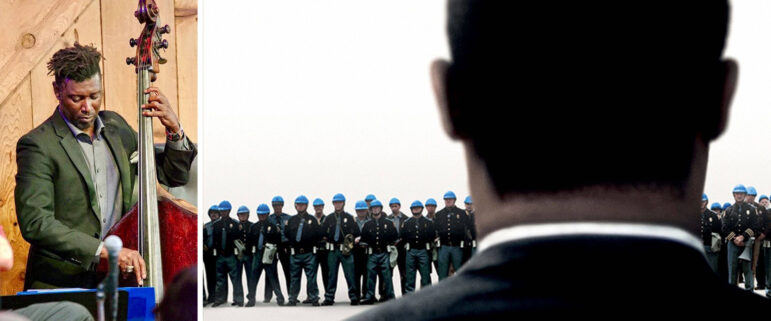 Freight and Salvage screens Selma | Jan. 16
Wondering what to do with your kids on the Martin Luther King Day school holiday? Catch a free screening of Selma at Berkeley's Freight & Salvage. A pre-film talk about music of the civil rights era by Bay Area-based composer/bassist/educator Marcus Shelby begins at noon, followed by the film. Even if you've seen the movie before, the opportunity to revisit the events of 1965, when Dr. Martin Luther King Jr. and his followers marched from Selma to Montgomery — an effort that culminated with President Lyndon Johnson signing the Voting Rights Act of 1965 — is never a misstep. Reservations for the film are required and are limited to four per person, so visit the website soon.
After the screening, consider making a trek to your local public library branch to explore books on the civil rights movement and Black history. Another place to find books authored by Black writers or about Black lives and history is Marcus Books, the oldest black-owned independent bookstore in the country — right here in Oakland.
TheFreight.org | Jan. 16 at noon | marcusbooks.com and oaklandlibrary.org all month
---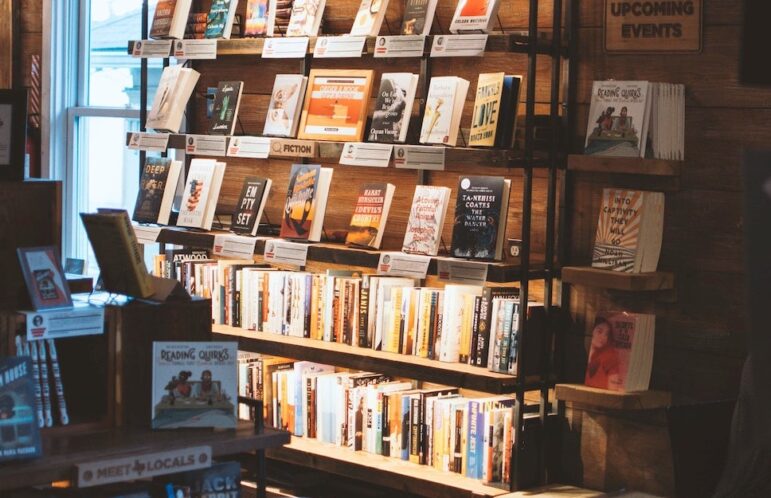 Visit local, independent bookstores for recommended books from 2022 | All month — any month!
After three years of pandemic living, it's possible the return to a more normal lifestyle — aka busy and less bookish– means you didn't have time to keep an eye out for the best books of the past year. The staff at your local bookshop will certainly have ideas, but to get you started, we present a few recommendations.
These books brought joy, tears, escape, and admiration into my world in 2022 and my hope is they do the same for you. The list: the aforementioned Nightcrawling by Leila Mottley, along with Trust by Hernan Diaz, I'm Glad My Mom Died by Jennette McCurdy, How to Raise an Anti-Racist by Dr. Ibram X. Kendi, Solito: A Memoir by Javier Zamora, Less is Lost by Andrew Sean Greer, Tomorrow, and Tomorrow, and Tomorrow by Gabrielle Zevin, The Song of the Cell: An Exploration of Medicine and the New Human by Siddhartha Mukherjee, Comrade Sisters, Women of the Black Panther Party by Ericka Huggins, Happy-Go-Lucky by David Sedaris, and Stay True by Hua Hsu.
And for young readers, I suggest Lafayette-based and prolific writer, chef, and media maven Ying Chang Compestine's two new picture books; Little Red Riding Hood and the Dragon and Dragon Noodle Party, and a new YA chapter book set during the pandemic, Morning Sun in Wuhan, that includes 10 original recipes.
Visit store websites for hours and information | Visit yingc.com for Compestine's books