If you, like us, have been playing around with OpenAI's ChatGPT and DALL-E and/or the AI art generators Stable Diffusion and MidJourney recently, you've probably been alternately amazed and alarmed by how good artificial intelligence applications have become. But sometimes the end result is a little off, if not downright creepy, like the photo above. (If you're new to AI, here's some background from a recent Vox article to get you up to speed.)
Just for fun, we tried ChatGPT out on one of our most popular features: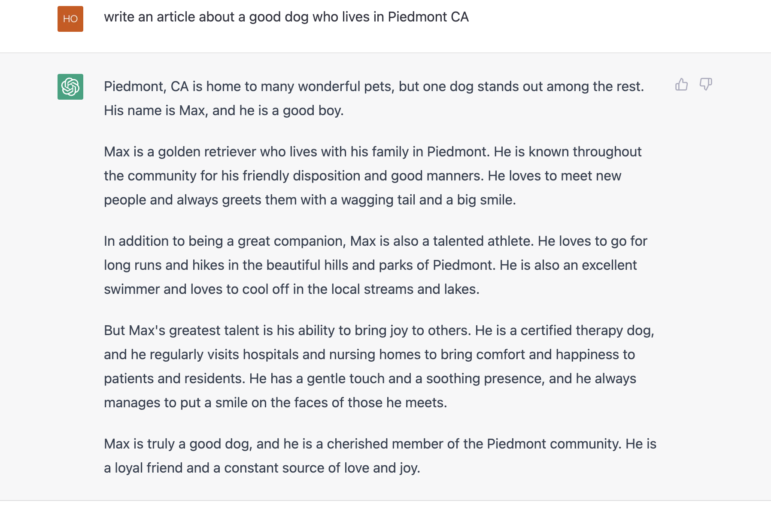 While the chatbot can spit out grammatically correct, typo-free copy, it appears the human editors and reporters at the Exedra will keep their jobs… for now.
(More: The San Francisco Chronicle also asked chatGPT to write a story about San Francisco. See what it spit out.)