We last reported on COVID cases in Piedmont on Oct. 11 when it appeared the virus had settled into a low-level nuisance for the fall. But recent post-Thanksgiving reports of sick kids had us take another look, and it appears Piedmont is seeing a significant uptick in cases right now, mirroring what county health officials have been reporting.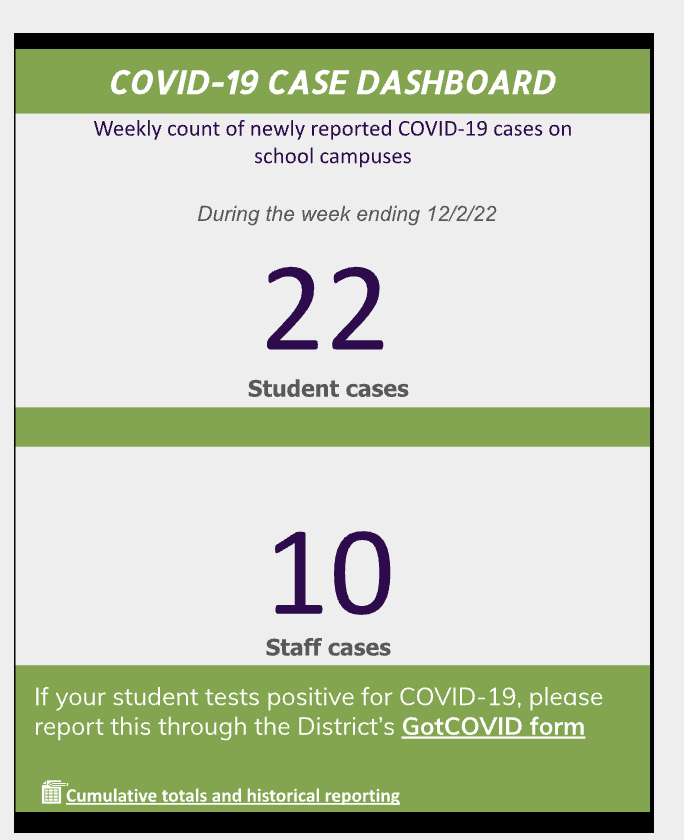 As we noted in October, with the dramatic fall-off of PCR testing (Curative's Piedmont testing location closed on Dec. 2) and problems with the Alameda County COVID dashboard, tracking COVID cases in our local schools remains the most reliable indicator of how COVID is spreading (or not) in our community.
On Tuesday, the San Francisco Chronicle reported that COVID levels in Bay Area wastewater are spiking:
Viral levels from wastewater samples collected at San Francisco's Oceanside sewer nearly quadrupled between Oct. 30 and Nov. 28, and the city's Southeast plant shows a 149% rise in viral material between Oct. 26 and Nov. 28. Samples from the Alameda and Central Contra Costa county sewer sheds show similar spikes, with a near-vertical rise on the graph between Nov. 1 and Dec. 1.

"We have seen case rates increase pretty significantly. This is confirmed when we look at our wastewater surveillance," said Dr. Mark Ghaly, secretary of the California Health & Human Services Agency, during a separate Tuesday briefing. "The trends we are seeing now that show increases — sharp increases — will continue."
The Chronicle reported on Dec. 1 that COVID-19 hospitalizations in the Bay Area are up 87% since October, reflecting a nationwide trend since the Thanksgiving weekend. The overall seven-day average of new daily admissions in the U.S. for all age groups is up 18% from a week ago, according to numbers updated overnight by the CDC.