Bay Area stages are home to a variety of holiday productions in 2022, with everything from comedy to drama to classics, musicals and edgy cabaret. Some presenters are observing COVID-related restrictions (mask-wearing, vaccination card checks) for everyone's health and safety, so check websites below before purchasing tickets to ensure you know the protocol.
In chronological order, here are some of this year's holiday happenings across the region:
ACT's A Christmas Carol: American Conservatory Theater once again stages the classic play, an adaptation by Paul Walsh and Carey Perloff, with James Carpenter and Anthony Fusco alternating as Scrooge; Dan Hiatt as the Ghost of Jacob Marley; Jomar Tagatac and Sarita Ocón as Bob and Anne Cratchit; Brian Herndon and Sharon Lockwood as Mr. and Mrs. Fezziwig; B Noel Thomas as the Ghost of Christmas Past; and Catherine Castellanos as the Ghost of Christmas Present.
Dec. 1-24, $25-$130, Toni Rembe Theater, 415 Geary St., S.F., act-sf.org
---
Christmas in Oz: Coastal Repertory Theatre stages the holiday-themed Broadway-style musical for the family, filled with song, dance and special effects.
Dec. 1-17, $29-$42, 1167 Main St., Half Moon Bay, coastalrep.com 
---
Elf the Musical: Hillbarn Theatre presents the stage musical composed by Tony Award nominees Matthew Sklar ("The Wedding Singer") and Chad Beguelin ("Disney's Aladdin on Broadway"), with a book by Tony winners Thomas Meehan ("Annie") and Bob Martin ("The Drowsy Chaperone") based on the modern movie classic starring Will Ferrell.
Dec. 1-18, $32-$60, 1285 E. Hillsdale Blvd., Foster City, hillbarntheatre.org
---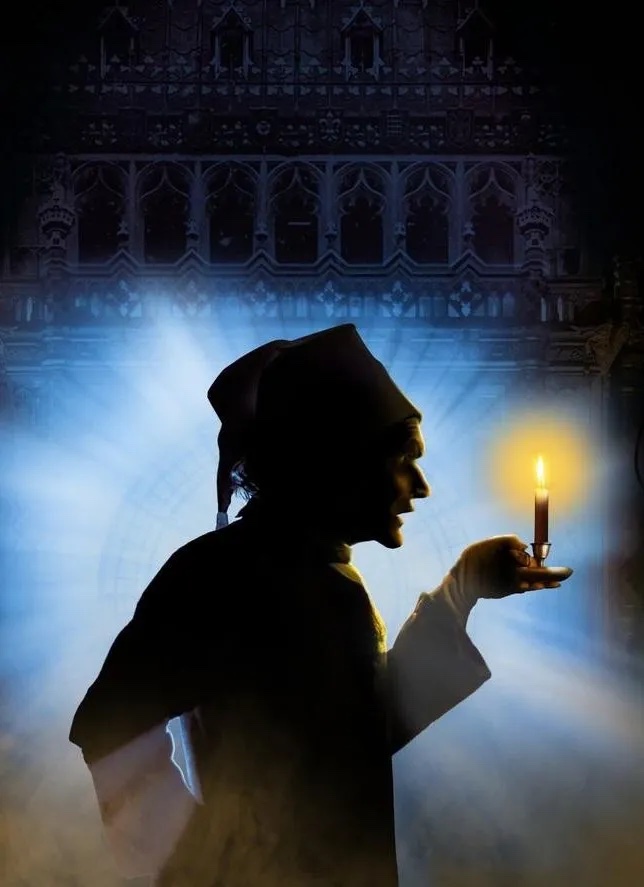 Silicon Valley Shakespeare's A Christmas Carol: The troupe's inaugural production of Charles Dickens' classic, adapted by the late Richard Orlando (Northside Theatre Company founder) doesn't shy away from the fact that the tale is "a ghost story set in a world of darkness."
The company describes the performance as "an immersive and walking production" and, for those inclined, invites audience members to attend in period costume.
Dec. 2-Dec. 18, $30-$60, History Park, 635 Phelan Ave., San Jose, svshakespeare.org
---
Theatresports: BATS Improv, a professional theater dedicated to the art of improvisation, celebrates the holidays in presentations including seasonally themed competitions.
Dec. 2-31, $5-$50, Bayfront Theater, Building B, Fort Mason, 2 Marina Blvd., S.F., improv.org/shows/
---
Cinderella-A Fairy Tale: The show, a "holiday spectacle" adaptation of the Brothers Grimm story by Sally Cookson and Adam Peck, is directed by Sequoia Schirmer.
Dec. 3- 18, $25-$40, Town Hall Theatre Co., 3535 School St., Lafayette, townhalltheatre.com 
---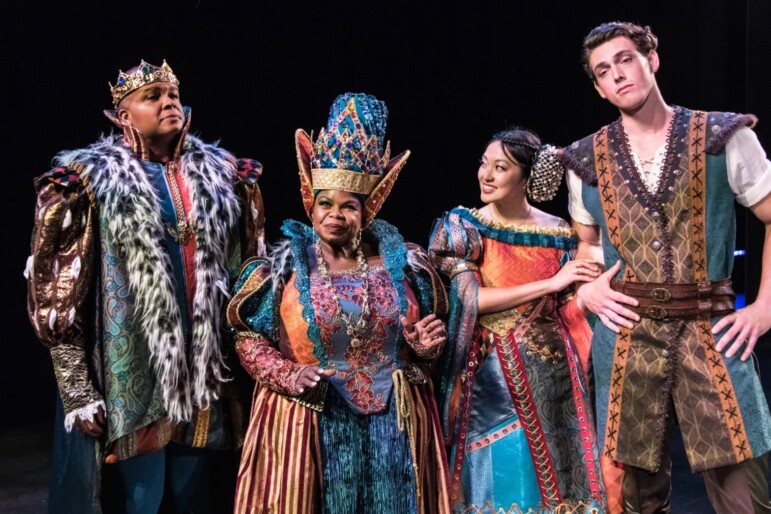 Sleeping Beauty Holiday Panto: Starring a crop of veteran Bay Area thespians, the wild musical reimagining of the fairy tale is set in the kingdom of Pantoland, a mythical realm bearing a notable resemblance to modern San Francisco.
Dec. 3-30, $20-$40, Presidio Theatre, 99 Moraga Ave., Presidio of San Francisco, PresidioTheatre.org
---
African-American Shakespeare Company's Cinderella:  For its 20th anniversary presentation, the production's new director Devin Cunningham has focused on stressing "elements of Black culture with new choreography." 
Dec. 4-18, $30-$75, Marines' Memorial Theatre, 609 Sutter St., S.F, cityboxoffice.com
---
Center Rep's A Christmas Carol: Center Repertory Company stages its popular version of the holiday classic featuring Michael Ray Wisely as Ebenezer Scrooge.
Dec. 8-22, $17-$43, Lesher Center, 1601 Civic Drive, Walnut Creek, CenterREP.org 
---
Killing My Lobster Presents: A Very Special Holiday Special: The show is billed as "the eggnog of sketch comedy: sweet, old-timey, and better with booze."
Dec. 8-17, $16-$40, PianoFight Oakland, 1540 Broadway, Oakland, pianofight.com
---
Alice! A Holiday Circus Spectacular: Circus Center's production is an "interactive performance event" with aerialists, acrobatics, dancers, drag artists, clowns and more.
Dec. 9-11, $15-$40, 755 Frederick St., S.F., circuscenter.org
---
A Child's Christmas in Wales: The show is a telling of unexpected delights of Christmas from the view of a youngster, brought to life in a new adaptation by Jonathan Rhys Williams, inspired by traditions of his own Welsh upbringing.
Dec. 9-24, $15-$45, Tabard Theatre, 29 N. San Pedro St., Ste. 200, San Jose, tabardtheatre.org
---
California Revels: This year's production, called "The Butterfly Lovers of Gold Mountain," celebrates the winter solstice and follows the journey of a young Chinese opera singer from China to Gold Rush-era California.
Dec. 9-11 and Dec. 16-18, $15-$75, First Congregational Church, 2501 Harrison St., Oakland, californiarevels.org 
---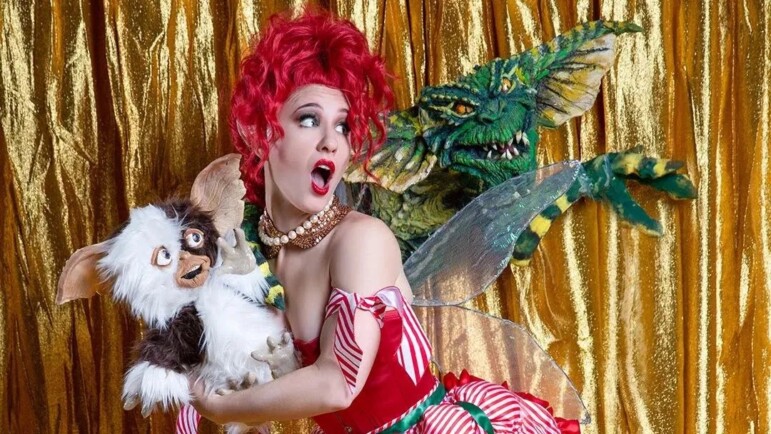 A Very Merry Christmas Cabaret: Kat Robichaud and her band's variety "holiday extravaganza" offers drag darlings, aerialists, burlesque babes, elves and more. 
Dec. 9-10, Dec. 15-16, Dec. 22-23, $25-450, Alcazar Theatre, 650 Geary St., S.F., www.krmisfitcabaret.com 
---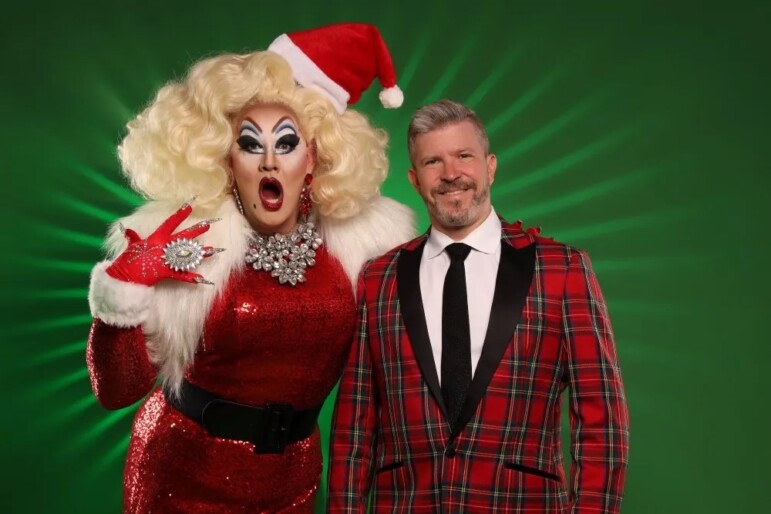 Holiday Gaiety: Conductor Edwin Outwater and drag star Peaches Christ cohost the adult-themed holiday variety show featuring the San Francisco Symphony, the San Francisco Gay Men's Chorus, drag artists Monet X-Change and Sister Roma, vocalist Jimmie Herrod, mezzo-soprano and aerialist Nikola Printz, comedian Marga Gomez and dancers Stacey Stokes and Jocquese Whitfield. 7:30 p.m.
Dec. 15, $45-$225, Davies Hall, 201 Van Ness Ave., S.F., sfsymphony.org
---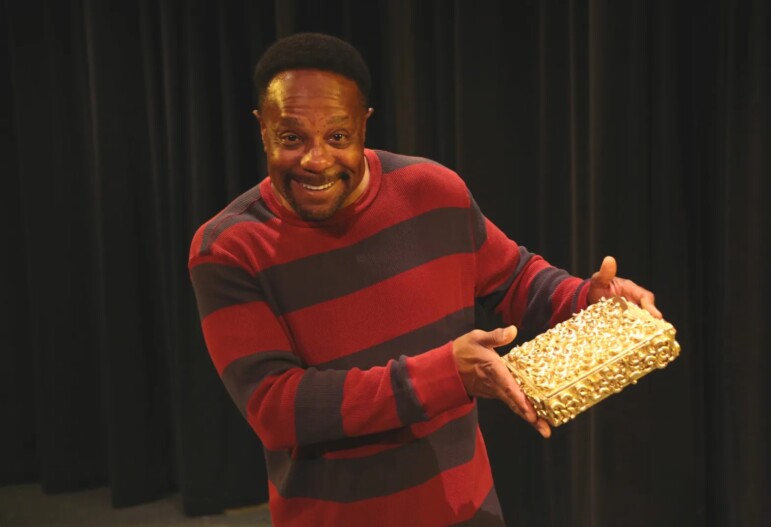 The Jewelry Box: In his solo holiday show, storyteller Brian Copeland describes how, as a youngster in the 1970s, he headed to the "mean streets" of Oakland to buy his mother a Christmas present.
Dec. 16-17, $25-$100, Marsh, 1062 Valencia St., S.F., themarsh.org
---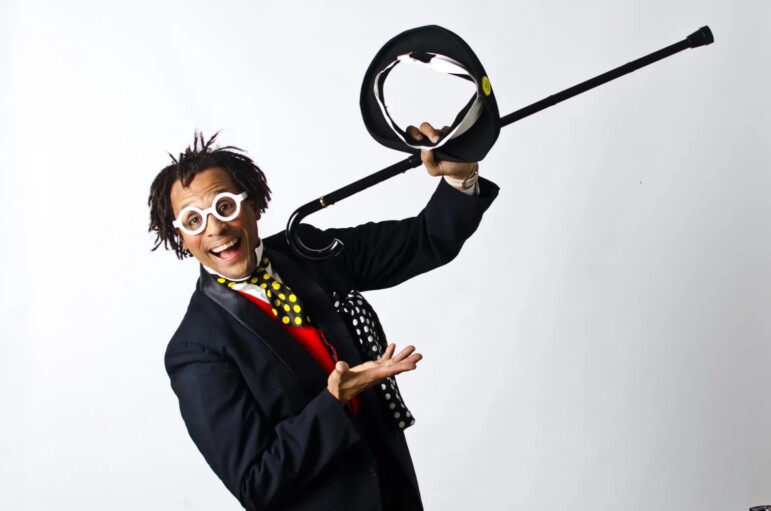 Fool La La: Holiday Gift!: Unique Derique, the Bay Area's favorite "Clown Prince of Fools," appears in his interactive circus-inspired show for families, especially little ones.
Dec. 21-30, $15-$100, Marsh, 2120 Allston Way, Berkeley, themarsh.org 
---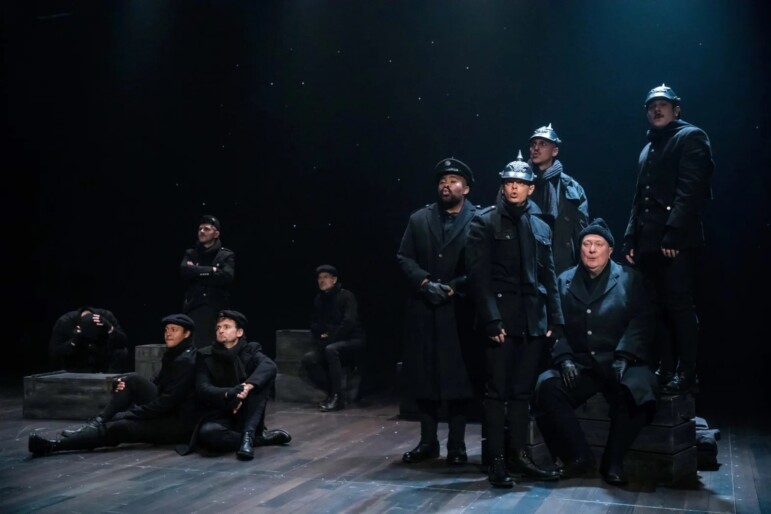 All Is Calm: The Christmas Truce of 1914: The uplifting show created by Theater Latté Da relives an astounding moment in history along the Western Front in 1914, when Allied and German soldiers laid down their arms to celebrate Christmas together. 7:30 p.m.
Dec. 22, $20-$110, Bankhead Theater, 2400 First St., Livermore, livermorearts.org/events/ 
---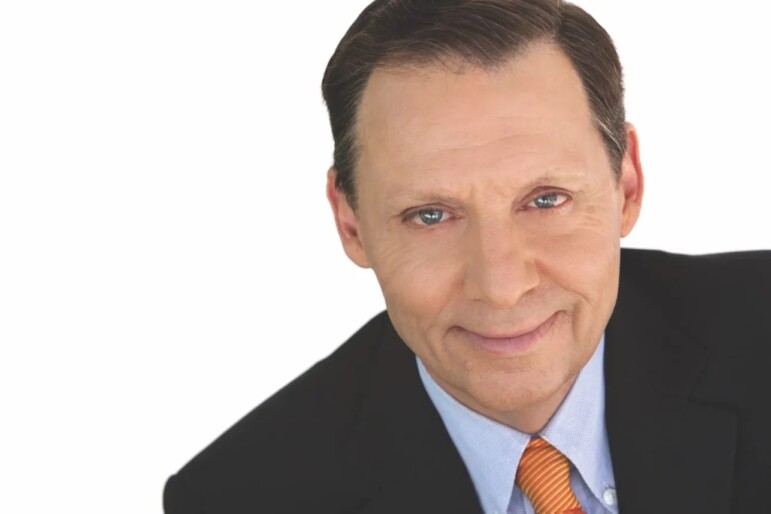 Kung Pao Kosher Comedy: The 30th annual event — Jewish comedians doing stand-up in a pop-up Chinese restaurant in a temple on Christmas — features Mark Schiff, Cathy Ladman, Orion Levine and the Geduldig Sisters (Kung Pao creator Lisa and her 91-year-young mom Arline, joining on video from Florida); the show also streams.
Dec. 23-25, $30-$100, Congregation Sherith Israel, 2266 California St., S.F., koshercomedy.com