It's been so long since the city of Piedmont has built any new facilities in town, that staff had to turn to YouTube to figure out how to organize a groundbreaking ceremony, City Manager Sara Lillevand said jokingly in her remarks at Saturday's ceremonial event for the new community aquatics center. She was speaking to a crowd of around one hundred pool supporters and donors who showed up in the Magnolia Ave. parking lot for a last look at the old pool and to mark the official beginning of the long-awaited construction project.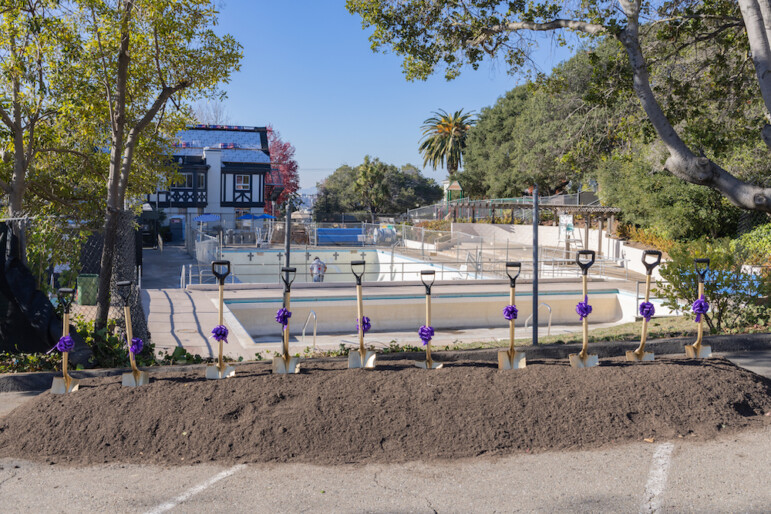 Current and past city officials and community leaders from the Piedmont Recreational Facilities Organization (PRFO), Piedmont Beautification Foundation (PBF), Piedmont Scouting, and more were on hand to deliver remarks, with several noting that the quest to build a new pool extended back 10 year or more, under different city leadership and circumstances. Students from the Piedmont swim team and PHS water polo teams were present to show support for the new facility — the teams have not had a local pool for practice or competitions in years. Swimmer Dana Vollmer, a 5-time Olympic gold-medal winner, lent star power to the event.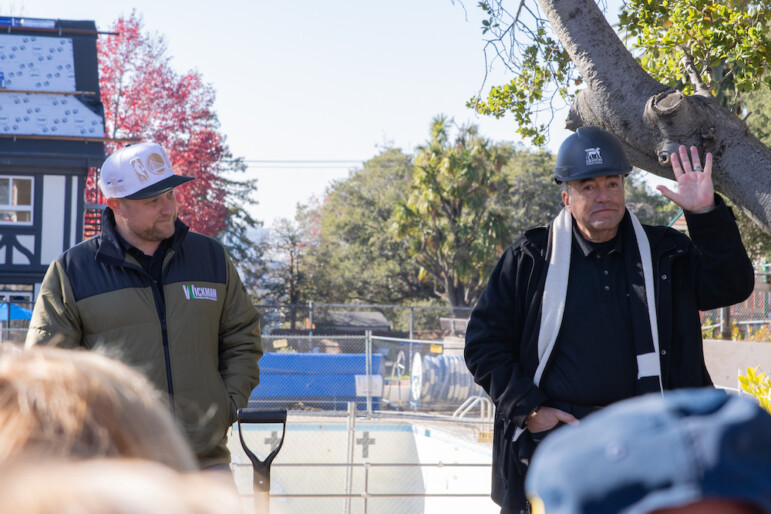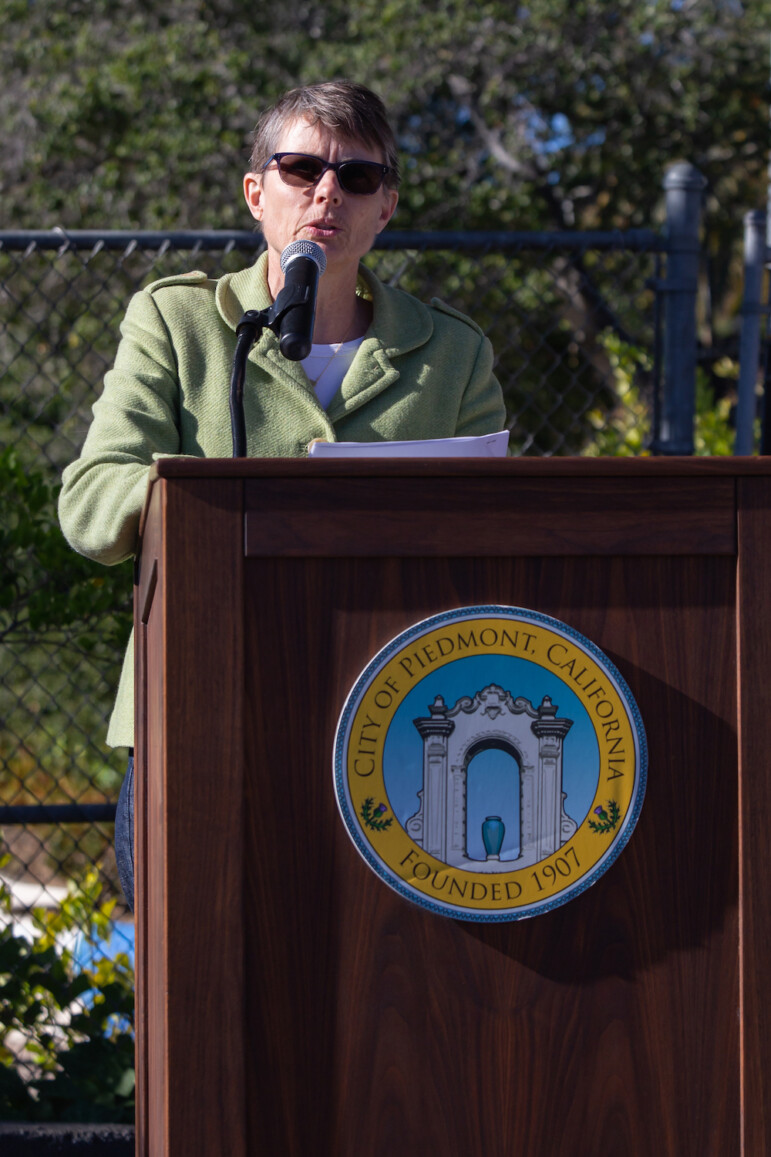 The aging facility, which was over 50 years old and leaking water, was closed in March 2020 due to the pandemic and never reopened.
In November 2020, voters passed Measure UU that authorized the city of Piedmont to issue up to $19,500,000 in general obligation bonds to finance the costs of building a new pool.
In October 2021, ELS Architecture and Urban Design was awarded the contract to provide design services for the new facility, and the city council approved a plan for an all-electric pool in January 2022. But rising construction costs due to inflation this year forced the city to partner with the nonprofit PRFO to raise an additional $2 million needed to construct the pool as designed. So far, PRFO says it has raised approximately $1 million of that amount.
On Dec. 5, the City Council awarded a $21.7 million contract to SF-based Wickman Development and Construction, to build the pool. Construction is expected to begin on the project in early 2023.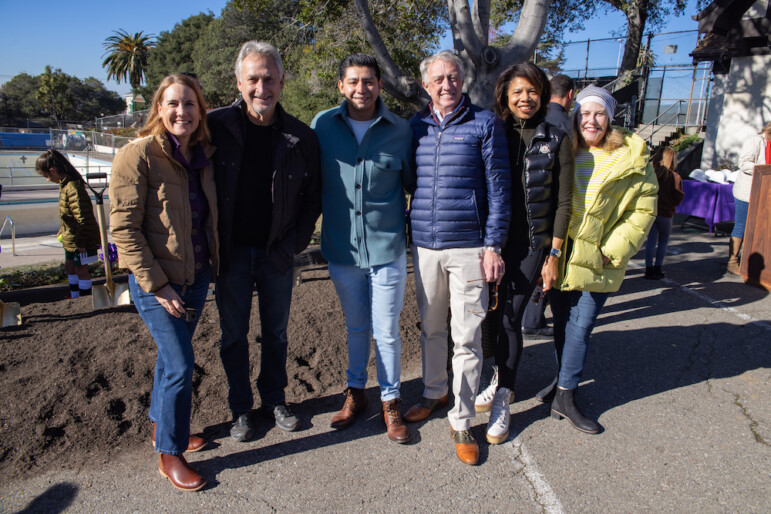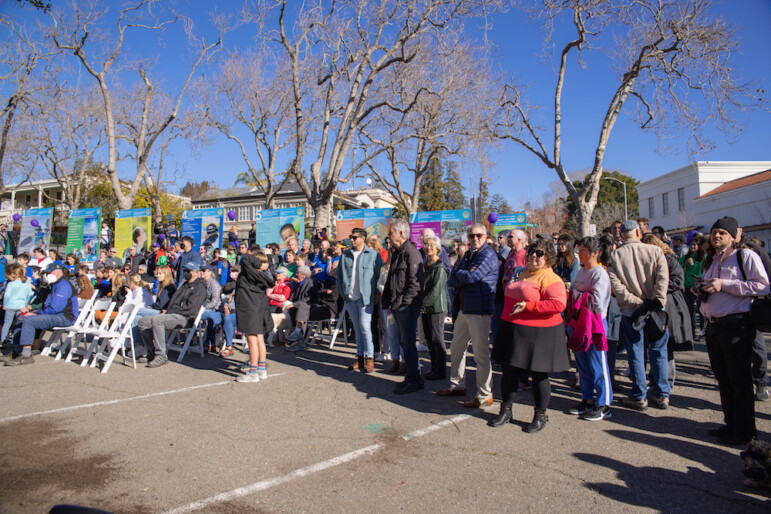 Photos from the event courtesy of Tracie/Picture Happy Photos
(Disclosure: Several Exedra editors are donors to the community pool project.)