Piedmont High School's girls basketball team improved to 4-0 on December 8 when it steamrolled Damonte Ranch-Reno 76-4 in the opening round of the Paris Twins Classic at Binks Gymnasium.
The Highlanders have now beaten four teams – all from Nevada – by a combined score of 271-62. Whether Piedmont would be eligible for a Nevada state championship remains to be seen.
But the Highlanders' schedule will get tougher immediately. They face Cardinal Newman-Santa Rosa in the semifinals on December 9. The Cardinals defeated St. Ignatius-San Francisco 65-47 in the first round. The winner of that game likely faces longtime state power Archbishop Mitty-San Jose in the championship game on December 10.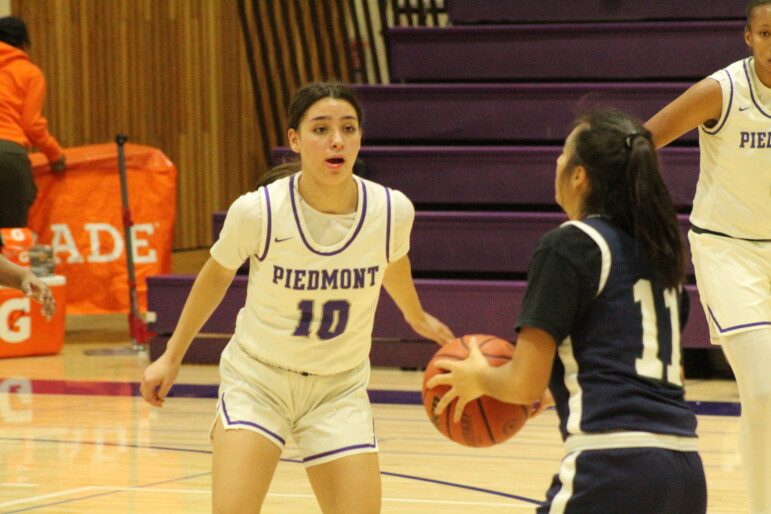 Piedmont had very little trouble with Damonte Ranch, scoring, the first 52 points of the game before allowing a free throw with three minutes, 24 seconds to go in the first half. Nisa Rodriguez made a 3-pointer in the fourth quarter for the Mustangs' only basket.
Trinity Zamora scored 25 points, while Eva Levingston added 16 points and nine rebounds. The clock was running the entire second half.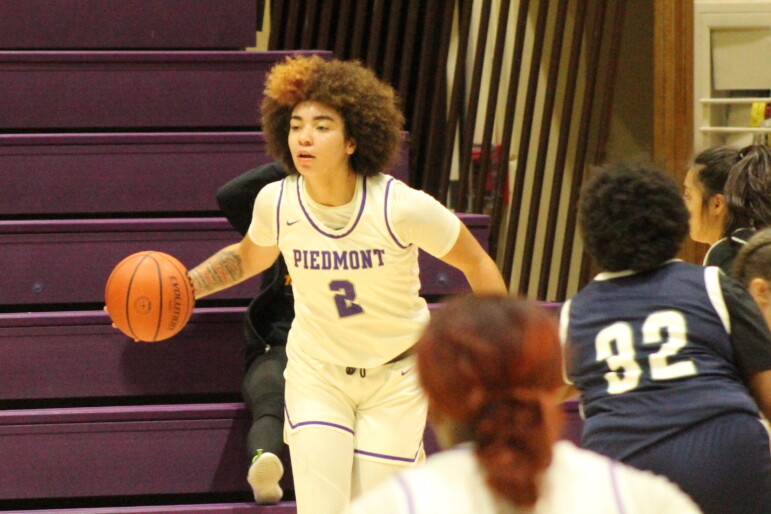 Levingston is a senior transfer from Alameda who had to sit out last season due to transfer rules. She practiced with the Highlanders all year and has made a smooth transition into a star-studded lineup that already featured Zamora and Natalia Martinez.
"Last year, I was Coach E," Levingston said. "And I learned a lot."
Levingston is a 6-foot senior and can play both outside and inside. She scored all of her 16 points in the first half against Damonte Ranch, making eight of nine shots in the half.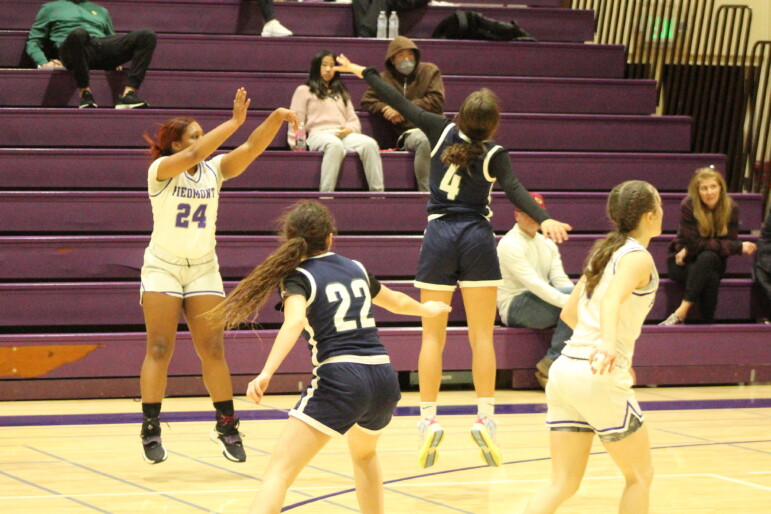 "Being more of an offensive player, I think I'm doing well," she said. "I struggled with that my first two years (in high school). I would say both (being aggressive and skills). My confidence level is higher, skills have gotten better. Obviously, I have an amazing coach (in Bryan Gardere), so that helped, too."
Levingston is working on extending her shooting range.
"I'm more comfortable in mid-range and I'm trying to get to 3-point," she said.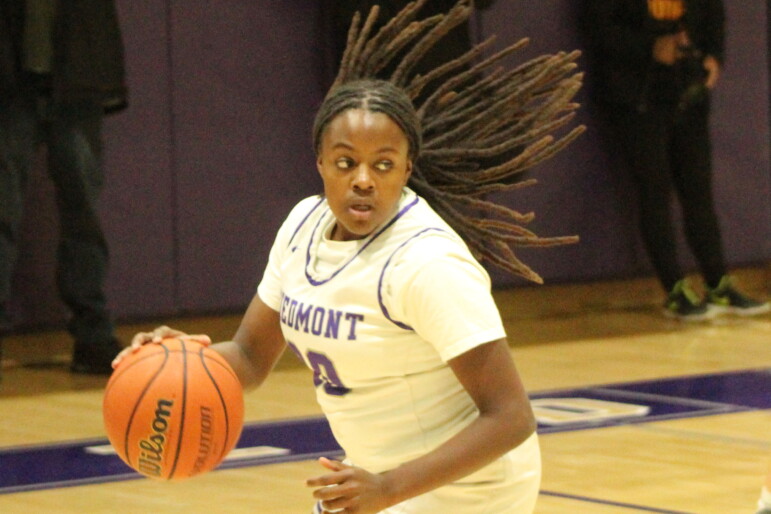 Levingston said she is looking forward to the schedule getting tougher.
"I feel for us, if we bring the energy, we're going to play good," she said. "Those games are always fun."
Photos by Damin Esper