The Piedmont High School girls soccer team finished up 2022 with back-to-back 5-0 wins. The latter came at Witter Field on December 21 when the Highlanders defeated Arroyo.
Piedmont is now 4-1 on the season. The Highlanders are off until a January 6 match at San Leandro to open West Alameda County Conference Foothill Division play.
The win over the Dons is the fourth in a row for Piedmont after losing to Miramonte to open the season.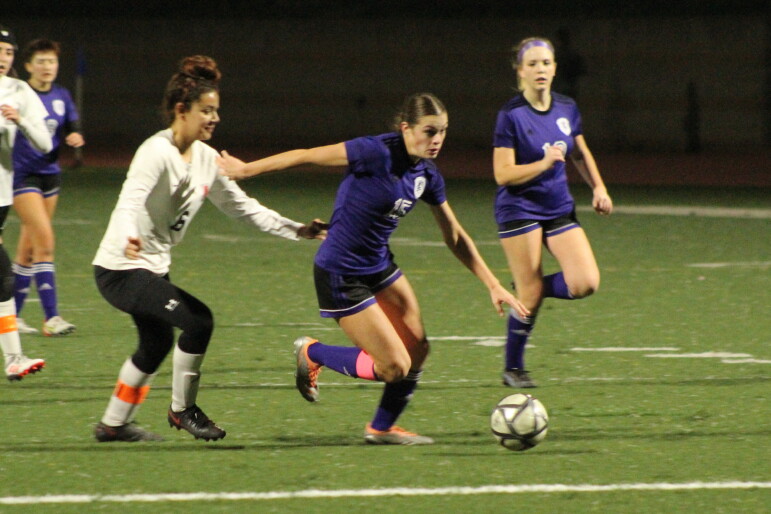 Emily Fitzgerald had two goals to lead the Highlanders against Arroyo. She scored the first goal of the game on a rebound of a shot by Miranda Liu in the 13th minute. That was the only goal of the first half for Piedmont, as Dons goalkeeper Savina Romero made several saves to keep the game close. The Highlanders spent almost the entire night on the Arroyo end of the field.
"I think we were also hitting the ball to her hands a lot," Fitzgerald said. "She did a good job She's a good goalkeeper."
"During halftime we talked about finishing our chances and how close we were. The second half, we were looking more to get it in the back of the net. I think in the first half we were a little more timid to take the shots."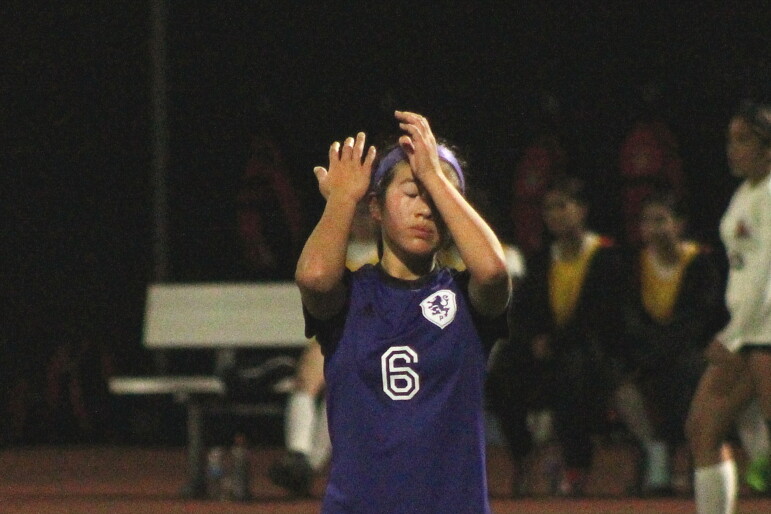 On the first goal, Fitzgerald said, "Miranda hit a cross in and it bounced off the goalkeeper so I just tapped it in. Kind of right place, right time."
Piedmont didn't score again until Audrey Lam converted a penalty kick in the 66th minute. That seemed to open the floodgates as Lam scored again two minutes later off a pass from Cameron Lorin. Fitzgerald scored a second goal four minutes after that, and Lola Biehn added the capper in the 78th minute.
"I think we were on the same page in the second half a little bit more," Lam said. "In the first half, we were rushing a little bit too much. Once we started communicating a little better, we were able to connect passes and put away a few goals."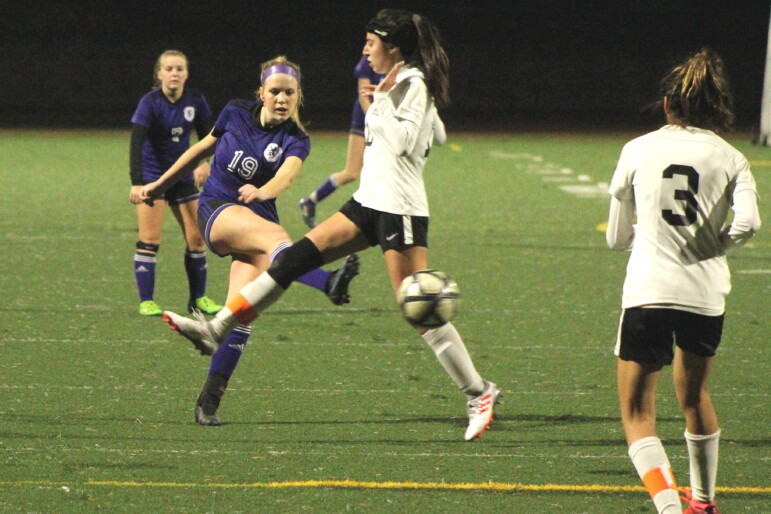 Highlanders coach Dan Chubbock said his team is playing very well and just needs to work a little harder sometimes to convert its chances.
"We need to be a bit more creative, a bit sharper," he said. "I'm very happy with how they're playing. I'm not only happy with how they're playing, I'm happy with how they're training, I'm happy with how well they get on. They're kids I like working with. It's just fun. I enjoy coming to games, I enjoy coming to practice. It doesn't feel like work. It's just enjoyable."
He said his team is very deep, and he was happy to see the Biehn goal.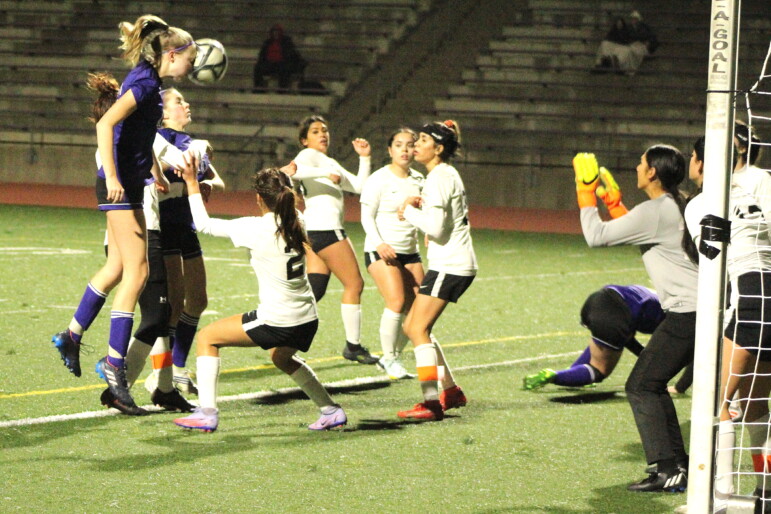 "I think the biggest challenge I've got is trying to keep them all happy throughout the season," Chubbock said. "With a roster of 20 players, only 11 can be on the field at once. Trying to rotate the players and keeping it fresh is important."
On December 16, Piedmont beat Oakland Tech at Witter Field by the same 5-0 score. Lorin had two goals to lead the Highlanders. Lam, Fitzgerald and Liu added one apiece. On December 12, Piedmont beat Alameda, 1-0. The goal came midway through the first half when Lam converted off of an assist by Liu.
"We controlled the game possession-wise," Chubbock said. "They defended very deep. We didn't break them down. We played pretty well. Teams are aware that we have very good attacking players, so they're just sitting very deep and trying to stop us scoring. Which is obviously the game of soccer. We've just got to be a bit more creative, a little bit quicker in that final third."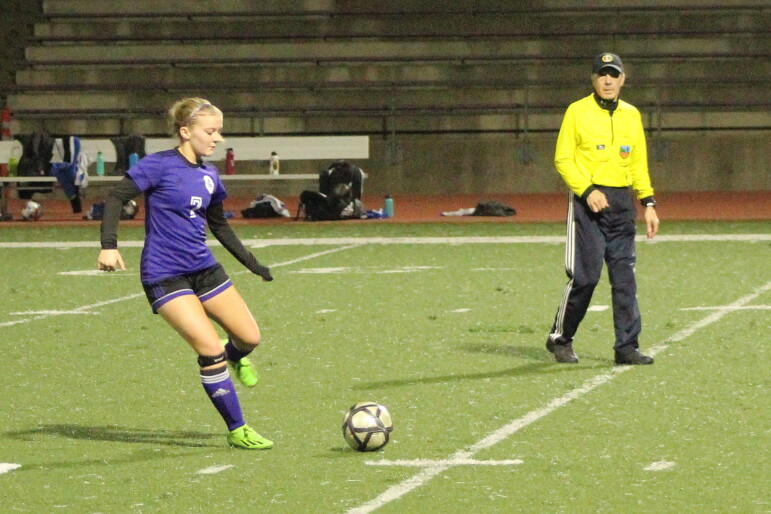 Fitzgerald said the team has high goals for the rest of the season.
"I think this is one of the strongest teams Piedmont soccer has had for a while," she said. "We have the potential to go really far. All of the girls on the team are on the same page, we want to win league, we want to win NCS. We're going to compete the rest of the season and hopefully we get there. I think we have the skills and capabilities to get there."
Photos by Damin Esper