The Piedmont High School girls basketball team had a winning weekend in Reno, taking three games and the championship at the Winter Tipoff tournament.
The Highlanders had little trouble with any of their opposition, allowing a total of just 58 points in three games.
Piedmont opened with a 63-13 win over Spanish Springs-Sparks on December 1. Eva Levingston led the way with 18 points, 16 rebounds and four assists. Natalia Martinez had 16 points, eight rebounds and seven assists. Trinity Zamora had eight points, 12 rebounds and six assists.
The next night, the Highlanders defeated Reno, 65-31. Levingston had 16 points and 12 rebounds. Martinez had 20 points, six rebounds and six assists. Zamora had 12 points and 11 rebounds.
On December 3, Piedmont beat McQueen-Reno, 67-14. The Highlanders shut out the Lancers in the first quarter and ran away with the win. Zamora had 11 rebounds and eight assists. Levingston had 10 rebounds. Martinez had seven rebounds and six assists.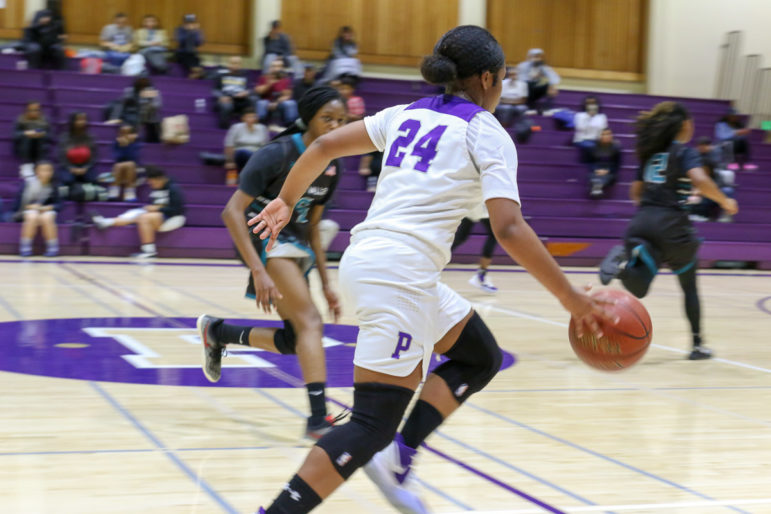 Piedmont next hosts the Paris Twins Classic beginning December 8. The Highlanders will host Damonte Ranch-Reno at 8:30 p.m. Other teams in the tournament are Archbishop Mitty-San Jose, Cardinal Newman-Santa Rosa, St. Ignatius-San Francisco, St. Mary's, Vanden and Grant-Sacramento. The tournament continues December 9 with the finals at 2:30 p.m. on December 10.