The Piedmont High School girls basketball team did more than win its own Paris Twins Classic. Along the way, the Highlanders beat Archbishop Mitty-San Jose in the championship game on Dec. 10, likely the biggest win in program history since winning back-to-back California Interscholastic Federation Division 4 championships in 2004-05.
"I would say yes," Piedmont coach Bryan Gardere said of the 60-56 victory. "Mitty's a great program. (Coach) Sue (Phillips) does a good job. I would always consider it a big win."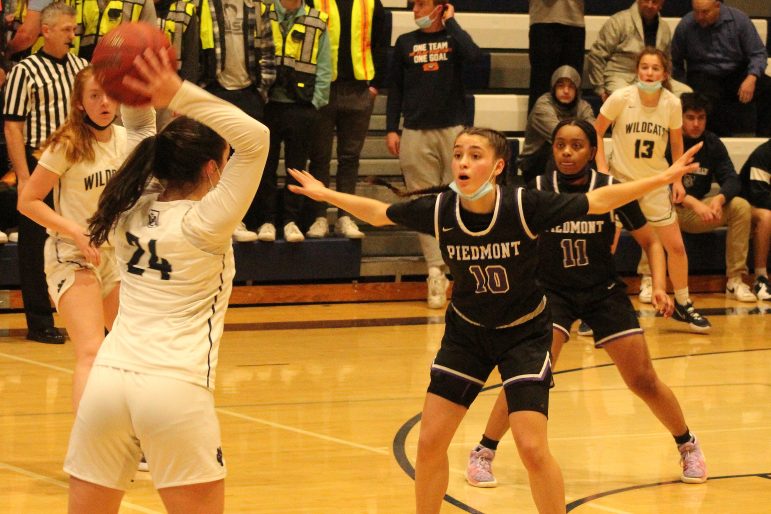 The Monarchs entered the game ranked No. 1 in Northern California, per SportStars Magazine. They are the defending CIF Open Division Northern regional champion and did the same in 2019-20. Archbishop Mitty has won 23 Central Coast Section championships and six CIF titles since Phillips became coach in 1993. The Monarchs 88-38 win over Vanden in the Paris Twins Classic semifinals was her 767th as coach. WNBA all-star Danielle Robinson and Olympic beach volleyball star Kerri Walsh both played for the Monarchs.
They are the gold standard of Bay Area high school basketball.
Gardere said he has gotten over 100 texts of congratulations since the game. SportStars Magazine moved the Highlanders up to the top spot in this week's rankings.
Natalia Martinez led the way with 20 points. Madison Hill added 10, including a huge 3-pointer down the stretch. Perseas Gioukaris had nine points and Trinity Zamora and Eva Levingston each had eight.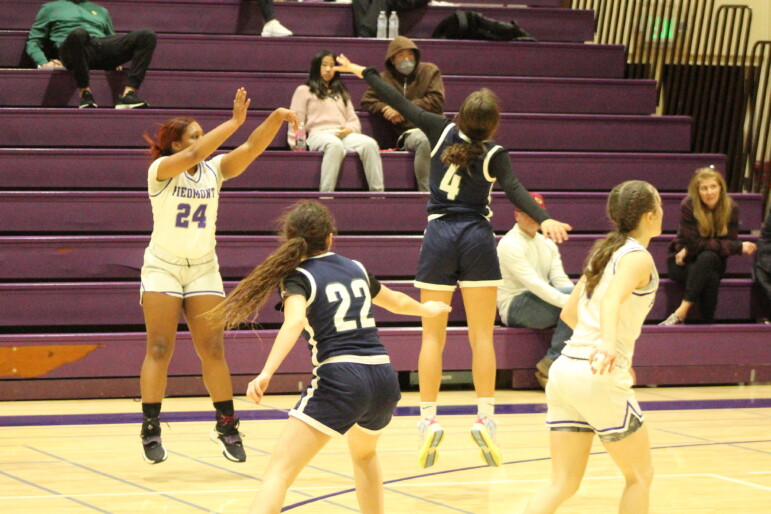 McKenna Woliczko led Archbishop Mitty with 14 points. Elle Hanson added 10.
The Monarchs took an 11-10 lead after the first quarter, but Piedmont (6-0) rallied to take a 30-24 lead at halftime. It was 45-40 Highlanders after three.
Gardere said his squad made a couple of late turnovers late – Piedmont played most of the game on a six-player rotation. But the Highlanders made the plays they needed to.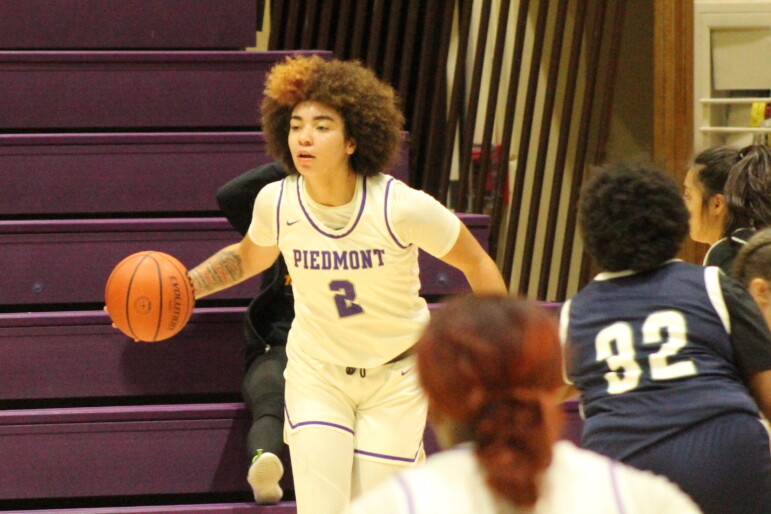 "We had 13 turnovers, but I bet teams turn the ball over 30 times against them," Gardere said. "I thought we had some unforced turnovers, but I think we can get better. Nat was aggressive. We had balanced scoring. The six that got to play all scored seven or nine points."
On Dec. 9, Piedmont defeated Cardinal Newman in the semifinals, 66-34. Zamora led the Highlanders with 15 points. Levingston and Dorothy Nemeth each scored 12 points, while Martinez added 11.
Kate Schat led Cardinal Newman with 10 points.
Piedmont next hosts California on Dec. 23.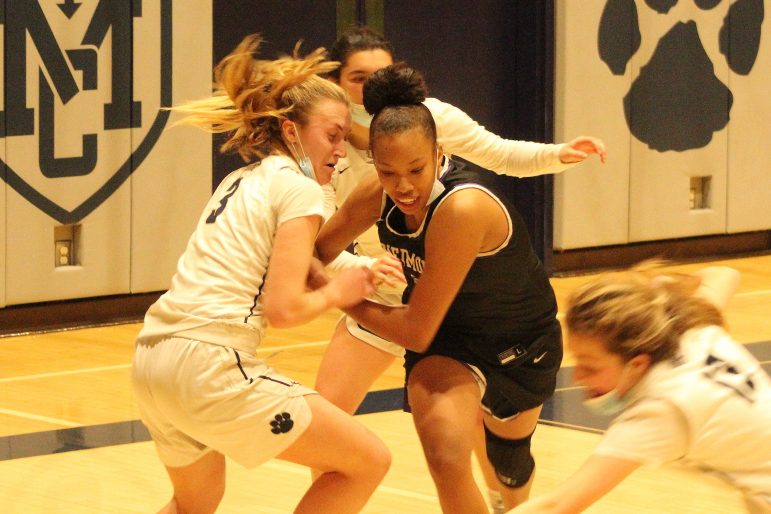 Gardere said celebrating the big win is fine, but the important games are still in his team's future. He said there is lots to work on. One key is developing the depth – Gardere needs the rest of his roster to be strong on the court against excellent opponents.
"That is something that we're going to have to work on and get better at," he said. "The coaching staff is going to work on that. We are a deeper team, but we went six deep. Because they (Mitty) press so much, it really put us into a guard-heavy situation."
"But we have a whole couple months to try to hone those skills and hopefully get to the point where we can make sure everybody gets in there and help stretch out the group that's in there first."