Piedmont High School's boys soccer team opened its season on November 30 with a 5-0 win over visiting Justin-Siena-Napa at Witter Field.
The Highlanders overmatched the Braves and had five players score goals.
"It's a great way to start the season," said William Daniel, who had one of the goals for Piedmont. "We lost a few seniors last year, but this year, we're looking to be just as good."
Highlanders coach Todd Sullivan echoed the sentiment: "Great way to start the season. The first game of the season, it's really important to start the right way. It was a nice easy one to get us into things."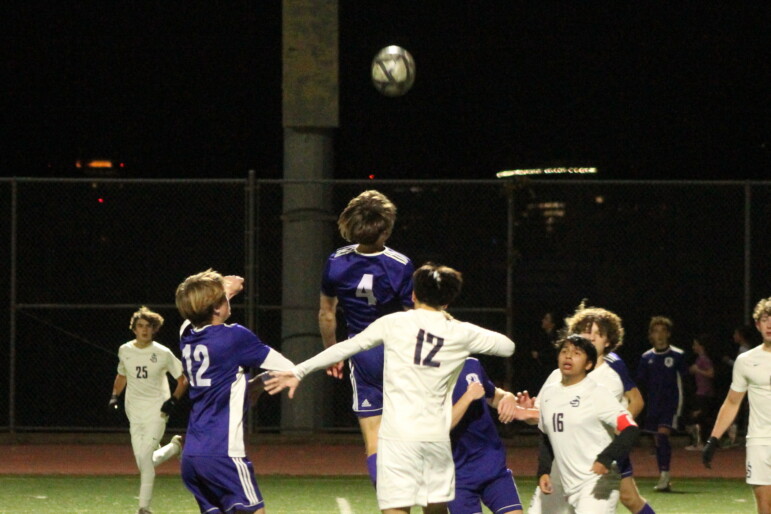 Justin-Siena was able to stave off Piedmont early on, keeping the game scoreless through most of the first half. Goalkeeper Oliver Rojas made a couple of key saves.
But the Highlanders eventually broke through. In the 27th minute, Jack Nelson was able to control a ball in front of the goal and beat Rojas to put Piedmont up. Less than a minute later, Daniel headed one in to make it 2-0.
"Evan (Manolis) crossed it in, I headed it down, it took a deflection and Jack just rocketed it in," Daniel said of the first goal. "Great anticipation by Jack."
Said Sullivan, "A yard out, I would be worried if he didn't score it!"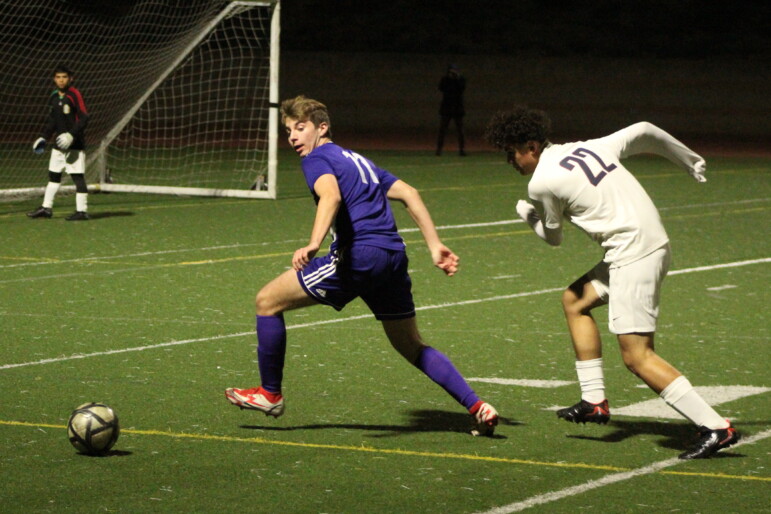 On his goal, Daniel said, "I saw Jack circle back on the left, put in a brilliant cross. I decided to attack it and just put my head through it and it went in the top left."
Rylan Nelson scored in the 40th minute to make it 3-0 at halftime. In the second half, Soren Dixon scored off of a corner kick in the 60th minute, and Owen Grippando capped the scoring in the 78th minute.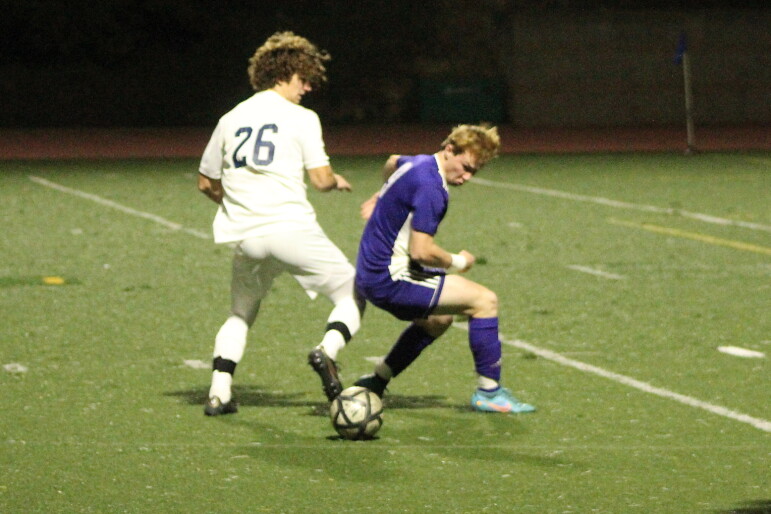 "We did great," Daniel said. "This is our first official game together. Chemistry isn't the best but I think we did well with a new group of people. A few people from JV came up and played great so shout out to them."
Questions that weren't answered are on the defensive end. Piedmont kept the ball in the Braves side of the field all night.
"Not even slightly," Sullivan said. "It doesn't give us an idea of where we are defensively. But a clean sheet is a clean sheet. You can only play what's in front of you."
Photos by Damin Esper