The Piedmont High School boys basketball team took the Rob Vares Memorial Tournament at Washington High-Fremont, beating the host school in the Dec. 10 final, 66-59.
A.J. Harris scored 25 points and 10 rebounds in the finals, with Brit Burden adding 22 points, eight rebounds and two blocked shots. Matteo Costa-Claudio had nine points, 10 rebounds and three assists. Matt Riordan, returning after missing the tournament opener with a hip injury, held Eshaan Brar to just five points. Brar came in averaging 18 per game, according to Piedmont coach Ben Spencer.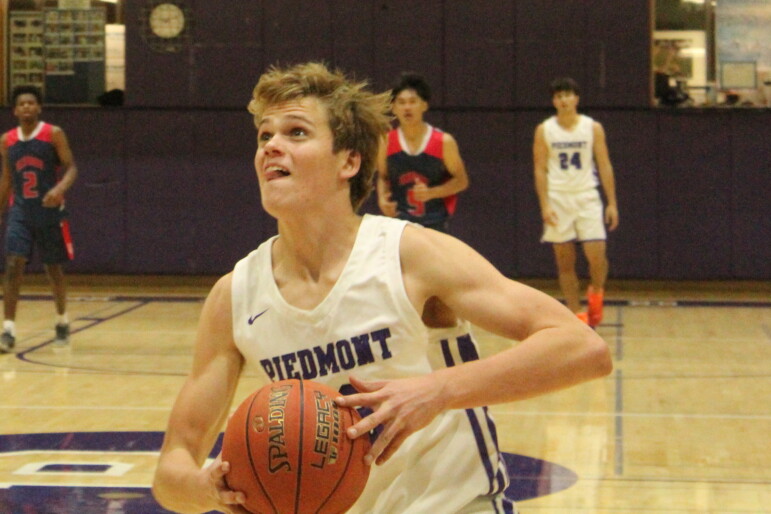 Sarven Kahlon scored 21 for the Huskies, while Dru Anaya added 17.
The win raised the Highlanders' record to 7-2 on the year. Piedmont plays at Alhambra on Dec. 13. The next game will be a showdown at home against highly-regarded Campolindo on Dec. 23.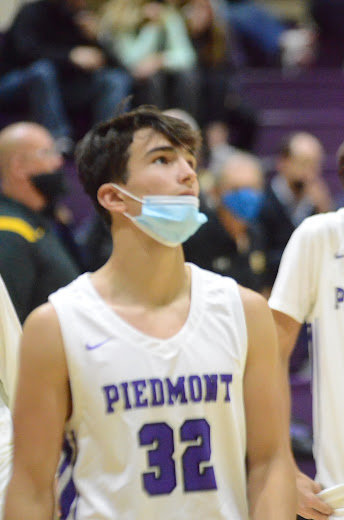 The Highlanders played the tournament short-handed. Ravi Silverberg, Declan Linnane and Theo Evans were all out sick.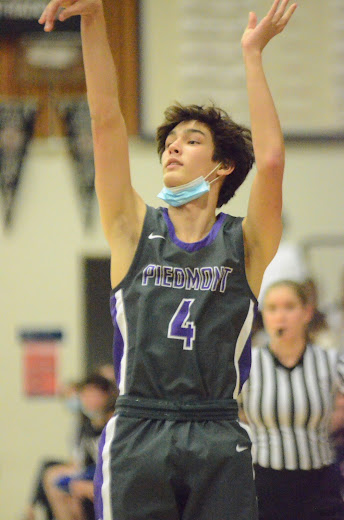 In the semifinals, Piedmont beat previously-unbeaten Oak Grove-San Jose, 56-53. Harris had 23 points to lead the way, while Burden added 16.
The Highlanders opened the tournament with a 76-48 win over Mission San Jose. Burden had 25 points and Harris had 24.