The Piedmont High School boys basketball team opened its season with three consecutive wins, including a tough win at Bellarmine College Prep-San Jose.
The Highlanders also handily defeated Marin Catholic and Richmond. The latter came on December 1 in the first round of the Piedmont Varsity Basketball Tournament at Binks Gymnasium.
The Highlanders began their season at home on November 26 with a 73-35 win over Marin Catholic. Senior A.J. Harris led the way with 26 points. Junior Brit Burden had 21, as Piedmont was dominant on the front line. Ravi Silverberg added 11 points. Harris grabbed six rebounds and Burden had five. Silverberg had five steals.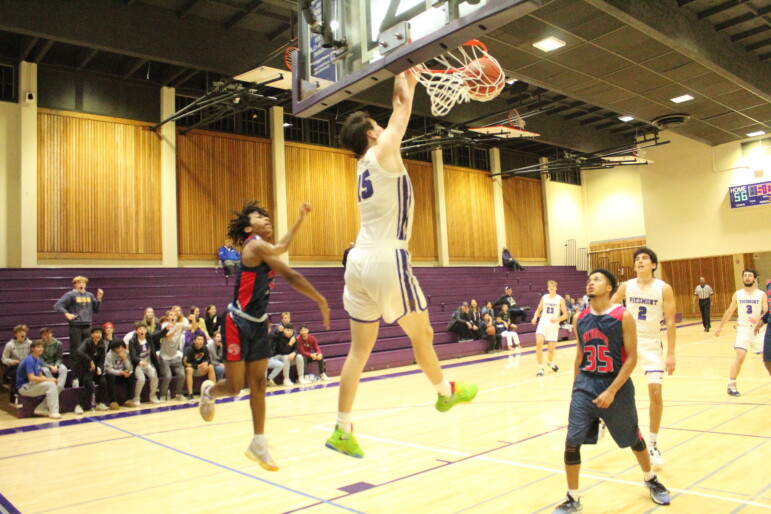 The Highlanders defense was strong throughout, holding the Wildcats to 12 points in the second half. On the other hand, Piedmont struggled shooting the ball outside, making just four of 16 3-point shots.
On November 29, the Highlanders defeated Bellarmine, 61-58. Piedmont coach Ben Spencer called the win over a West Catholic Athletic League team on the road, "monumental."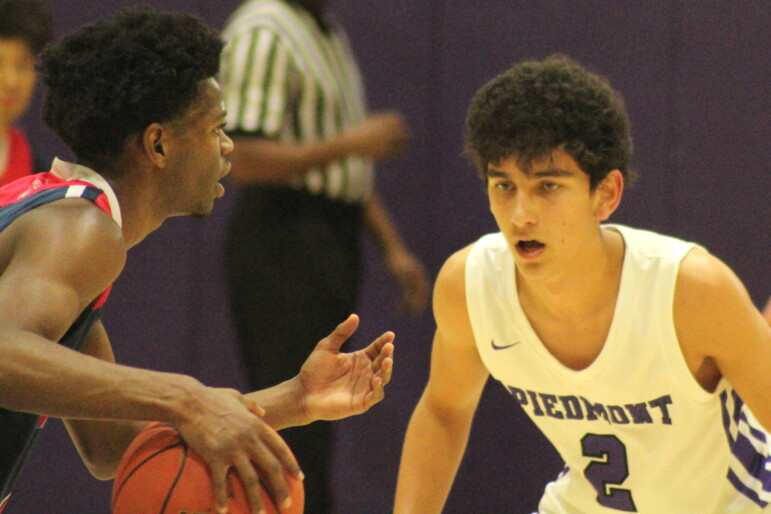 Harris again led the way with 35 points and nine rebounds. Burden had nine points, eight rebounds and two blocks. Silverberg was sick, according to Spencer, and had just five points, but hit two key free throws down the stretch. Julian Gospich led the Bells with 14 points, while Brayden Harris had 11 and Tariq Weiser added 10.
The Highlanders entered the fourth quarter leading, 48-39, then held off Bellarmine.
Piedmont returned home for its annual tournament, downing an over-matched Richmond squad, 91-27. A.J. Harris had 21 points, but played limited minutes and sat out the fourth quarter. He threw down a pair of dunks during the game. Burden had 15 and Silverberg added 14. Cairo Osman came off the bench to score 12.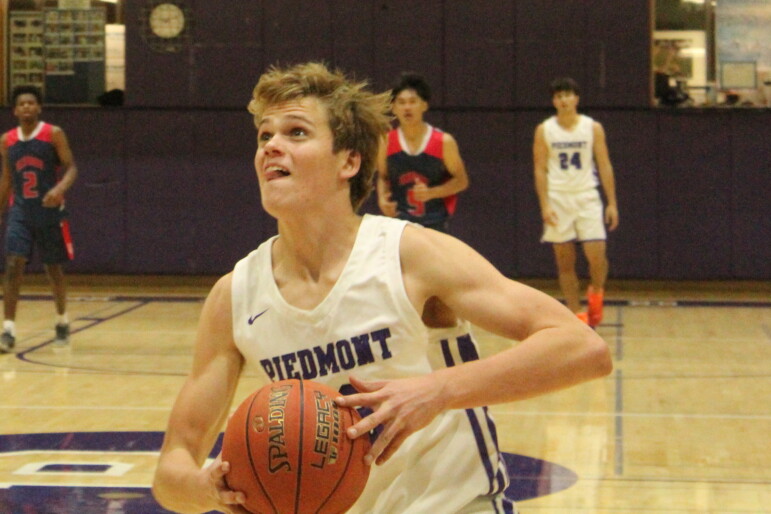 "The season has been going well," Harris said. "We had a really long summer. We've been working really hard, super-excited for the season to start. We've been able to take advantage of the first three games that we've played."
Harris said the development of the Highlanders is going to be important.
"I think one of the biggest things we took away from last year is having it all on one or two guys to score every night is really difficult to maintain," he said. "And to be a championship-level team, we need the whole team contributing from the first guy to the 12th guy. We need more guys to be able to come in and do their thing. And I think tonight (against Richmond) showed that."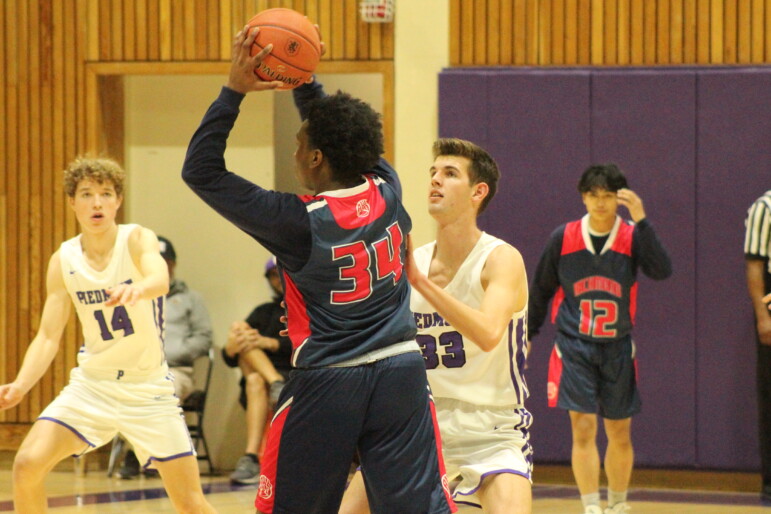 Spencer said, "I think we're light years ahead offensively of where we've been in past years. This summer was such a big time for our program. We were able to sort of get a whole season in. We played in four tournaments, got 20-something games under our belt. Guys are coming in a lot further along offensively than in previous years. I think defensively is where we still need to tighten up. That's always been sort of our Achilles heel – guys beating us off the dribble."
Photos by Damin Esper