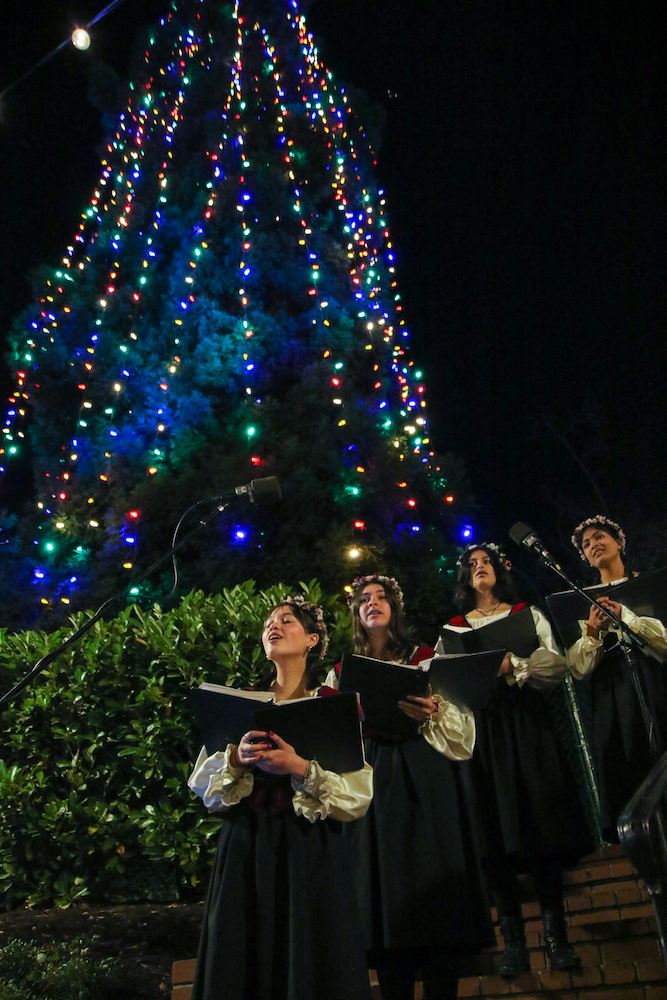 Families filled the Community Hall plaza for Wednesday night's annual tree lighting event, a celebration made more festive than ever with the addition of holiday lights throughout upper Piedmont Park and a lighted menorah on the plaza. The chilly temperatures did not deter residents from coming out to enjoy caroling from the high school Troubadours singing group, treats, and a variety of craft activities to celebrate the season.
The annual gathering is hosted by the Piedmont Beautification Foundation and the Piedmont Recreation Department with the Piedmont Public Works staff.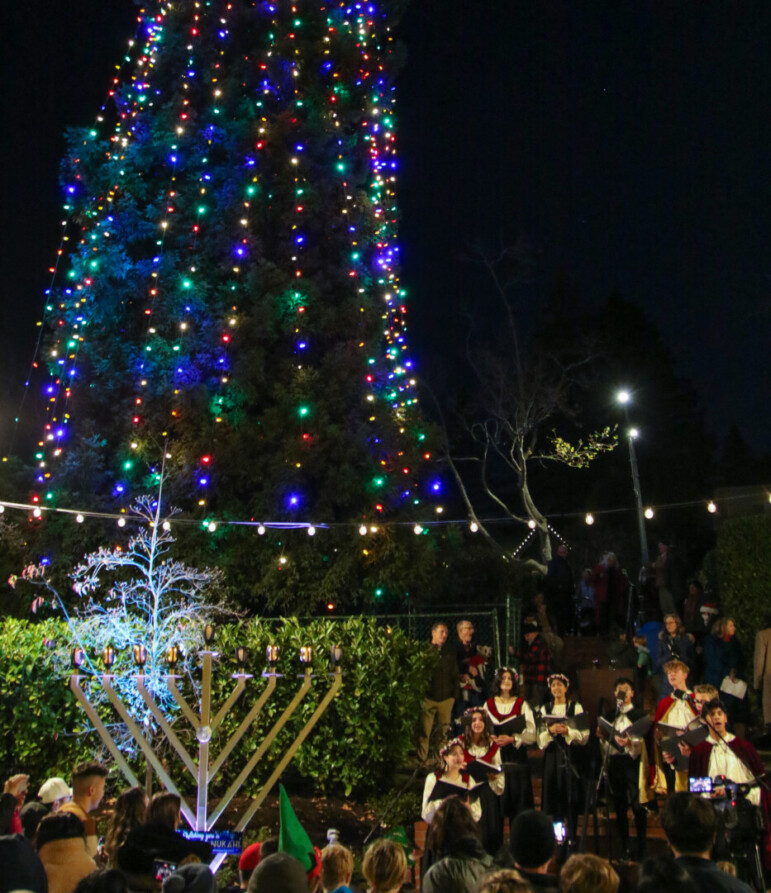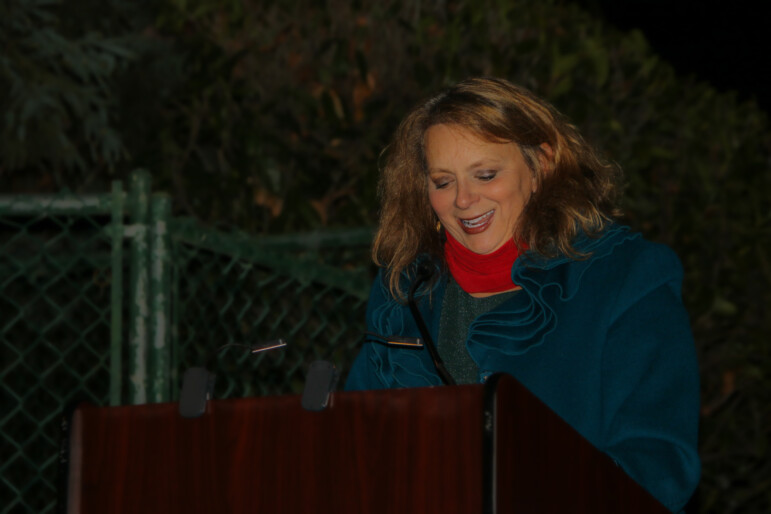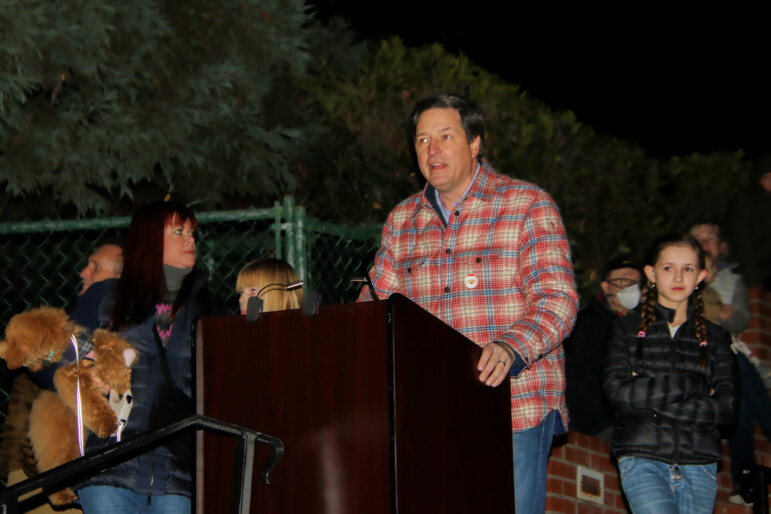 Activity stations for families and kids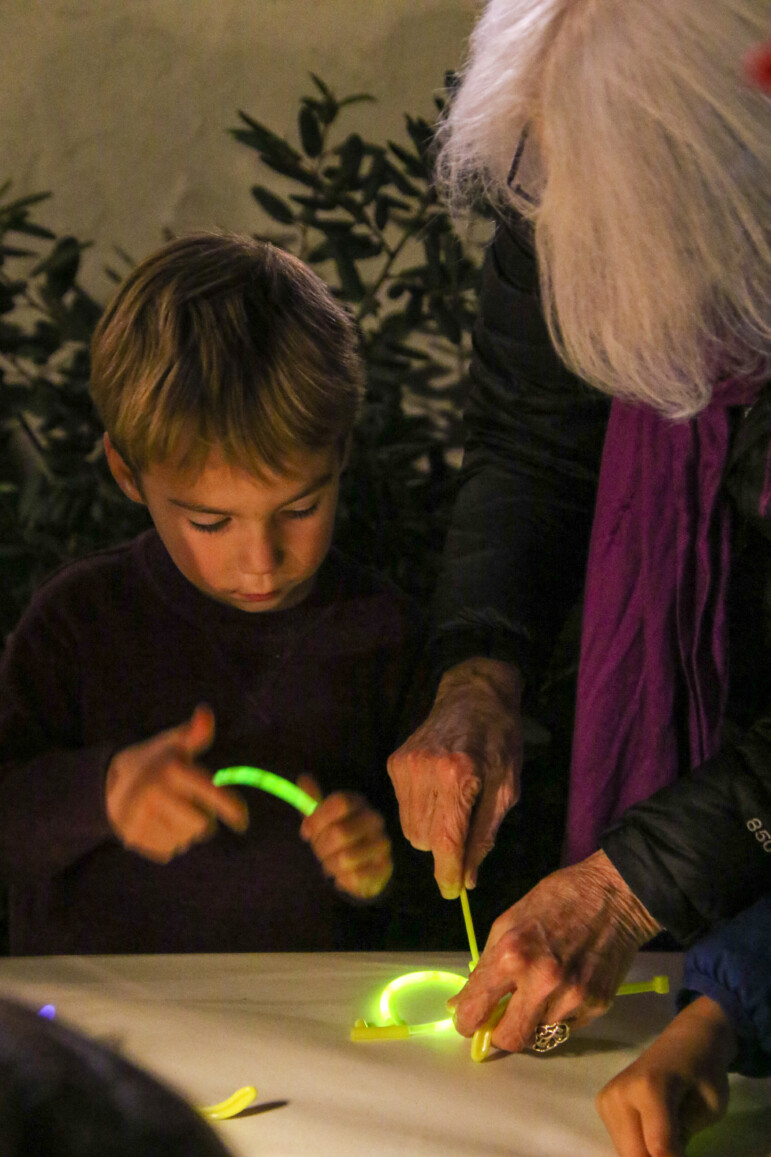 Indoors, kids received help in writing letters to Santa and had a moment to visit with the man himself.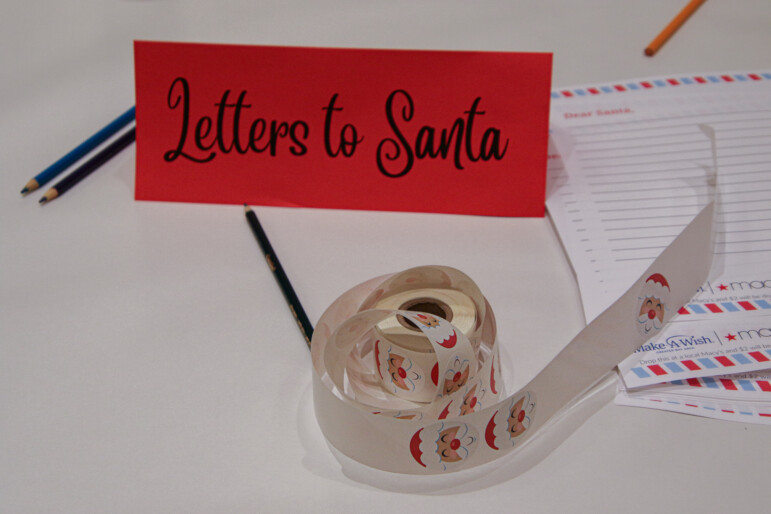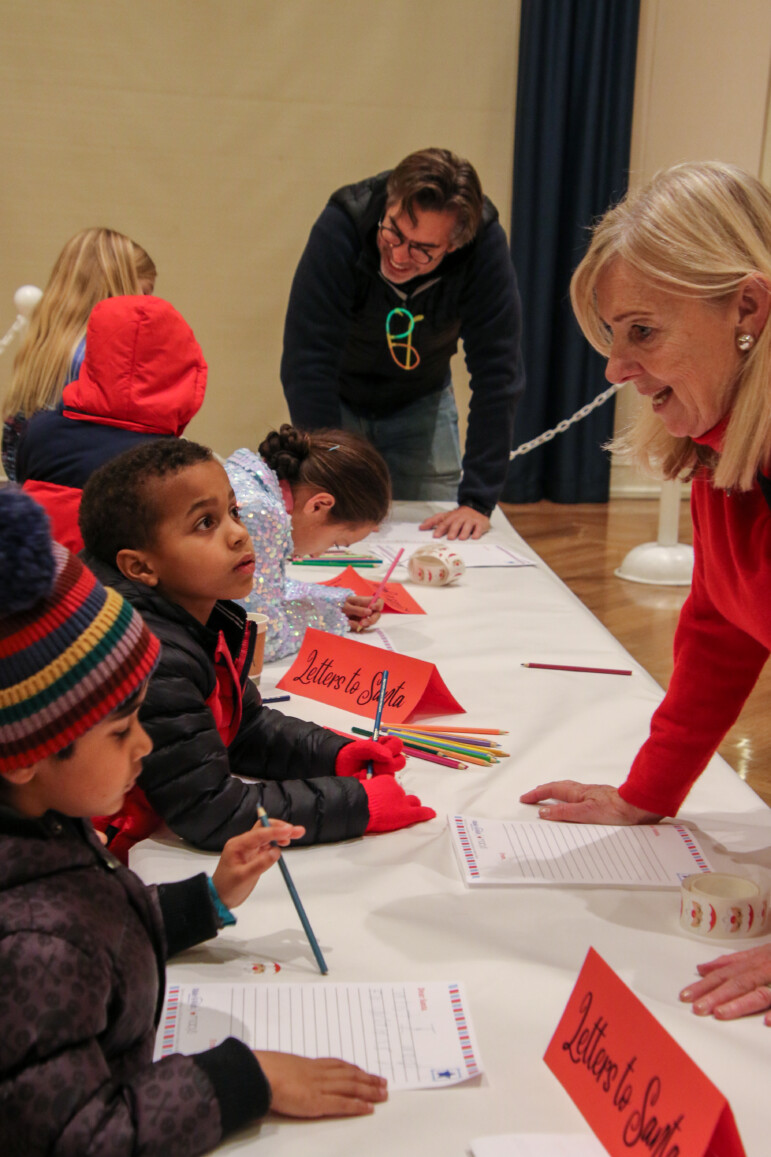 Scenes from the gathering