Piedmont Beautification Foundation and the City's public works crew installed new lights around Community Hall and Piedmont Park on Tuesday morning.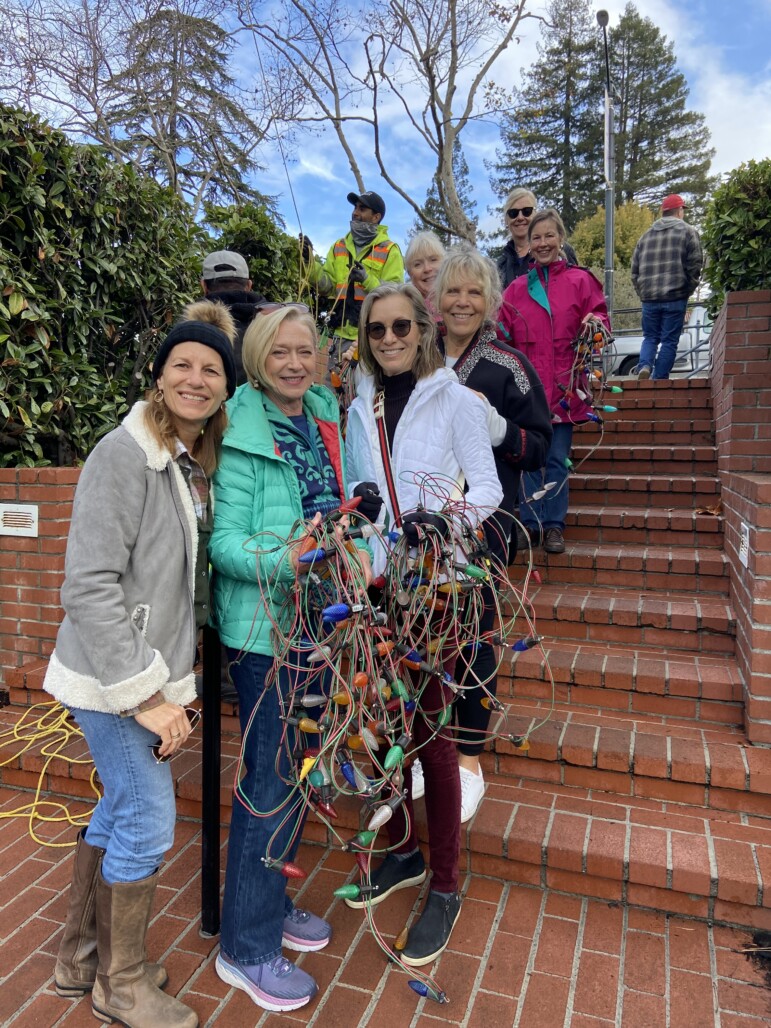 One of Piedmont's longest-standing traditions will take place on Wednesday night at 7:00 p.m. at Piedmont Community Hall, when the Piedmont Beautification Foundation (PBF) and the City of Piedmont host the city's annual Tree Lighting Ceremony.
On Tuesday, PBF and Piedmont Garden Club members, along with the Public Works Department set the stage for the brilliant lighting. Over a dozen volunteers helped public works string lights for the 80-foot-tall Coastal Redwood tree. The volunteers unraveled the stands of lights on the floor or Piedmont Community Hall for inspection, then fed the strings of light up to public works staff who rode a cherry picker high up into the air and wrapped the tree with lights.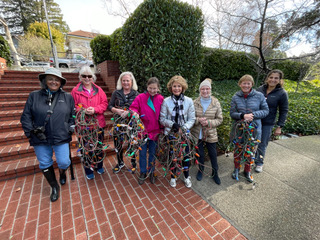 The crew of volunteers, led by PBF President Karen Sullivan, talked excitedly as they strung up the lights in preparation for the Lights Up! Ceremony on Wednesday. Sullivan commented on the value of the tree lighting to Piedmont.
"Lighting this beautiful 80 ft redwood has been a tradition in the city for almost 60 years. Tonight, we will expand on that tradition with additional lighting throughout the park. Light is symbolic in many cultures, holidays, and celebrations this time of year. "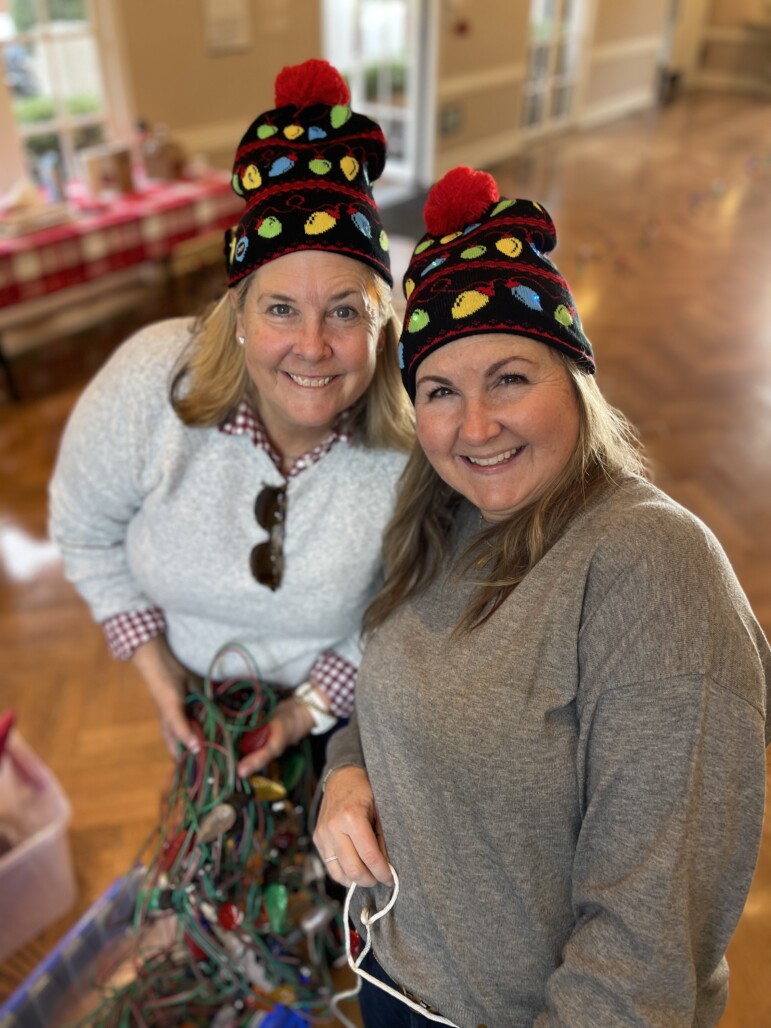 This year's event represents an expansion and evolution of Piedmont's longstanding tradition. The illumination of the tree and a cappella serenades by Piedmont High School Troubadours will continue, enhanced this year by new additions intended to create a more inclusive and welcoming event that celebrates the diversity of our community.
Building on this theme, Lights Up! Will include the lighting of a menorah, holiday lights around Piedmont Park, and an interactive activity hosted by Piedmont's Girl Scouts inviting attendees to document how they plan to share their own inner light in the New Year.