The Another Hole in the Head film festival wraps up in-person screenings this week, but you'll still have an opportunity to catch many of its genre offerings that are streaming through Dec. 18. In its final days of live experiences, the fest spotlights the ingenuity and fearlessness of Bay Area filmmakers in its Strictly Local series, which compiles regional shorts.
This week, Pass the Remote also spotlights influential Asian-American filmmaker Christine Choy at the Roxie, as well as "Elegy to Seijun Suzuki," which kicks off at the Berkeley Art Museum and Pacific Film Archive.
First, let's check in with Another Hole in the Head and its four-part Strictly Local programs, screening Saturday and Sunday at the newly reopened 4 Star Theater in San Francisco (as well as streaming).
On Saturday in Strictly Local 1, Albany director Mitchell Linden's moody and surreal B&W venture "The Visit" screens. Set in a bygone era and with minimal dialogue, the film is about a young girl's visit with strange relatives who mostly ignore her while remaining riveted to the TV set. Creepy and unsettling, it takes surprise turn toward the end. Unni Rav's photography is striking.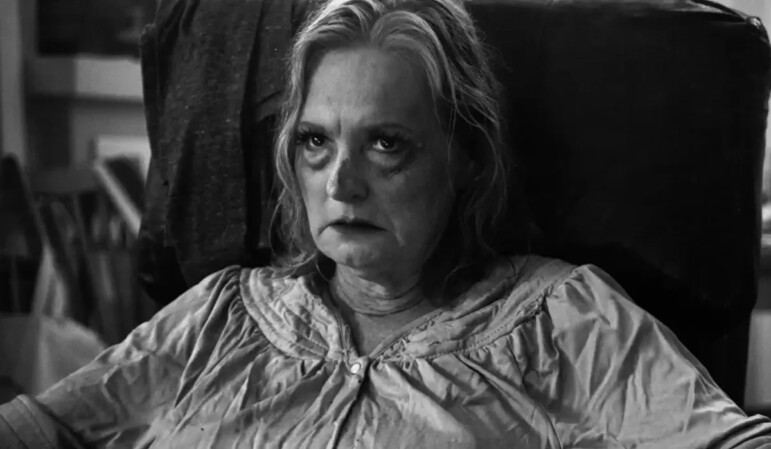 Another bizarre and unique but very brief (four-minute) experience is an animated music video wherein characters sing about grenades and their need to travel with them. San Francisco director Greg Roensch calls it "Don't Forget to Pack Your Hand Grenade." Screening Sunday in Strictly Local 3, it's a trip.
On screen in Strictly Local 2 on Saturday is San Francisco director Jon Portman's kooky and terrific animated offering "Ex Creta." In the tongue-in-cheek affair, three women speculate and take to social media to warn about the activities and motivations of a "suspicious" San Francisco dog walker. Their snooping leads to one gross and funny revelation.
As the adage states "You are what you eat," no one should chow down on the hamburger little Billie (Marnie McKendry) cooks up in the microwave. That's because it turns into a potty-mouthed pink Cookie Monster-like critter with bad manners aplenty. The amusing horror/comedy "Meat Friend" from San Francisco filmmaker Izzy Lee might well find you reaching for the veggie option the next time you hit that burger joint. It's part of Strictly Local 3 on Sunday.
A more appetizing, sweeter affair is Tracy filmmaker Sean Totanes' romantic short, "Sinigang," screening Sunday in Strictly Local 4. When Bobby (Jamar-Glen Bajala) notices his girlfriend Rachel (Atessa McAleenan-Morrell) growing distant and distracted, he surprises her with his favorite Filipino dish, one he whips up with the careful and heartwarming consul of his mother. It wears its heart on its sleeve, and you can't help but fall for it.
In Australian director Ash Wing's San Francisco-set homage to film noir "The Case of the Missing Puzzle Box" (in Strictly Local 1 on Dec. 10), detective-for-hire (Steve Budd) goes searching for the box, which has landed in the shifty hands of a precocious Kid (Jackson Horton). Technically and thematically, this nine-minute film is among the strongest shorts in all of the bundles. A B&W San Francisco has rarely looked so stunning.
To order tickets and see all streaming options, visit https://holehead2022.eventive.org.
---
At the Roxie, "Articulate Emotion: Documentaries by Christine Choy" on Saturday and Sunday, is worth a trip to San Francisco. The Bay Area's Gina Basso curated the excellent and enlightening series, which aims to broaden the reach of the indie Asian-American documentary filmmaker's numerous social justice films.
"The Exiles," a film about Choy by Violet Columbus and Ben Klein (which won the Grand Jury award for U.S. documentary at this year's Sundance Film Festival), screens with the filmmakers and subject in attendance at 6:50 p.m. Friday and 3:30 p.m. Saturday. The film, showing daily at Roxie daily from Friday through Dec. 15, includes previously unseen footage of Chinese dissidents who were involved the 1989 Tiananmen Square demonstrations.
Other highlights of "Articulate Emotion" include: 1984's "Mississippi Triangle," which Choy co-directed with Worth Long and Allan Siegel. It looks at the Chinese, African American and white residents of the historically racist Mississippi Delta.
Choy will also be on hand on Sunday to discuss 1988's "Who Killed Vincent Chin?" which she co-directed with Renee Tajima-Pena. The film covers how justice was long in coming in the murder of the Chinese-American engineer at the hands of two white autoworkers.
The program also includes 1976's "From Spikes to Spindles," about the resiliency of New York's Chinatown as it confronts issues that still resonate today.
For tickets and more details, visit www.roxie.com.
---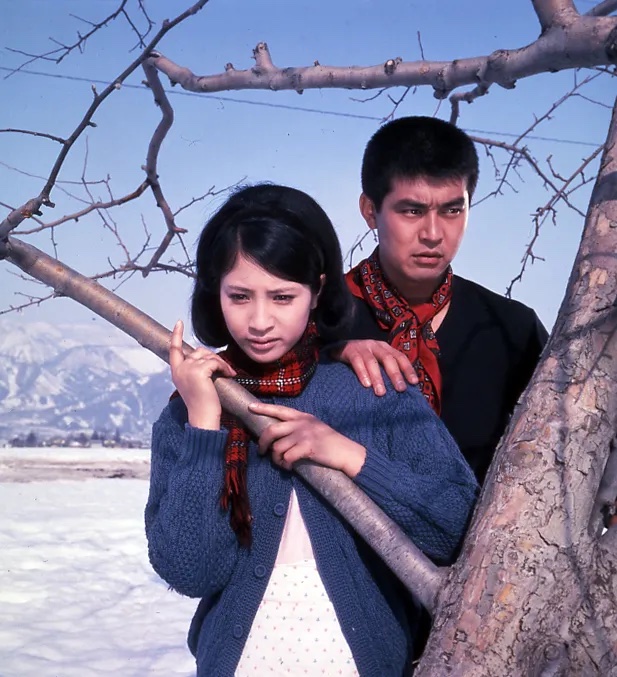 The Pacific Film Archive kicks its winter movie program into high gear with "Elegy to Seijun Suzuki," featuring films from the late Japanese director whose genre pictures caught the eyes of many in the West, including Quentin Tarantino and John Woo.
A 35mm print of his highly stylized 1966 crime story "Tokyo Drifter," in which an ex-yakuza is marked for death, opens the series on Thursday. On Saturday, the double bill includes "Satan's Town," an early genre foray from 1968 that finds an ex-con wrangling with a motley crew with divergent interests for a heist. It screens at 7 p.m., followed by 1959's "Love Letter," a 40-minute tale (with stunning scenic shots) about a pianist searching for her boyfriend.  
For tickets and the full schedule, visit bampfa.org/program/elegy-seijun-suzuki.