This article was updated on Dec. 6 to include opening night photos and an Exedra chat with Sibal on Dec. 5:
Kay Sibal, a 22-year-old graduate of Piedmont High School and UCLA, is about to take a star turn as Juliet in the new Pat Benatar and and Neil Giraldo musical Invincible – The Musical. The show, which uses Benatar and Giraldo's classic rock music from the 80s to drive the Romeo and Juliet story, opens Dec. 2 and runs through Dec. 18 at the Wallis Theater in Los Angeles. Sibal was first cast as an ensemble member in 2021 before the show took on its current form, and was later invited back to audition for the lead role.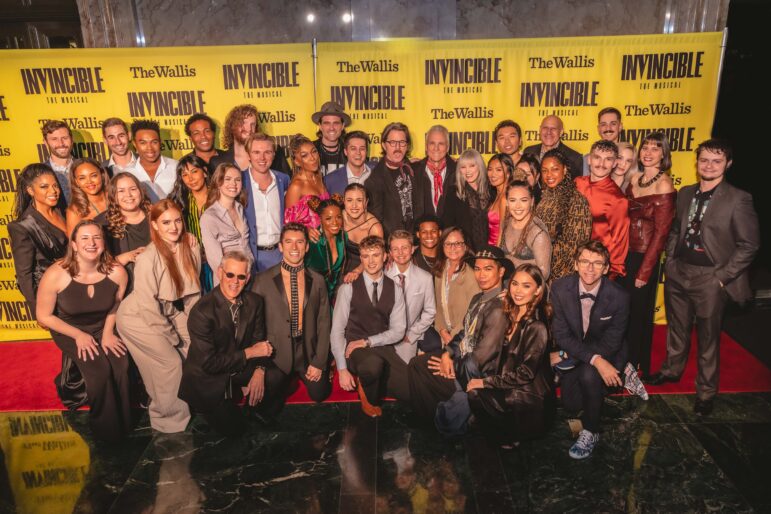 Photos of Sibal and her co-star, Khamary Rose, who plays Romeo, were featured in a Nov. 30 New York Times article ("Does Broadway Need Another 'Romeo and Juliet' Musical? Pat Benatar Says Yes") Benatar, her husband and musical partner Neil Giraldo, and book writer Bradley Bredeweg told the Times they hope the play will head to Broadway next. (Whether the show continues on to Broadway is anyone's guess at this point, but at least one early reviewer on Dec. 6 has praised Sibal and her co-star's performances.)
Sibal and Rose performed one of the songs from the show on the Late Late Show with James Corden on Nov. 16:
Sibal's performance chops run deep: As a student in Piedmont, Sibal was a longtime member of the Piedmont East Bay Children's Choir and performed with the Youth Musical Theater Company and in PHS acting and musical productions. In 2016, she and fellow PHS grad Maya Guzdar won the annual PHS Birdcalling Contest.
In a phone conversation with the Exedra on Dec. 5, Sibal said she's loved having the opportunity to get to know Benatar and Giraldo, who have attended all the rehearsals and are deeply invested in the show. "I definitely did not expect to be at this point so soon after college," she said about starring in a world premiere. "It's been wild; I feel very lucky. It's been a challenge, too, because it's a professional show accompanied by a lot of early publicity. Fortunately, I get to learn from experienced people around me."
With eight shows a week, Sibal says she's learning the importance of warming up and warming down, leaning into her early training to make sure she has the vocal stamina to keep pace with the show's demands. "And sleep — now I understand how important sleep is!" she said.
Friends and family have made the trip to LA to see the show. "I am so proud to be able to represent Piedmont," she said. "I learned so much in choir and school. I was so inspired by the older kids who came before me and really hope Piedmont's arts program remains strong."