Miranda Liu scored off of a pass from Arden Sorensen-Wald to lead the Piedmont High School girls soccer team to a 1-0 win at Bishop O'Dowd on December 7 in the West Alameda County Conference opener.
The Highlanders are now 1-1 overall.
Piedmont controlled possession for most of the chilly night, but hadn't been able to break through. That changed in the 55th minute. Sorensen-Wald found Liu in front of the net and Liu put it home. Both Sorensen-Wald and Liu are freshmen.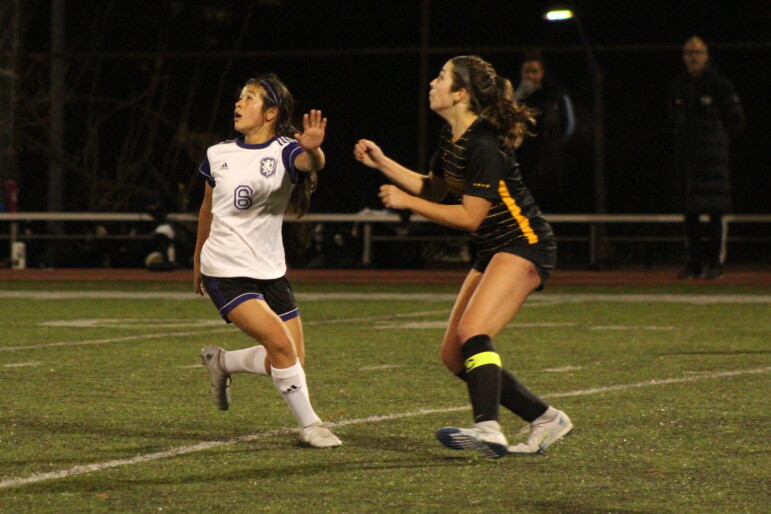 "We just did high press and I put a long ball through," Sorensen-Wald said.
Said Liu, "I got to it and I hit it with my left past the goalkeeper."
Coach Dan Chubbock missed the game. Assistant Kesy Platt said her team deserved the win.
"Definitely happy with how they played," Platt said. "All these girls haven't beaten O'Dowd the past few years. Happy with the result. We definitely could have scored more, but just didn't put it in the back of the net."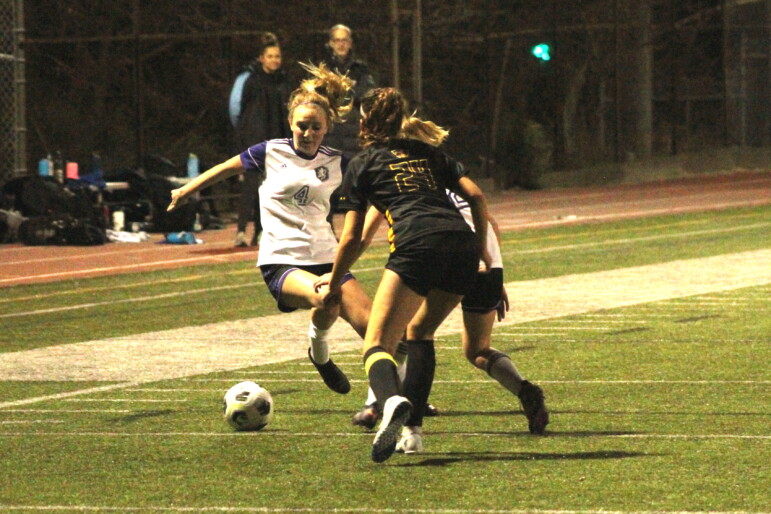 The Highlanders had ball control from the outset and spent most of the game on the Dragons' end of the field. Bishop O'Dowd goalkeeper Evelyn Varela-Wilkerson was far busier than her counterpart Morgan Hunt. However, Piedmont struggled to finish throughout the first half.
The Dragons got their best pressure in the latter stages of the match, after the Highlanders had taken the lead.
"I think we played a lot better in the first half," Sorensen-Wald said. "We were playing more possession and more controlling the ball in their half. In the second half, we started forcing it."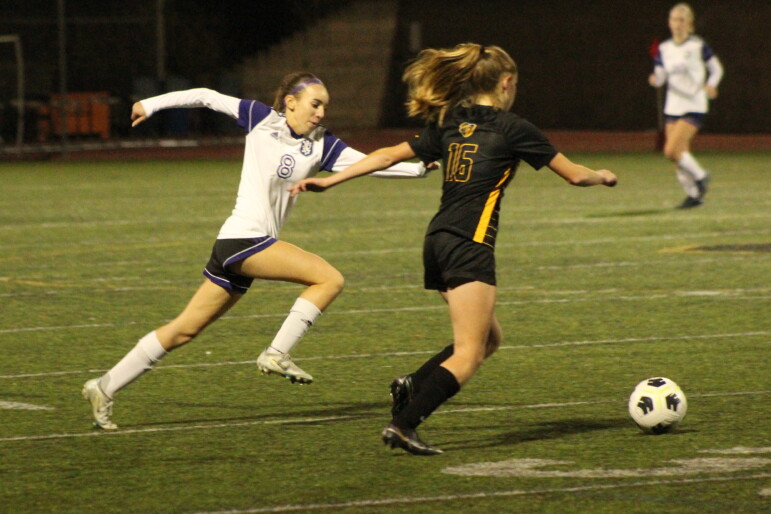 She added, "We were getting a little bit frustrated, but we did have possession of the ball so we knew if we kept on taking shots, a goal would come."
Said Liu, "After we scored the goal, the play was really messy. We were having trouble keeping possession. We were really frantic."
Platt agreed. "Second half, I think we played more frantically," she said. "But we got the job done at the end of the day. We were the better team. We decided to make that team play long every single time."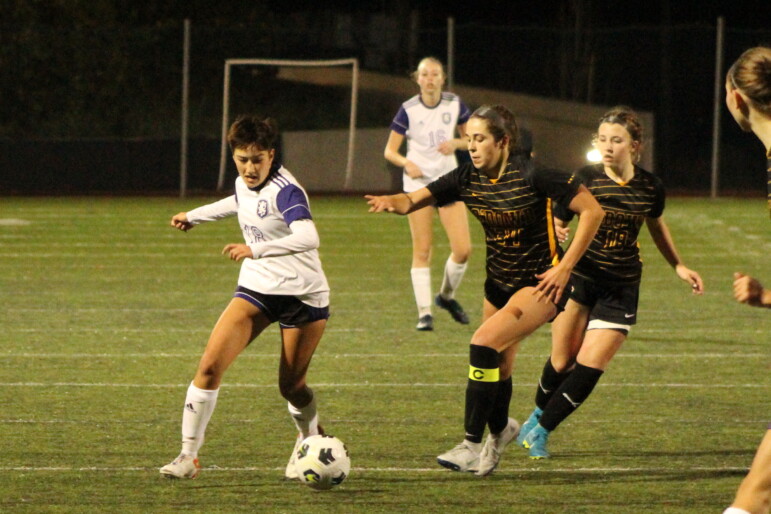 The Highlanders are expecting to be strong this year and opening with a win over Bishop O'Dowd bodes well. Seniors Audrey Lam, Emily Fitzgerald and Morgan Hunt are blending with the younger talent such as Sorensen-Wald and Liu.
Photos by Damin Esper