Tom Ramsey said he'd been warned about jokes like one newly minted Mayor Jen Cavenaugh told Monday night.
"You'll have big shoes to fill — and unfortunately, they're pumps," Cavenaugh told Ramsey, the newest member of the Piedmont City Council, at a special ceremonial council meeting Monday night at the Community Hall.
Ramsey, a city planning commissioner, becomes the first male member of the council since Tim Rood resigned a year ago. He said he had the best possible training for joining four women on the council.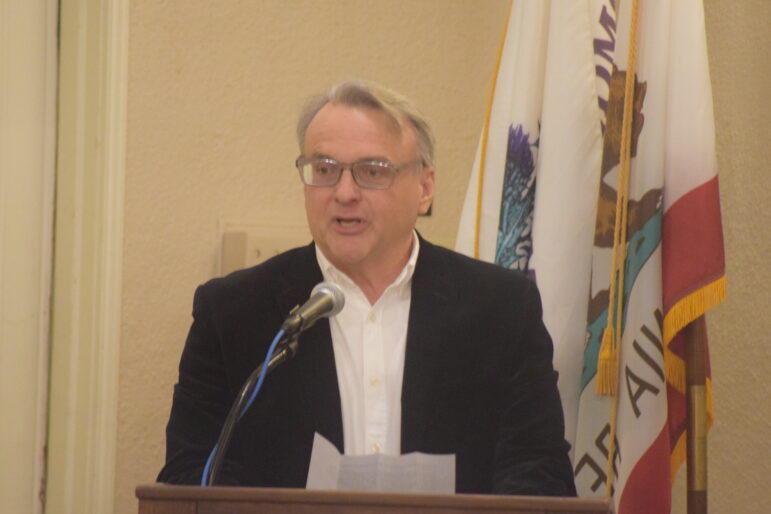 "My wife and two daughters have prepared me for this," Ramsey said in all good humor at a meeting where fellow November election winners Betsy Smegal Andersen and Jennifer Long were also sworn in to new four-year terms. Also sworn in Monday night were the two new Piedmont Unified School District board members, Ruchi Medhekar and Lindsay Thomasson. And in a vote of the newly reorganized City Council, Cavenaugh was chosen to be mayor for the next two years, and Andersen was elected vice mayor.
As Ramsey was welcomed to the council Monday, Mayor Teddy Gray King said her formal goodbyes. She called her eight years on the City Council "the privilege of a lifetime."
"I've loved almost every minute," she told the gathering. "There have been challenges, but that's what public service is." One such challenge, she said, is the "vexing" matter of meeting state requirements for accommodating new housing units in a small, almost-built-out city. She said she's proud of the city's progress on issues related to climate and environmentalism, including the city's Climate Action Plan.
King was praised by her colleagues for her knowledge and advice on city governance, but they stressed that King was also a friend. City Attorney Michelle Kenyon praised KIng's sage advice, and she and others had personal observations, too.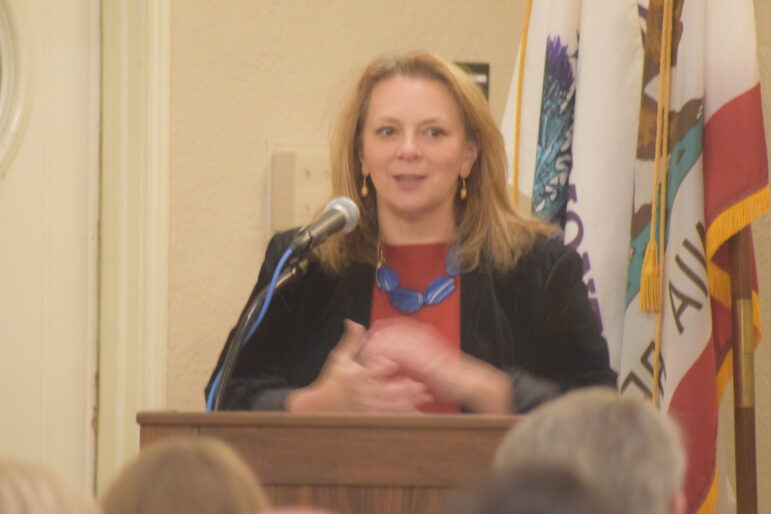 "We both lost and grieved for our mothers, took care of our fathers and celebrated our children," said Sara Lillevand, the city administrator who is soon retiring. Andersen said King "handled every crisis, even a global pandemic, with grace and humor." And longtime friend and now council colleague Conna McCarthy said Piedmont will benefit from King's regional governmental relationships.
Medhekar and Thomasson, both new to the school board, said they too see their new posts as an opportunity to help bring healing to what, at times, has been a troubled district. The hiring of a permanent superintendent, they said, is a priority. Medhekar said she wants families to know "I'm here for them, and I'll try my very best to get them what they need."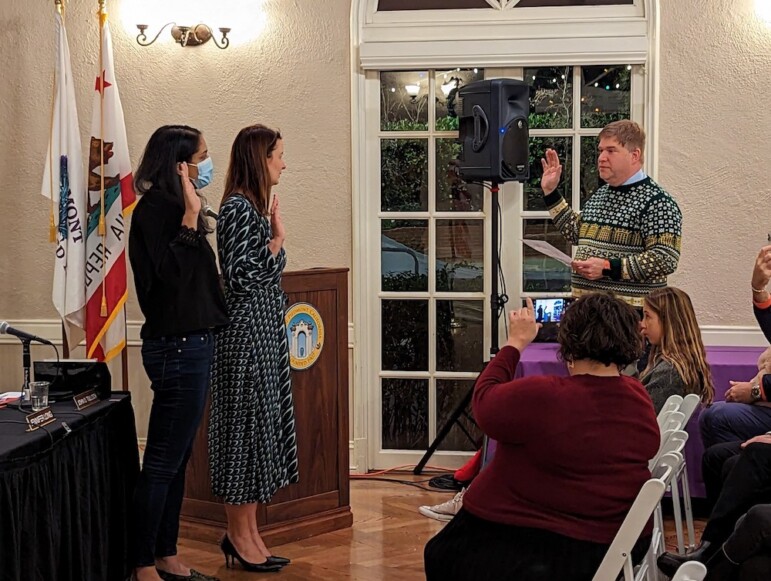 With Ramsey's election, nine of 10 of Piedmont's elected officials are women. And Cavenaugh praised the power of women, including her mother whom she said was her role model. And her campaign for City Council, she said, was to set an example for her own daughter.
Many present praised Piedmont as a community of involved residents who work hard as volunteers, and that such work pays off in making Piedmont a vital place far beyond its 1.7 square miles of real estate. Piedmont's reach, Long said, is "wide and significant," something that requires effort and buy-in from a wide range of people to achieve.
"It's a careful dance we all do to make sure everyone has a seat at the table," Long said.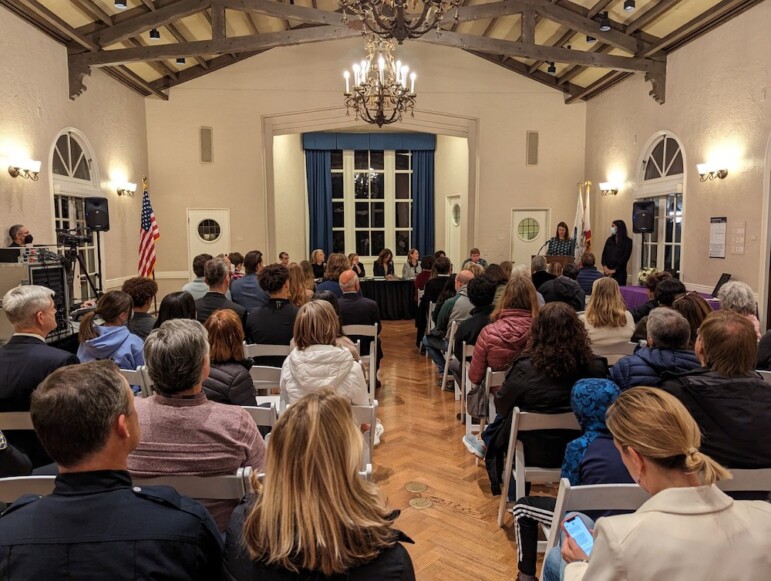 Contact Sam Richards at sam.richards4344@gmail.com