Family: Lisa Shah, Indy, Mira and Zubin Sen
Pet: Callie
Age: 2
Breed: Cockapoo
Adoption story: Callie came from a cockapoo breeder in Southern California. We had been on a waitlist and it ended up that the owner who was supposed to adopt her suddenly couldn't due to a move. We lucked out and got our beautiful spunky Callie!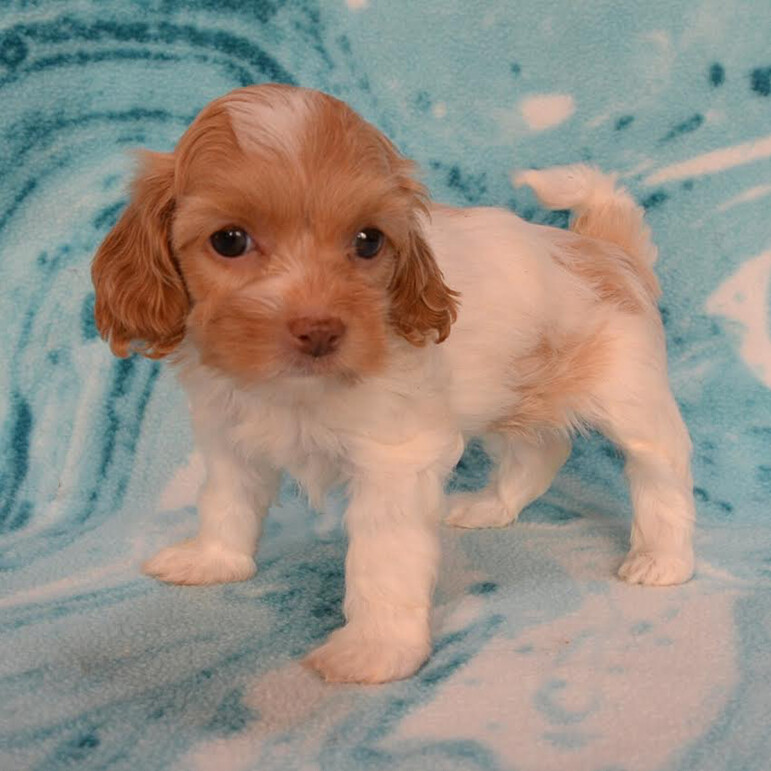 Likes: Kissing her siblings when they come home from school, squeaky toys, socks, chasing squirrels, and eating boiled chicken.
Dislikes: Squirrels, being brushed, and having wet hair after a bath.
Interesting facts: She was supposed to be about 12-15 pounds but is only 9 pounds. We like her little size! This makes it easy for her to be picked up.