10% storewide sale for anyone who has voted! Do you thing for democracy and show your "I voted" sticker in order to get a discount on new pair of jeans or cocktail dress — we have something for everyone! Located at 5914 College Avenue, personal appointments are available. Follow us on Instagram at instagram.com/market_oakland.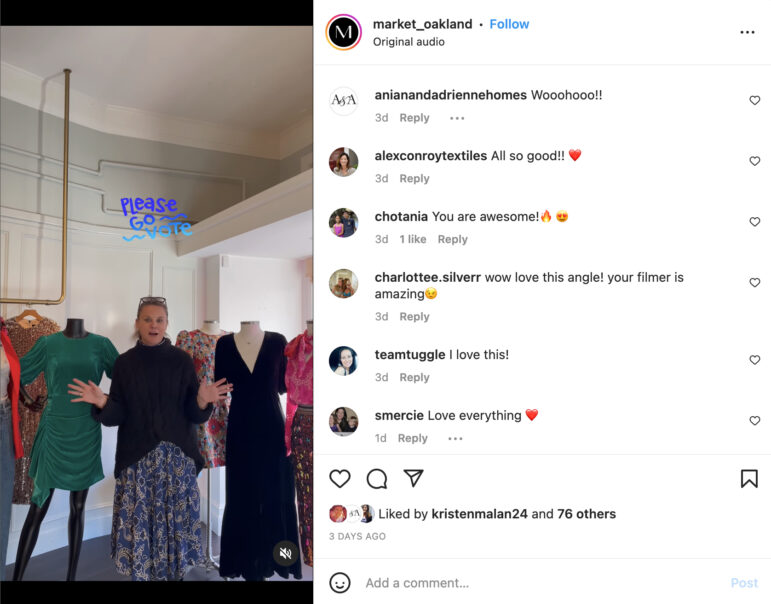 Now carrying a capsule collection for Men. New fall collections from Nation, Re/Done, Organic by John Patrick, Figue, The Great., The Odells, Flogs, Goldsign, Rails, St Roche, ATM and so much more.
[SPONSORED]
Piedmont resident Jennifer Rego has opened Market at 5914 College Avenue in Oakland. The women's boutique features unique brands that sets it apart from other stores.
What brands will you find at Market?
Re/Done, Paige, Rails, No.6, Moussy, Agolde, Citizens of Humanity, Organic by John Patrick, Naadam, Saloni, The Great., The ODells, ba&sh, Naadam, Eddy, Tie & Cinch, Ancient Greek Sandals, Vanessa Bruno, ATM, ALC, St. Roche, Derek Crosby and Vintage Jewelry.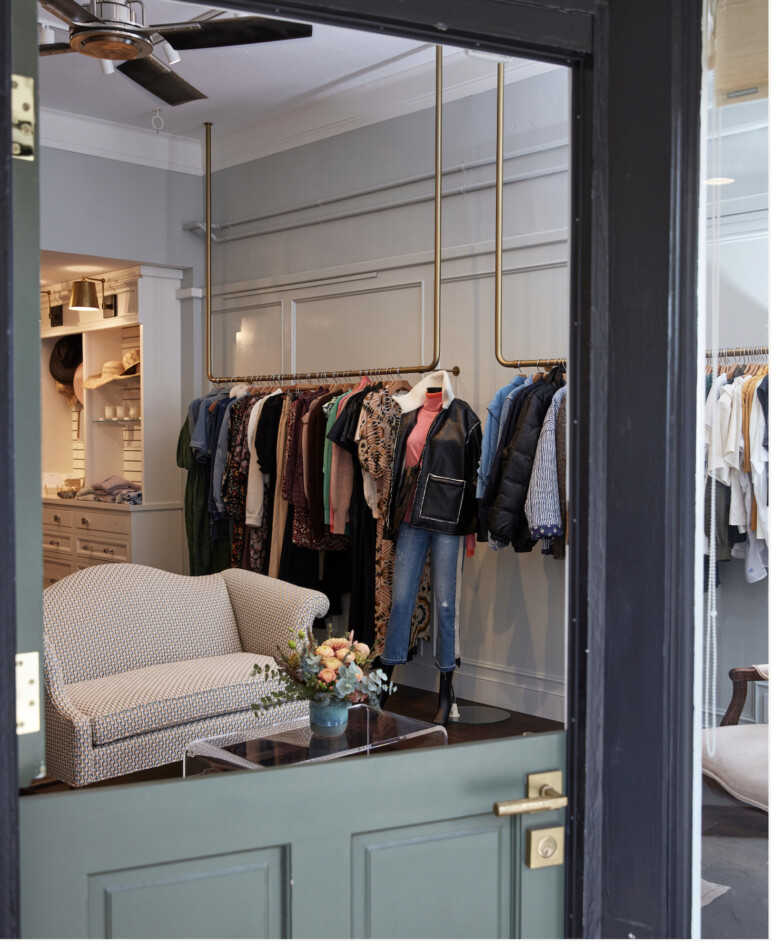 Market
5914 College Avenue
Oakland, CA
415-606-2310
Hours:
Monday: Closed
Tuesday: Noon-4:00 pm
Wednesday-Saturday: 11:00 am – 5:30 pm
Sunday: 12-5:00 pm