Piedmont Community Church, along with Music Director Stephen Main, invites you to a magical performance and reception that has become a holiday Bay Area tradition for more than a decade.
Stephen is currently composing a movement to add to his original cantata that started it all in 2011, For All This Night. The concert will feature the Piedmont Church choir and full orchestra.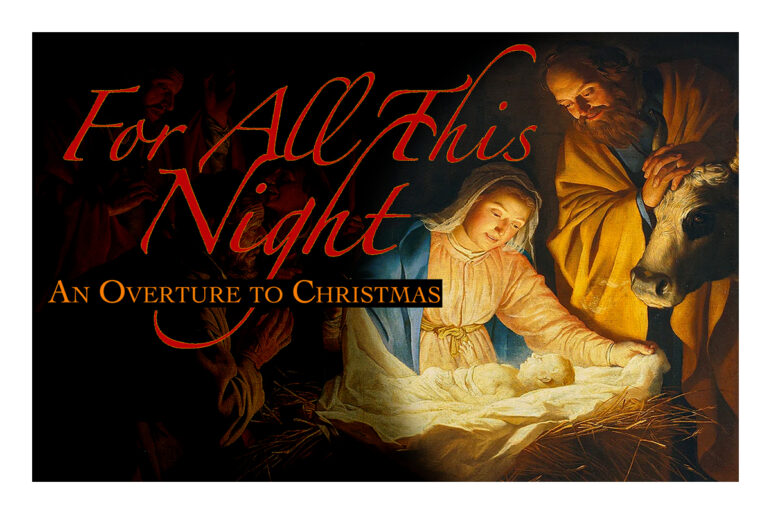 There will be two performances on Saturday, Dec. 17 and Sunday, Dec. 18, both at 7:30 p.m., followed by a gala reception. Tickets are on sale now HERE.
General admission tickets are $50 and patron tickets with special seating are $150.
Past concerts have sold out completely, so get your tickets while the last. Piedmont Community Church is located at 400 Highland Ave., Piedmont.
Find more information HERE or contact the church at (510) 547-5700.
Piedmont Community Church is an engaged, inclusive, interdenominational faith community. Our community extends to the broader East Bay and San Francisco. No matter your age, race, status, background or sexual orientation we invite you to come and see what God is doing here.