The Cancer League, a local nonprofit that funds groundbreaking cancer research at it early stages, announces details for its largest annual fundraising event, the 49th annual Holly Ball.
This year's Holly Ball will be hosted on Dec. 2 at Claremont Country Club. Holly Ball: Great Scot! will whisk guests away to the Scottish Highlands for a night of drinking, dancing, eating and general merriment. Invitees are encouraged to come dressed in their finest highland formal attire, including kilts and tartan. The black tie event commences with a cocktail reception, where guests will meander through an enchanted forest followed by a dinner in a Scottish castle. Entertainment highlights include Scottish fiddlers, Highland dancers, and a bagpipe serenade.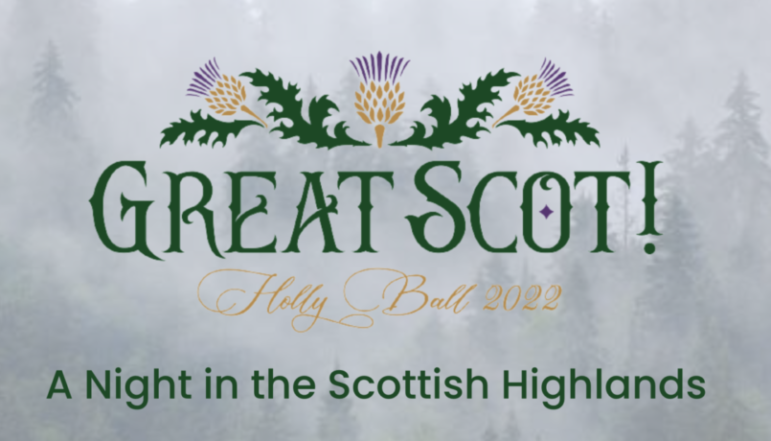 The night would not be complete without a live auction, raise-the-paddle, a raffle and dancing into the night. "This year we are particularly excited about our live-auction prizes," said Brooke Wall and Rebecca Heywood, Holly Ball co-chairs. "We have a pair of full-body health scans from Prenuvo, a shooting and dinner experience for 10 at Wing & Barrel Ranch, an exciting golf vacation to the Scottish Highlands, and much more."
Individual tickets for the event are $425, and sponsorship at any level is welcome.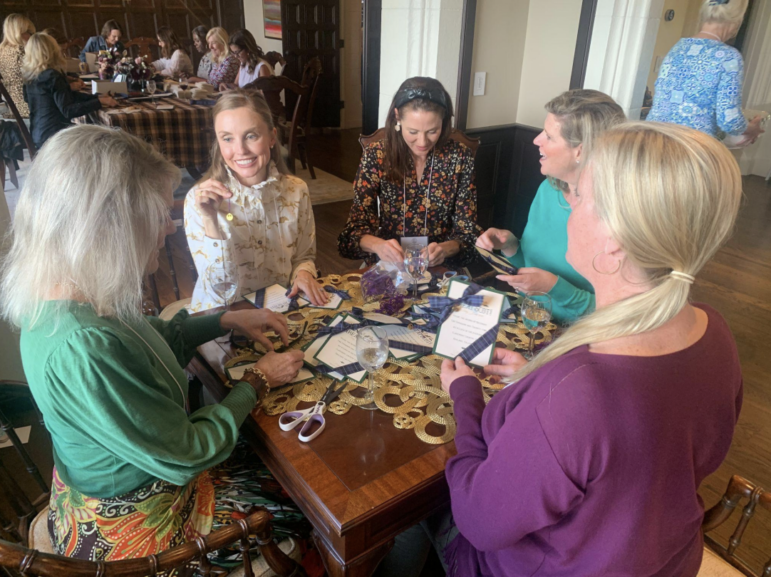 Sponsors at the $1,500 level and above will be invited to the Sponsor Party on Nov. 9. This year's sponsors include John Muir Health/UCSF Health, J.P. Morgan Private Bank, the David & Susan Martin Foundation, OAKLAND KIA, Mr. Gary Kovacs, Rebecca & John Carlo Heywood and more.
Cancer research is normally funded by large nonprofit organizations that require a significant proof of concept. But getting the funding required to develop this initial data set can be challenging, leading cutting-edge ideas struggling to get noticed. Just like technology startups, these research startups need seed funding to get off the ground.
100% of funds raised at the annual Holly Ball event help The Cancer League find and fund these breakthrough research projects, accelerating us all towards the cure.
"The Cancer League has been seeding bold, new research at UCSF for over 20 years," says Alan Ashworth PhD, President at UCSF Helen Diller Family Comprehensive Cancer Center. "These projects have gone on to earn funding from hugely competitive sources so they can yield meaningful changes in how we treat cancer with investigational therapies and clinical trials."
To purchase tickets or learn more about The Cancer League please visit the website HERE.

The Cancer League is a San Francisco Bay Area nonprofit that funds groundbreaking cancer research at its early stages. Since inception in 1973, The Cancer League has raised and donated over $5 million toward the fight against cancer. The organization has an average yearly allocations budget of over $300,000 and an average grant size between $10,000-50,000. The Cancer League's grants support early-stage researchers creating the datasets necessary to get their ideas off the ground. The Cancer League is a charitable nonprofit 501(c)(3) organization.