On Wednesday, Nov. 2, teachers joined with classified employees to rally in support of better healthcare coverage for CSEA staff — para educators, office and custodial staff, maintenance workers, food service workers, health clerks, nurses and other essential district employees.
Earlier this year, PUSD approved raises for both APT and CSEA, but only APT members received a $1,000 bonus to offset healthcare costs. At the Oct. 26 School Board meeting, Piedmont APT president Elise Marks spoke in support of CSEA. "We can not do what needs to be done for our students without the support of our CSEA colleagues," she said. "No one has a closer eye on our students, especially those who are struggling."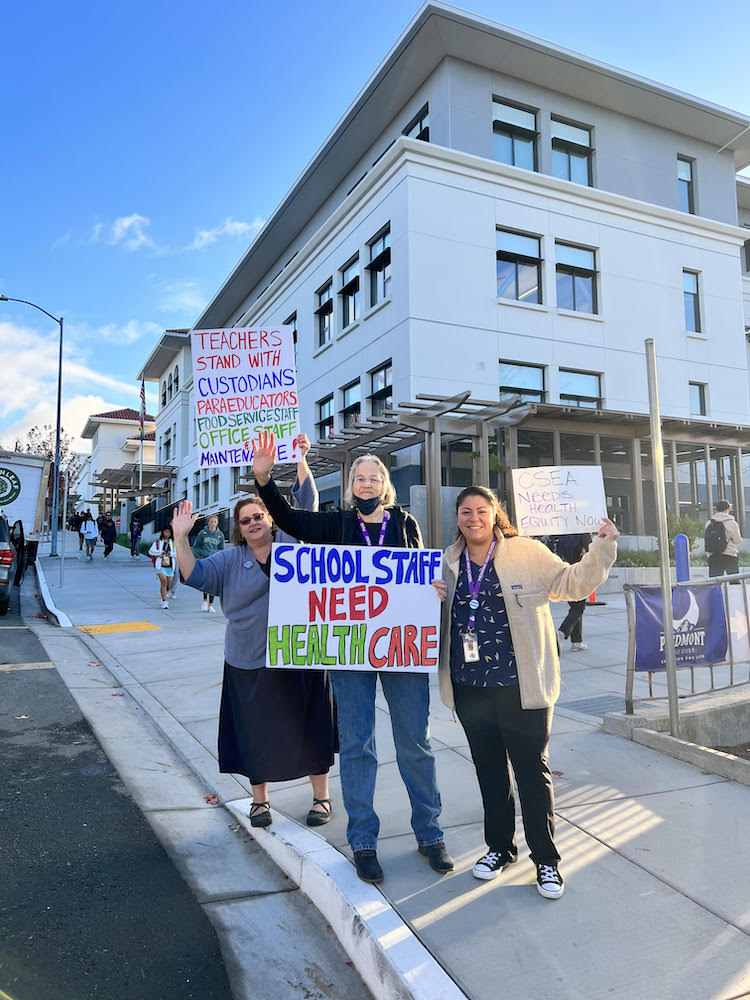 CSEA Vice President Kylie Bennett, a former health clerk who is now the assistant to the director of special education, said most classified employees were looking at a 50 to 100 percent increase in their monthly healthcare premiums.
CSEA members — who filled the chamber that evening — gave emotional testimony to the board about how the healthcare costs disproportionately impact the lowest wage earners in the district, will result in a 10 to 15 percent decrease in their take-home pay, and make it harder to support their families. Many talked about having to work multiple jobs in order to afford living in the Bay Area.