The Piedmont High School cross country teams performed well at the West Alameda County Conference championships on November 5. The Highlander boys finished second and the girls finished fourth at Hayward High School.
The boys were led by Christian Taylor, Xander Schulte-Sasse and Parker Long, who finished third, fifth and sixth, respectively.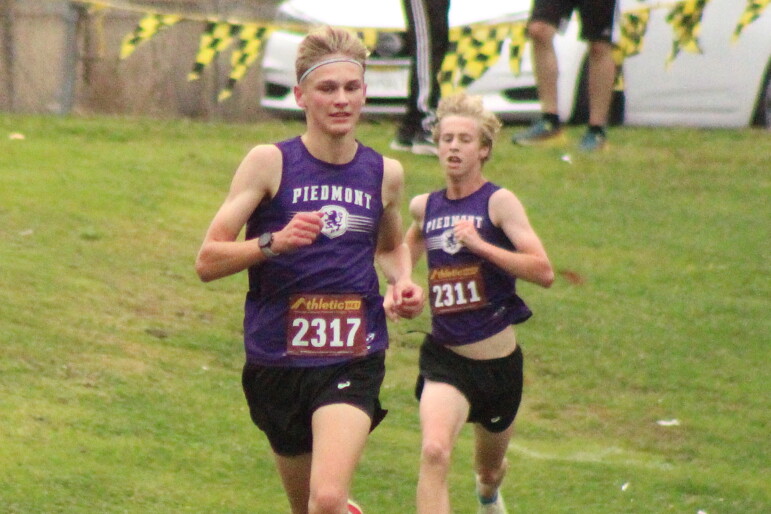 Taylor completed the three-mile course in 15 minutes, 43.51 seconds. Schulte-Sasse finished in 15:46.92 while Long came home in 15:59.07.
"I just wanted to go out and try to run my fastest," Taylor said. "I know there's some really fast kids this year so my goal was to try and go a little bit behind them and hopefully try and work up to them. I was seventh at the mile and just started picking people off. Working with Xander a lot, which really helped."
Said Highlanders coach Jeanine Holmlund, "Xander and Christian expected to be up there."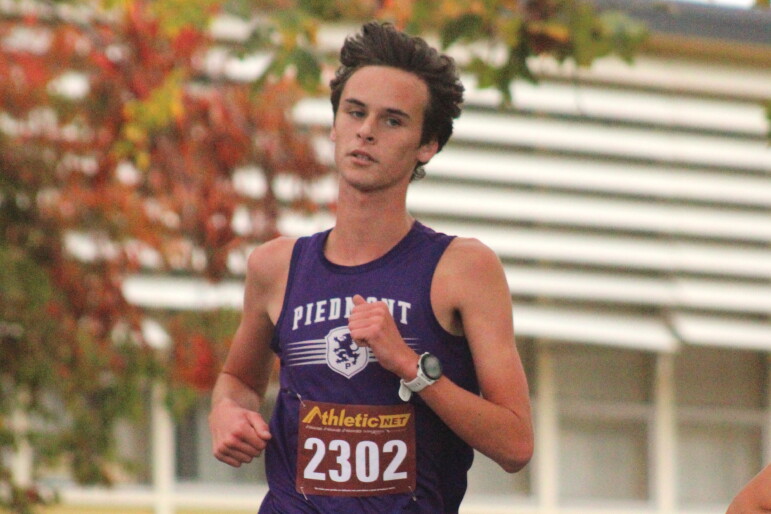 She added that Schulte-Sasse has been sick for a month and is also performing in a play at school.
"The time isn't as fast as Xander ran at the beginning of the season," she said. "But I would hope to think that it's going to come together." Olaf Dietz of Berkeley won the race in 15:04.70. Bishop O'Dowd's Lyle Phillips was second in 15:18.78.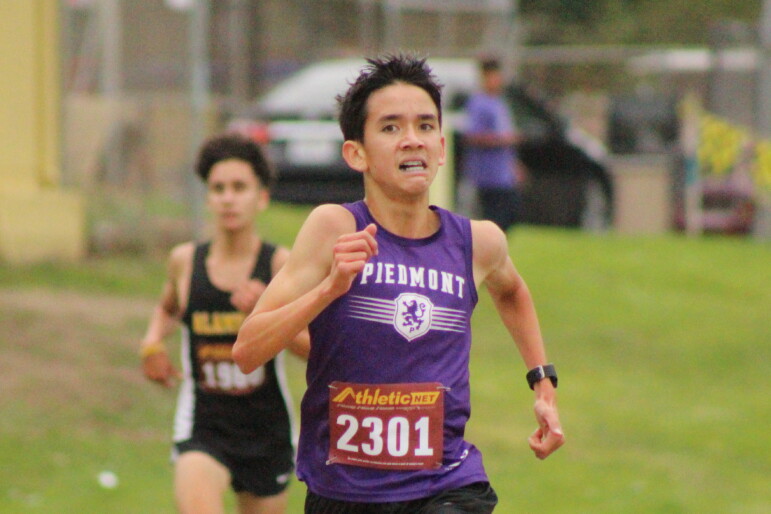 Julien Lee and Alex Ware were the other scorers for Piedmont. Lee was 19th in 16:51.33. Ware was 22nd in 17:03.04. Evan Byun (30th, 17:20.39) and Jasper Tripp (32nd, 17:26.06) were the other runners for the Highlanders.
Piedmont scored 55 points, 12 behind champion Berkeley.
Skylar Best had a huge performance in the girls race, finishing fourth in a personal-best 19:25.22.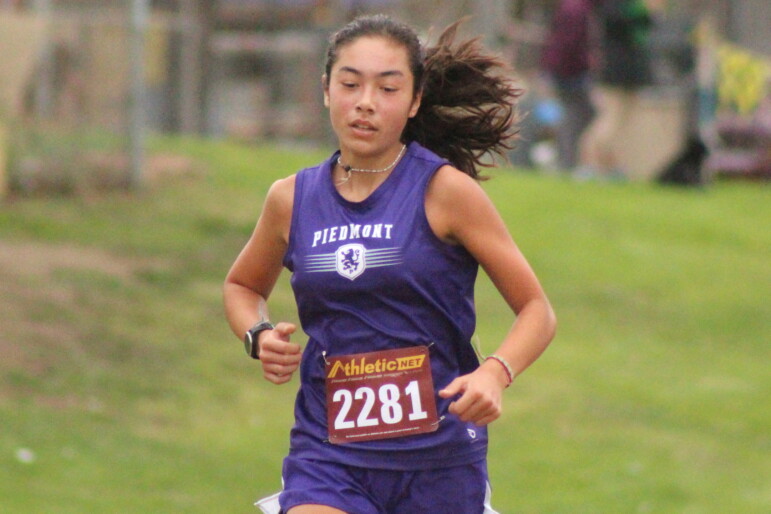 "My strategy was just to go out fast and stay with the top group and see how long I could stay there," Best said. "I was feeling great during the race. I feel really good about fourth place. The girls out here are so talented and so amazing and it's so nice running with them and being challenged by them and I really like that."
Best said it was her best – by 10 seconds.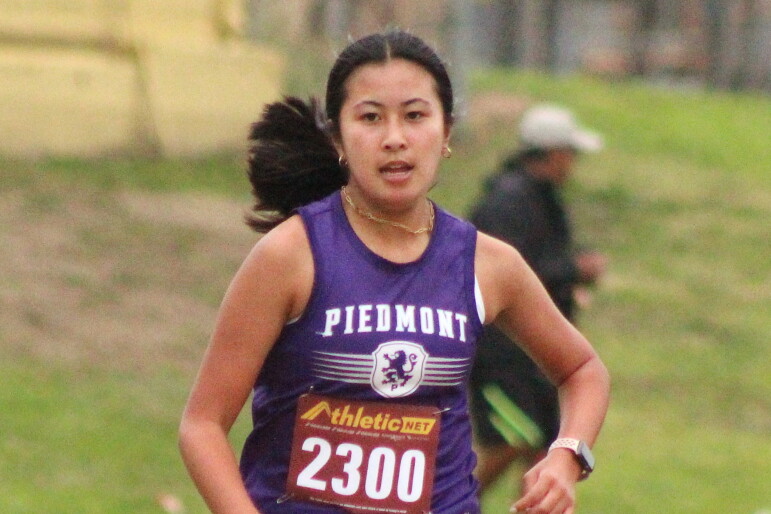 Jamie Schwarz struggled, feeling faint while running, but stayed up and finished 16th in 20:27.05. That was right in front of teammate Cora Chun (20:34.96). Elia Kwong was 31st for Piedmont in 21:11.12, while Quincy Antaya came in 38th in 21:31.24. Best, Chun, Kwong and Antaya are all freshmen, hinting at big things in the future for this group.
"She had a great race," Holmlund said of Best. "She had those two Berkeley girls working together on her. I'm really glad she hung in there. This has been a learning curve. She's coming from middle school, she's used to being in front. In midseason, it was hard for her to have people pass her. Now, she's grown as a racer."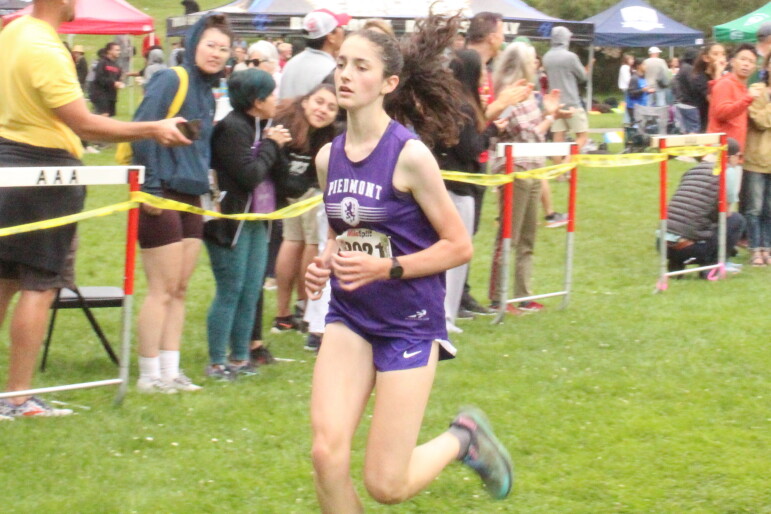 Berkeley won the girls team scoring with 26 points. Castro Valley was next with 61, Alameda with 77, and the Highlanders with 91.
Both Piedmont teams will next compete at the North Coast Section championships, held on the same course on November 19.
Photos by Damin Esper