It all happened so fast. Piedmont High School's boys water polo team had the ball in the final minute of a tied North Coast Section Division 2 semifinal with Marin Academy. The Highlanders were going to get the last full shot clock of the game with a berth in the NCS finals on the line.
And then, they weren't. The entry pass from goalkeeper Dariush Kashani was intercepted by the Wildcats. At the other end, Jonah Nassi fed Connor Dickinson, and the latter fired it into the net with 17 seconds left in the game. Piedmont hurried and Declan Linnane passed to Finn Burke near the Marin Academy net, but the Wildcat defense disrupted the play and Burke couldn't get a shot off. Final score: Wildcats 6, Highlanders 5.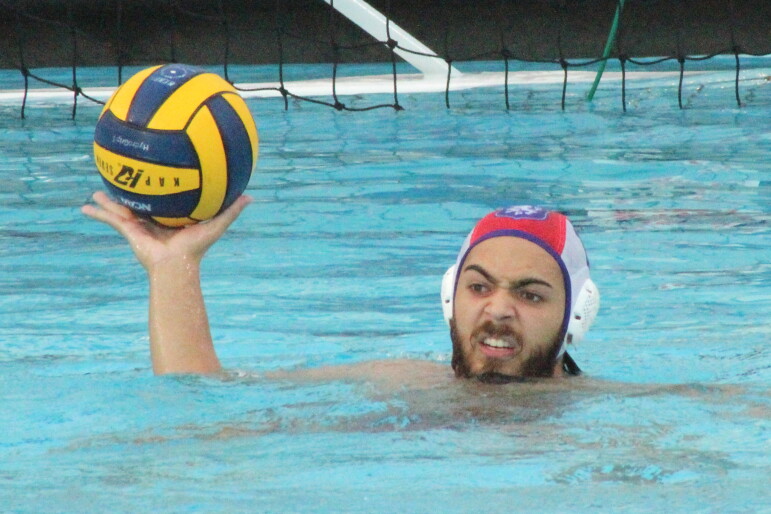 Piedmont finishes the season with a record of 20-7. Marin Academy (12-5) will host Terra Linda (13-6) in the championship game on November 12 at 2 p.m.
"It was a crushing turnover," Piedmont coach Rik Krumins said. "We had a play set up. We had been practicing it all week. Everybody knew what to do, where to go. Credit their defense. I call it 50-50 ball between you and the defender. It's got to be a little bit more outside in a safe area so our guy can go and get the ball. Again, credit their defense.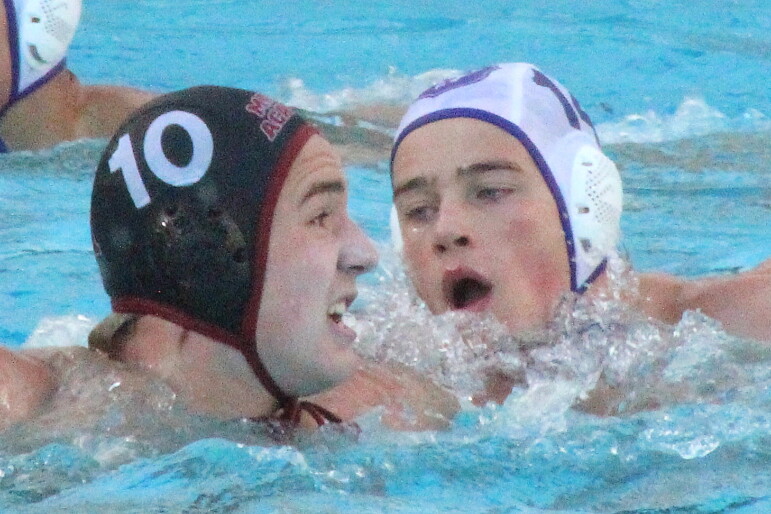 "But what hurt us the most was then they took off. We were on counter attack and they were on counter attack. (Dickinson) is one of their best players and he got in position to score the ball and he did."
Said Linnane, "It changes so fast. It was my fault, the guy went by me and was able to get the fast-break goal. It just sucks." Linnane scored all five of the Highlander goals.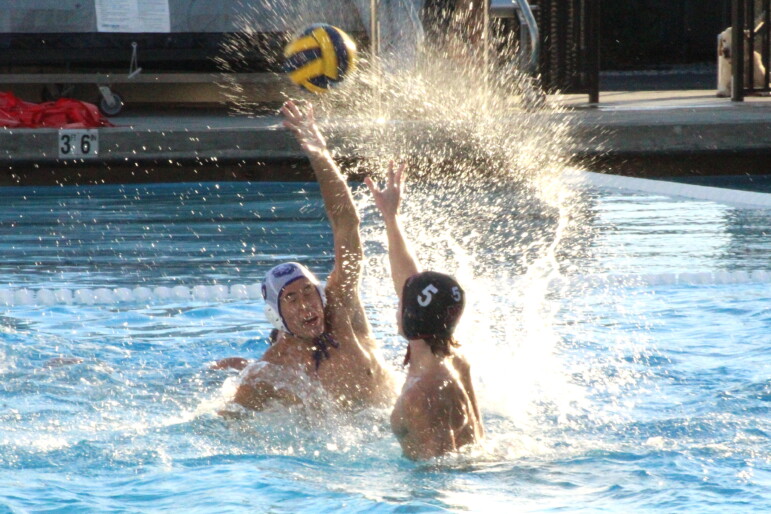 Piedmont has a roster full of strong offensive players and averaged 11 goals a game on the year. But Marin Academy's defense was strong throughout. That includes their goalie, Piedmont resident Ezra Trost-Goldhammer.
"They're an ultra-physical team," Linnane said. "They won't give you much airspace. We did a good job getting kickouts when we threw it in. I think George Stein drew five kickouts and we just weren't able to convert. And that's credit to them because they played a great game."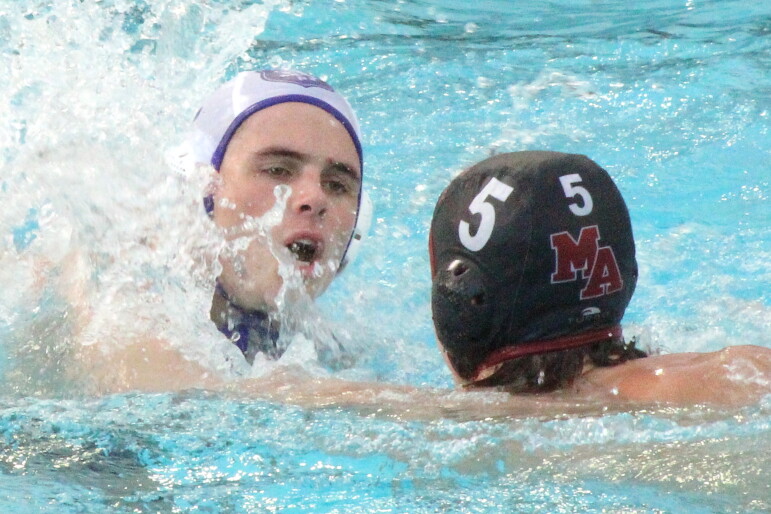 Said Krumins, "They press defense and then they counter out of that. That's their defense fueling their offense. That was our Achilles heel. We wanted to make sure that we were defending that properly. And they got a couple of goals, but I think overall we did a good job of getting back on defense."
Tucker Byrne got the Wildcats on the board with three minutes, 41 seconds to go in the first quarter. Linnane answered at 1:39 and the game was tied 1-1 after one. Byrne got another just 29 seconds into the second quarter, but once again, Linnane responded with 4:54 to go in the half. Dickinson scored for Marin Academy with 2:38 to go and the teams went to halftime with the Wildcats in front, 3-2.
"Those are fun games," Krumins said. "You look up at the scoreboard and wait, 3-2? It was a lot different than the last game. But that shows us the level of play that we're playing. Those are the good teams, those are the good games, those are the good battles. It's even. It's a 1-2 goal game the whole entire way through. That builds character. That's the whole point of having these kids out here. That's why we're playing sports."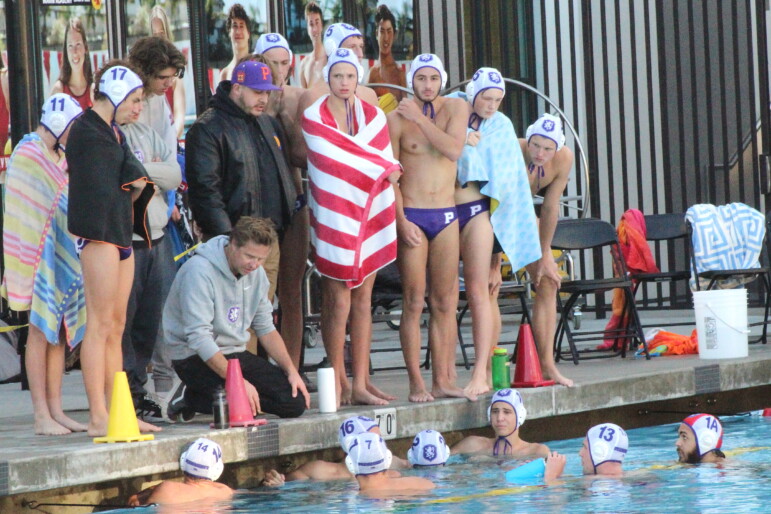 Dickinson had the only goal of the third quarter, scoring with 4:04 remaining to give Marin Academy its biggest lead of the afternoon.
Once again, it was Linnane who came through to tie the game. First, he scored at 6:05 to make it 4-3. Then, he scored on a half court (half pool?) shot, catching Marin Academy off guard. The Wildcats had the ball and had called timeout. Linnane got a steal and then was fouled. Instead of taking his time putting the ball back in play, he spotted the Wildcats keeper out of the net and fired the ball half the length of the pool.
There was 4:40 left and the game was tied again. But not for long. Dickinson scored just 19 seconds later to put Marin Academy back in front. No worries. Linnane took a pass from Daniel Bonin and tied it back up with 3:53 to go, setting up the dramatic final 30 seconds.
Photos by Damin Esper