The Piedmont High School boys water polo team advanced to the North Coast Section Division 2 semifinals with a 15-12 win over Novato at Amador Valley on November 5.
The third-seeded Highlanders (20-6) will play at No. 2 Marin Academy (11-5) on November 9 at 3:30 p.m. The winner advances to the championship game on November 12.
Tickets to sit on the pool deck at Marin Academy can be purchased at: https://gofan.co/app/school/CIFNCS?activity=Water%20Polo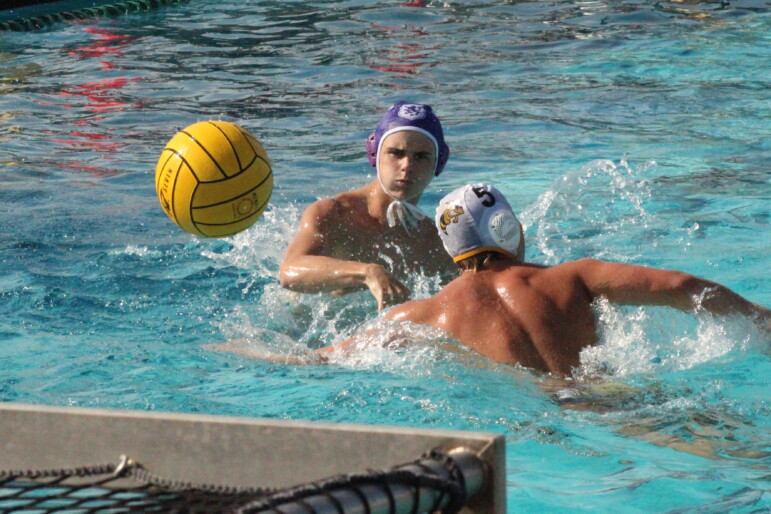 In the Novato game, George Stein scored five goals to lead Piedmont. Peter Krumins added four goals and Daniel Banin had three.
Novato finished the season with a record of 11-13.
The Hornets jumped out to a 1-0 lead on a goal by Hannes Gerber just 38 seconds into the game. Stein tied it with five minutes, 52 seconds left in the first quarter. Nico Procopio gave Novato the lead again at 5:24. Krumins knotted the score with 5:02 to go.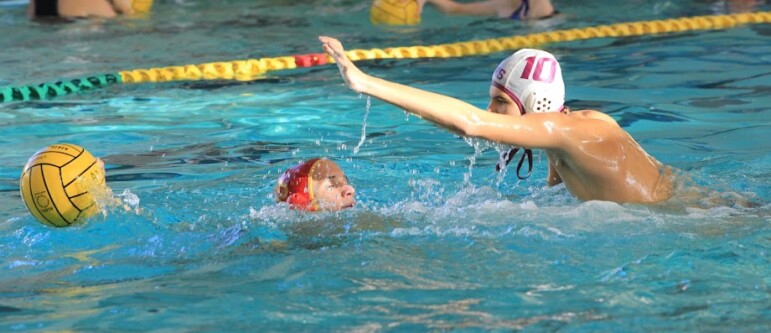 The teams battled at 2-2, but Stein gave Piedmont the lead for good with 1:44 remaining in the quarter. Banin scored with 0:38 on the clock and the Highlanders led 4-2 after one period.
Alec Chu scored for the Hornets with 6:19 left in the half to cut it to 4-3. The Highlanders got goals from Declan Linnane, Finn Burke and Krumins to open up the lead. Ezra Portillo got one back for Novato in the final minute, and the score stood at 7-4 at halftime.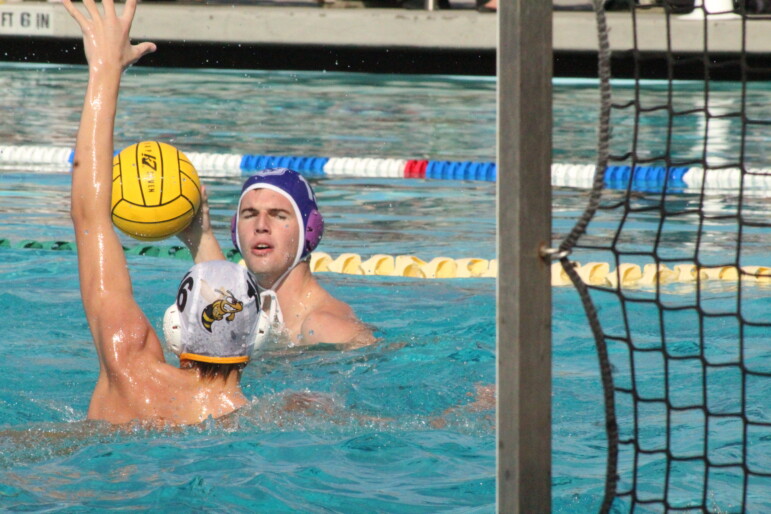 It was 12-8 after three quarters, and a goal by Burke early in the fourth gave Piedmont its biggest lead of the game. But a pair of Gerber goals sandwiched around one by Portillo cut the lead to 13-11.
Two more goals from Stein helped hold off the Hornets.
Gerber and Portillo had four goals apiece to lead Novato.