Piedmont High School boys basketball coach Ben Spencer is very excited for his fourth season at the helm. The Highlanders lost their best player from a year ago – guard Jojo Murphy – but have more offensive firepower this year as well as more depth and more height.
"I would say we're actually going to be stronger," Spencer said. "This is the first time we've had enough guys to run a summer program. We played in four tournaments. The commitment that we've had with our top 12 guys has been incredible."
A.J. Harris leads the returnees. Now a senior, the 6 foot, 6 inch forward should be one of the top players in the East Bay. He can play inside and outside, and when his 3-point shot is falling – that's most nights – he opens things up for his teammates.
"He's a stud," Spencer said of Harris, who has committed to Emory University.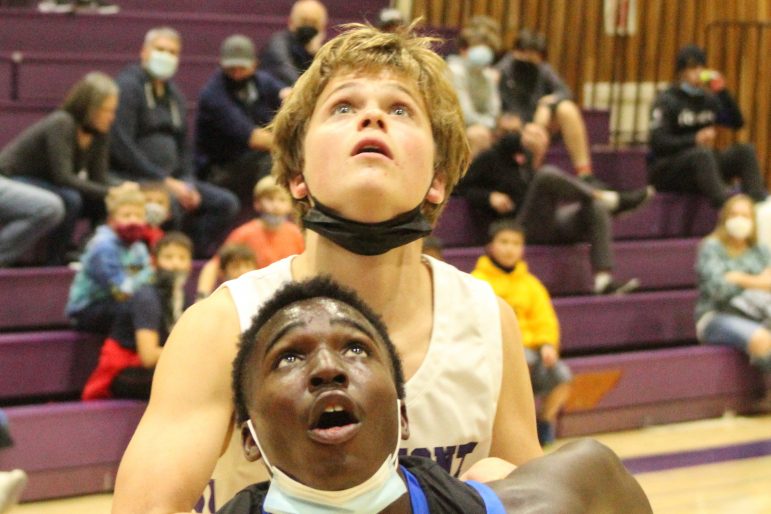 Brit Burden, a 6-6 junior, will be another top returning player.
"He developed more than any player over the past five months that I've ever seen," Spencer said. "He and A.J. are the only proven guys."
However, Spencer said there's plenty of firepower on the rest of the roster. Sophomore Ravi Silverberg (6-1) and junior Arjun Bornstein (5-11) will mostly play point guard. Silverberg is the starter.
"He's got a lot of length," Spencer said. "Hasn't played at the varsity level. Stretches the floor, good passer, good defender."
Spencer said Murphy would be keyed on by defenses and it changed the traditional role of a point guard. Silverberg and Bornstein will have different challenges, but they won't be the focus of the opposing defense the way Murphy was.
"Ravi and Arjun are awesome facilitators," Spencer said. "In terms of where we are as a team, we're light years ahead offensively. We're going to be a really good high-powered offensive team. From one through five, we have guys that can shoot, dribble pass."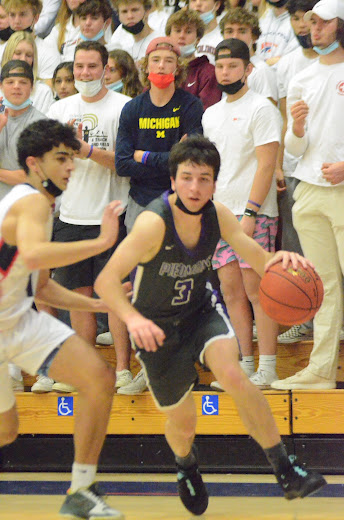 Theo Evans, a 6-1 senior, will start at shooting guard.
"I think he's going to be the person that makes us go from a good team to a great team," Spencer said. "He's become that third scoring option. When he's aggressive and putting up shots, we're going to be hard to stop."
Thorin Holmes will be a swing. The 6-2 junior is the brother of graduated Raydan Holmes.
"Absolutely one of the smartest basketball players that I have coached," Spencer said. "Might not be the quickest or the strongest but he's good boxing out. He doesn't look to shoot but he facilitates, getting guys open on screens and with passing. He's going to have a big year for us."
Junior Declan Linnane (6-4) will be (along with Bornstein) the first off the bench.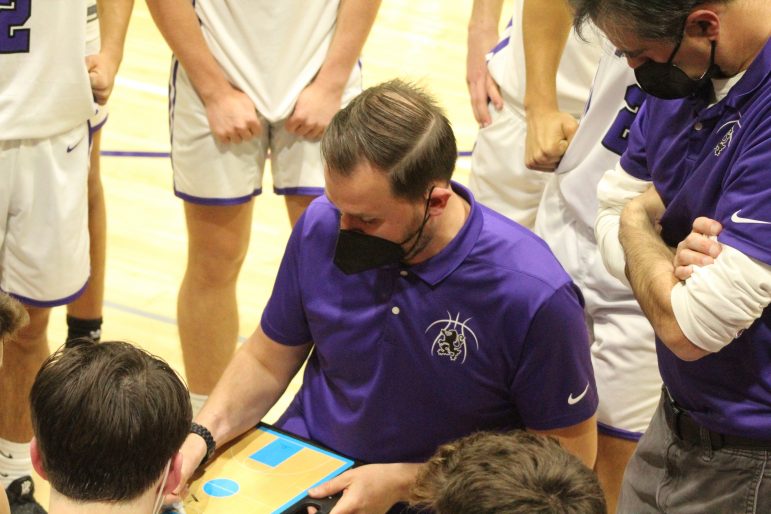 Spencer is confident in the offense, so he and the coaching staff have been focusing on defense.
"All those guys defensively are going to be strong for us," he said. "I think we're going to try to get out and run. When A.J. and Brit get rebounds, they wont need to find Jojo. They'll be able to get out and run the fast break."
The goals remain the same – challenge for the West Alameda County Conference championship, challenge for the North Coast Section Division 3 championship, and qualify for the California Interscholastic Federation playoffs. In 2021-22, the Highlanders went 16-11 and were knocked out in the semifinals of the NCS Division 3 playoffs. In 2019-20, Piedmont won the first NCS championship in school history in Division 4, then lost in a thrilling game in the CIF Division 2 first round.
The first regular season game will be at 3 p.m. on November 26 at home against Marin Catholic. The schedule features games with University-San Francisco and Campolindo, as well as the usual rivals from the WACC including Bishop O'Dowd and Berkeley.