The warm, sunny morning saw over 2000 registered runners and walkers turn out for Piedmont's annual Thanksgiving Day Turkey Trot 5K. See more photos below.
---
The post was updated on Nov. 29 with the following information from Sydney Proctor of the Turkey Trot board:
The 21st Annual Turkey Trot had 2200 registered runners and about 75 four legged participants. We sold out by midday on Wednesday 11/23. Walter, a 2018 PHS grad, defended his 2021 title as fastest turkey. Jessica Freeman, a previous title holder as well, took the podium with her toddler in in arms after easily sailing to the fastest female turkey spot.

We had 9 age group categories for both men and women and gave prizes for first through third place.

This is a community event and the race was successful due in a large part to the 54 course monitors we had (backed up by the Piedmont Police) who kept the course closed and safe for everyone.

This year we saw three separate refreshment stations pop up along the course hosted by our neighbors beginning just past mile one on La Salle Avenue.

Additionally we had over 50 volunteers at the Exedra, many members of the PHS track and cross country teams(and their parents)with coffee and hot chocolate being served by the Piedmont Service Crew.

Based on the post race party atmosphere with music blasting and laughter everywhere I'd say our race e was a roaring success.

We are already planning for next year!

Trot On!

Sydney Proctor and the 2021 Turkey Trot Board
Walter Teitelbaum was this year's winner, and Jessica Freeman took first place for the women's division. The top ten runners in women's and men's each are listed below. See full results here.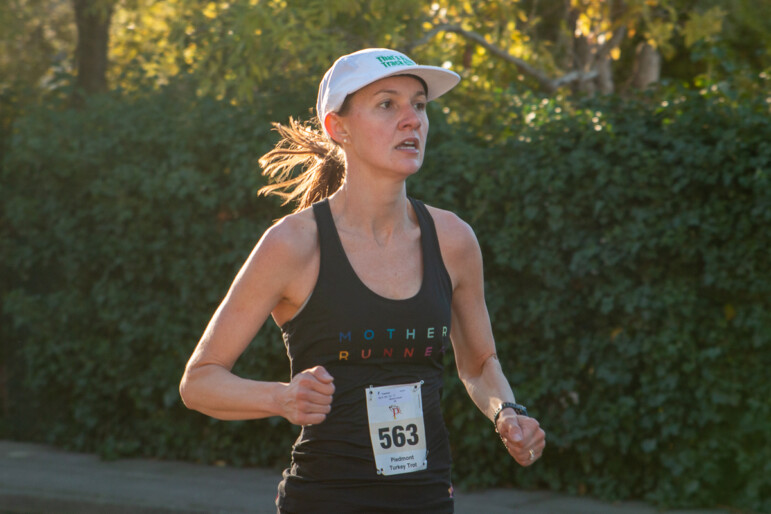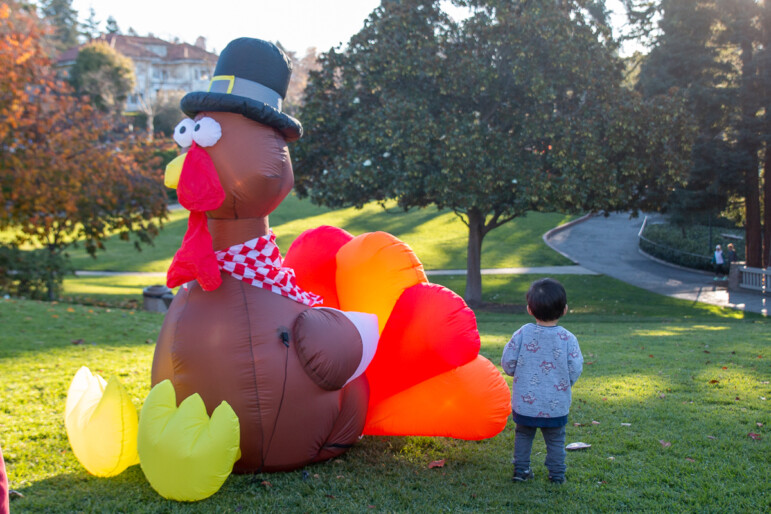 All photos by Julie Reichle