This is one in an occasional series highlighting area nonprofits. Have a favorite organization you'd like us to feature? Let us know at news@piedmontexedra.com
Three nights a week, 150 new immigrants make their way to the Las Casas English Language Program at the Cristo Rey de la Salle High School near the Fruitvale BART station. The program was started in 2002 by Sister Ann Ronin, OP, Dominican Sisters of Mission San José, with only three students, and its mission has remained the same since its founding: to empower students to achieve their personal, educational, and vocational goals and to build a brighter future.
Las Casas offers affordable — the registration fee for Spring 2023 is only $40 — in-person, ESL classes for low-level English learners. The evening classes are offered three nights per week and are taught by over 40 volunteer teachers. Computer literacy is integrated into the curriculum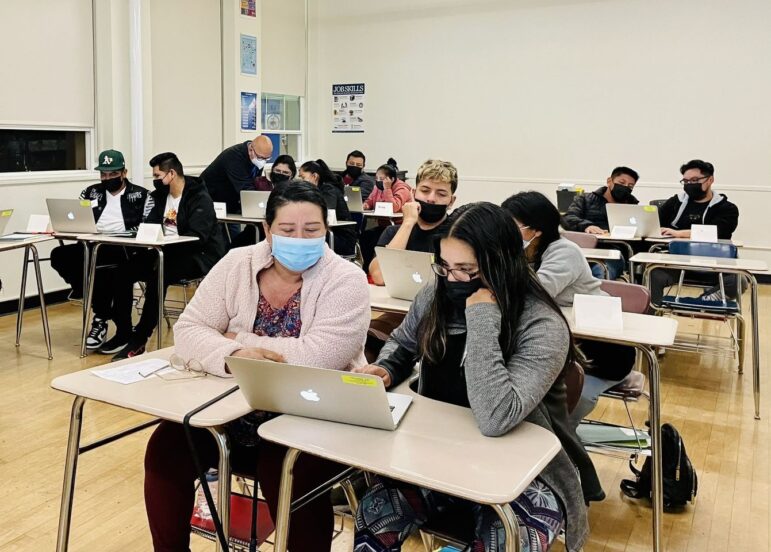 According to a survey conducted this fall of 146 students, Las Casas says most students fall into the 18-30 year old range. Most are from Guatemala (65%), followed by Mexico (15%), El Salvador (14%) and Colombia (4%). While 86% of students are employed (45% of them full-time), 60% earn less than $20,000 a year.
Piedmonter Sally Guzdar says she started volunteering with Las Casas in the fall of 2021 after getting certified to teach ESL through Berkeley Extension. She became the organization's director of communications and development this fall.
In addition to her new role, Guzdar still teaches introductory classes two times a week. "A number of my students have never been in school prior to coming to Las Casas. It takes a lot of courage for them to step into a classroom for the first time," she said. "We really strive to create a welcoming and nurturing environment at Las Casas — we play lots of games and focus on activities that get our students up and talking and interacting with each other. Our goal is to support this very vulnerable population and give them the skills and the confidence they need to build a better life." Her high school daughter has also started volunteering one night a week.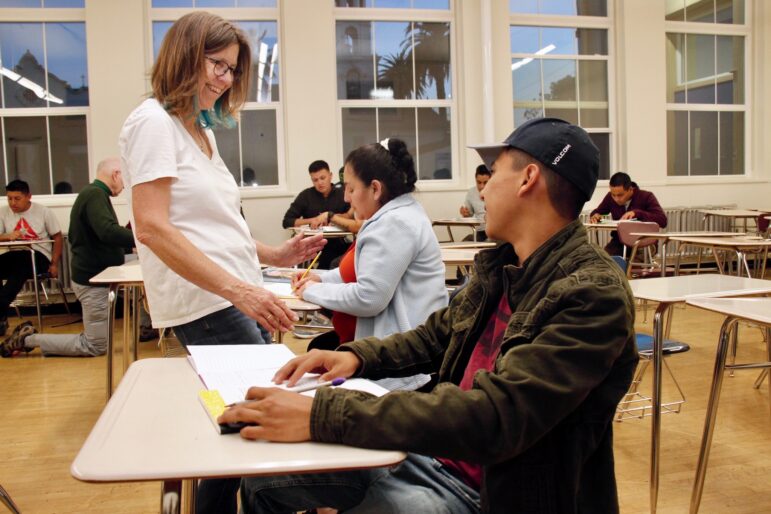 Guzdar says many ESL programs in the area have been cut back, are offered during the day, or have migrated online since the pandemic, making Las Casas's offerings more important than ever.
"The students are so inspiring. They come to class smiling and grateful and ready to learn — even after a long day of work or caring for family," Guzdar said. "They know that learning English will open doors for them and help them build a better life for themselves and their family. It truly is a privilege to teach my class."
Other Piedmont volunteers are Maria Topete, Robert Barbosa, and their son Tomas Barbosa-Topete. Volunteers come from all over the East Bay, including Berkeley, Walnut Creek, Alamo, Alameda, Hayward, Castro Valley, and Oakland.
As the group celebrates twenty years, they have launched an end of year fundraising campaign. Las Casas only charges their students a small fraction of their overall costs, so all funds raised go directly to cover program and administrative costs to support their work. You can donate and check out their new video that features Las Casas students and volunteers here. (All donations are tax-deductible.)
For more information on Las Casas and how to get involved, visit their website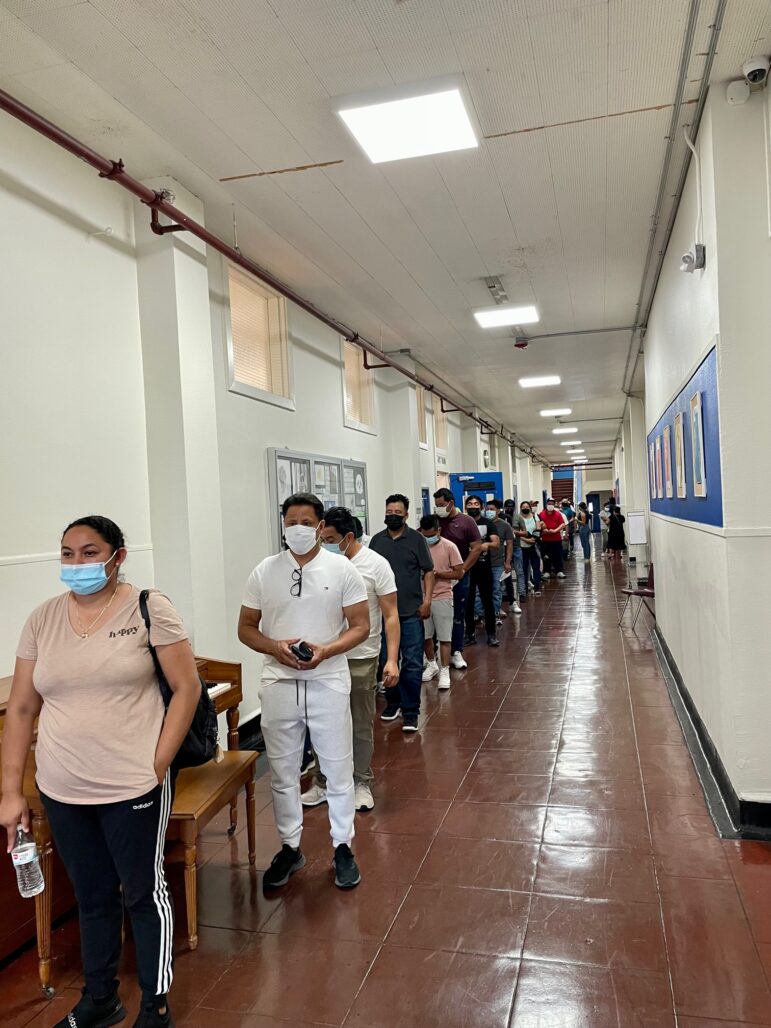 (This article was updated on Dec. 2 to add additional information about its founding.)