Oakland's 50th mayor, Libby Schaaf, has done a tremendous job in the last eight years compared with those who preceded her, a community leader who received a key to the city last month said.
Arabella Martinez, an Oakland resident who has an affordable housing development named after her, made the comments following Schaaf's final State of the City address.
"It's an amazing story," said Martinez, who was the first CEO of The Unity Council in Oakland and whose name is part of the Fruitvale District's housing development Casa Arabella.
For the last 24 years, Schaaf, who was born and raised in Oakland, has been working for her community in some way.
She stumbled first into a job working for City Councilmember Ignacio De La Fuente, who ran for mayor this year. Her job lasted five and a half years before she worked for then-Mayor Jerry Brown followed by a role directing public affairs at the Port of Oakland.
Her tenure came with challenges. She was laid off twice before becoming mayor. Once in 2008 when she was working for the Port and then in 2010 when she was a legislative analyst for the City Council.
By then she had launched her campaign for a seat on the City Council where she served one term before taking the helm as the city's top leader.
"Oakland, we love you," Schaaf, a Skyline High School graduate, said at the end of her Oct. 19 State of the City address. "It has been the honor of a lifetime to serve as your mayor."
Schaaf said in a one-on-one interview two days before the address that anger brought her to public service.
"The government has done some horrific things," Schaaf said. "It has committed injustices. It has abused power. It has not advanced the interests of everyone equally, and so when people are angry at me, I recognize that."
Schaaf said, "That anger is legitimate. It is authentic and it should be honored. Because that anger is around the institution and the history that my position holds."
She added, "And so when I approach it with that mindset it allows me to actually hear and listen and feel with complete compassion."
Compassion may be the hallmark of the mayor's legacy. Others used empathy to describe Schaaf.
Martinez said Schaaf speaks with understanding and empathy. Jacqui Tully, who attended the State of the City address, said Schaaf gave an empathetic and positive speech.
Critics of the mayor cite her support of Oakland police, saying police perpetuate violence against Black and Hispanic people. Critics say money spent on police would be better used to alleviate crime by helping residents with jobs, mental health services, and among other things, housing.
Schaaf said during the interview that she does not want to "sugarcoat" her legacy.
Violent crime and homelessness are up in Oakland. But during her first five years in office Oakland reduced cumulative killings to the lowest number since police started tracking the data, police data show. Since the COVID-19 pandemic, gun violence has been on the rise in her city and cities nationwide.
"While the situation is heartbreaking right now," she said, "it is true that we gave Oakland its most sustained period of peace with regards to the fewest cumulative homicides since we started keeping records in 1985."
"But there is nothing more heartbreaking as mayor than to feel every single harm and every single loss is your personal responsibility," she said.
Possibly her biggest regret was failing to take on homelessness in her first two years in office. It was not a top ten issue when she was elected, but it has exploded since then, she said.
But she has a long list of successes, too, starting with education.
Schaaf is most proud of incubating Oakland Promise, an initiative to get more low-income Oakland children through college. Her office has also played a role in the Teachers Rooted in Oakland program, a housing subsidy effort to keep teachers of color teaching in the Oakland Unified School District.
Schaaf said her successes also include a $50 million quasi-endowment announced with U.S. Vice President Kamala Harris. The endowment called The Generation Fund will provide money for college to 30,000 Oakland students.
Also, under her watch, residents approved Measure AA ensuring universal access to preschool while the Keep Oakland Housed program, begun in 2018, has helped at least 7,200 households keep their homes.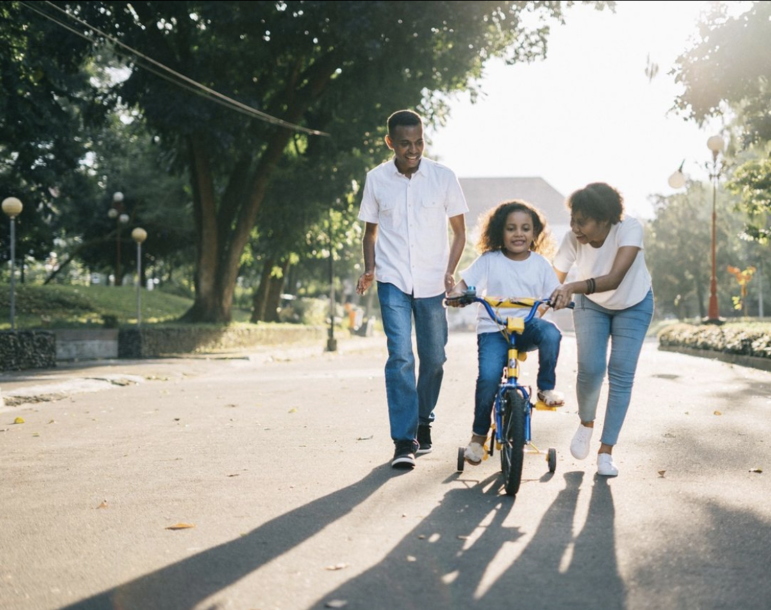 Oakland Resilient Families is providing guaranteed income for hundreds of families on a pilot basis. Community cabins are providing more palatable housing for homeless residents and the 17K/17K Plan will likely achieve both of its goals by 2024.
It has already increased protections for more than 35,000 tenant households, more than doubling its 17,000-household goal. The plan at the end of last year was about 230 units short of building 17,000 new homes by 2024.
"And you know, I feel proud looking out at Oakland's new skyline, knowing that there are so many more homes and jobs than when we arrived in City Hall," Schaaf said.
"I can also say that city staff believe that we've had the biggest building boom, period. At least since the 1906 earthquake," she said.
Under Schaaf's leadership, Oakland crews repaved over 200 miles of road. Much of that was in a fashion that is more racially equitable than before. At least some of the racial equity work began in 2019 with The Great Pave, which resulted in newly paved roads in areas that had been without new asphalt for decades.
"I'm very proud to be called the pothole mayor," Schaaf said.
She credited Oakland voters who in 2016 approved Measure KK, an infrastructure bond that provided money for the effort. Voters were asked this month to approve Measure U, which will provide money to continue the paving effort.
Unofficial results show Measure U passing with more than the necessary two-thirds votes.
Schaaf sidestepped the question about what she is planning to do after she leaves office. She is a "1,000 percent" mayor until the end of her term, she said.
"I am gonna decide what I'm doing next next year," she said.
She believes strongly in government. She was "blubbering" while walking around the mass vaccination site at the Oakland Coliseum as people received the COVID-19 vaccine. It also brought her a sense of relief.
"There's this thing called government that tries to take care of everybody in a way that is fair and is just," Schaaf said. "And while we have a lot more work to do, and I know people are very grumpy with government right now, I still believe it's our best collective selves."
Michael McAfee, chair of the board of Oakland Promise, offered a little perspective on Schaaf's tenure.
"This has been a mayor who has cared about children and families," McAfee said.
That infrastructure, which she laid, will transcend her tenure, he said.