Piedmont High School's girls tennis team had a huge showing at the West Alameda County Conference championships on November 4-5 at Chabot College. Tonya Kononova won the Foothill Division singles title, and the Highlander doubles teams finished second, third and fourth in the Foothill Division.
Kononova defeated Alameda's Juliana Johnson in the championship on November 5, 6-3, 7-5. Kononova hasn't dropped a set to a WACC opponent all season. She blew through her two matches on November 4, beating Berkeley's Lianna Leung, 6-1, 6-0, then defeating Alameda's Renata Serna in the semifinals, 6-1, 6-2.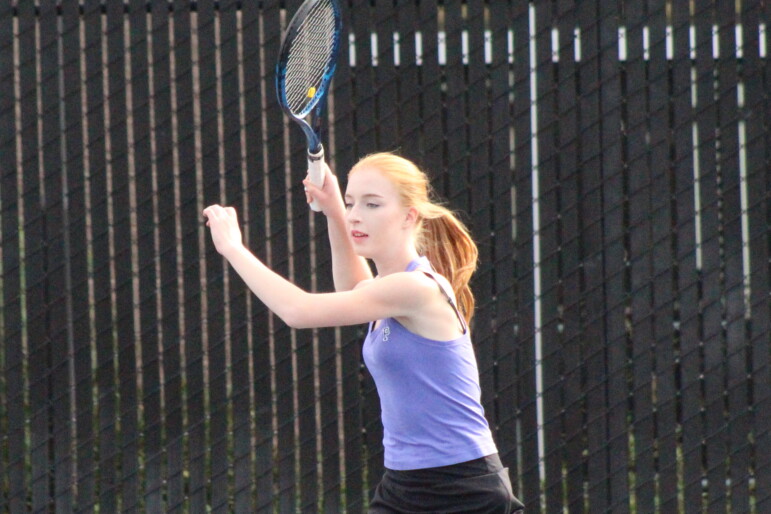 Kononova is expected to be one of the top seeds in the North Coast Section Division 2 individual tournament to be held November 14-15 at McKinleyville and Arcata high schools.
Piedmont's doubles team of Cecilia DeFazio and Emma Eisemon lost in the finals to the top seeds, Bishop O'Dowd's Leyla Ackaoglu and Cecilia Weible, 6-4, 6-4. DeFazio and Eisemon made the finals by defeating teammates Anne Jumper and Michaela Bini in the semifinals, 6-2, 6-4.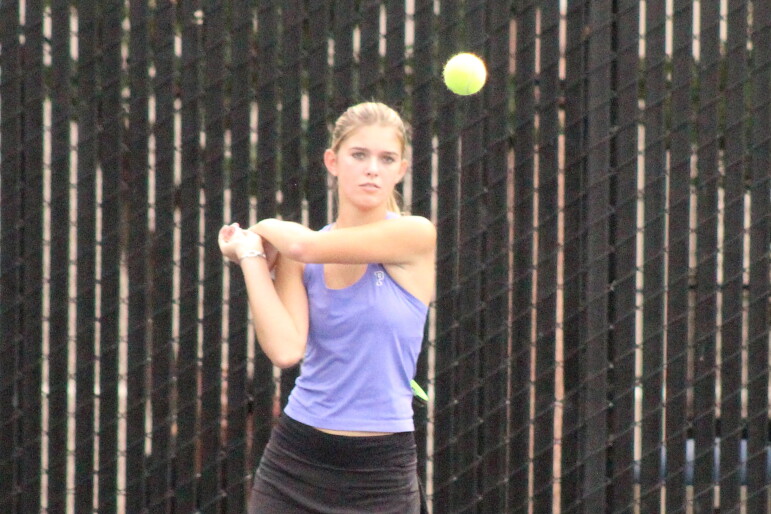 Jumper and Bini then took third place by beating teammates Annika Gilliland and Mara LaForte, 6-2, 6-4. Gilliland and LaForte had lost to Ackaoglu and Weible in the semifinals, 6-2, 6-3.
DeFazio and Eisemon started their run by defeating Bishop O'Dowd's Ashley Carroll and Diya Shah, 6-2, 6-3. They beat Alameda's Angelina Yi and Vankhanh Hoang, 7-6 (3), 4-6, 6-3.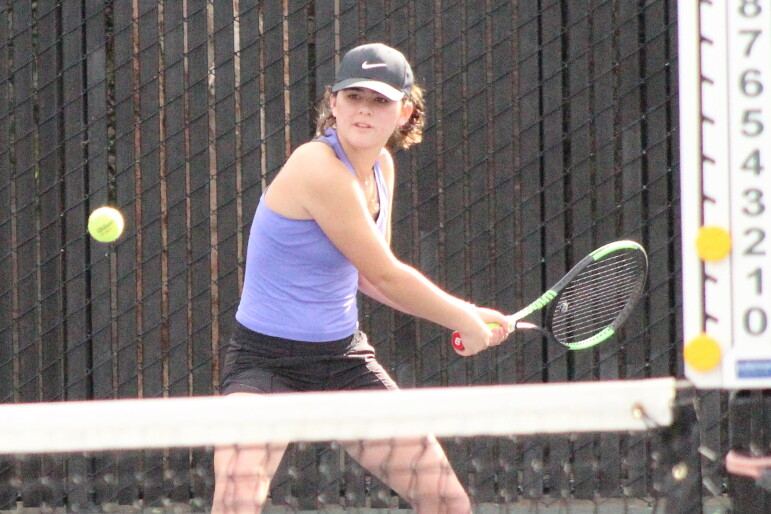 Jumper and Bini were seeded second and got a first round bye. They then defeated Castro Valley's Faith George and Ngoc Nguyen, 6-4, 2-6, 6-4 to advance to the semifinals against Jumper and Bini.
LaForte and Gilliland opened the tournament by beating Bishop O'Dowd's Aroline Dailey and Michaela Rollo, 7-5, 6-3. They then downed Berkeley's fourth-seeded team of Elliot Schrag and Malika Treyna, 5-7, 6-2, 6-1.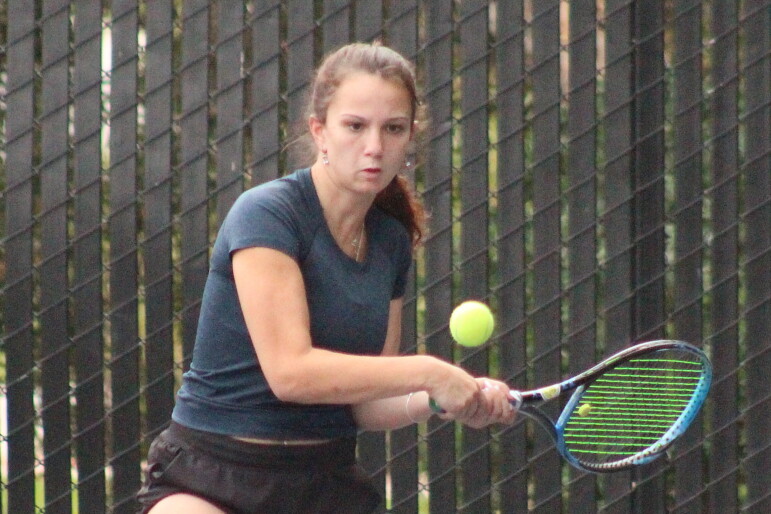 Carolina Romanczuk was Piedmont's other singles entry. She lost her opening match to Berkeley's Sam Lopatin, 6-4, 6-4, but then rallied to win the consolation bracket. She beat Bishop O'Dowd's Liyat Kifle, 8-1, and then defeated O'Dowd's Claire Moody in the consolation championship, 8-1.
The Highlanders next play on November 10 in the NCS Division 2 team championships. Piedmont received the third seed and a first round bye. The Highlanders will play the winner of the Lick-Wilmerding-Marin Catholic match scheduled for November 9.
Photos by Damin Esper