Piedmont High School's Skylar Best completed an impressive freshman season by running 64th in the girls Division 4 race at the California Interscholastic Federation championships on Nov. 26.
Best completed the 5,000-meter course at Woodward Park in Fresno in 19 minutes, 56.2 seconds.
Payton Godsey, a junior at Oaks Christian-Westlake Village, ran away from the field to win the race in 17:00.1. Renae Searls, a junior at Alhambra-Martinez, was fourth in 17:45.3.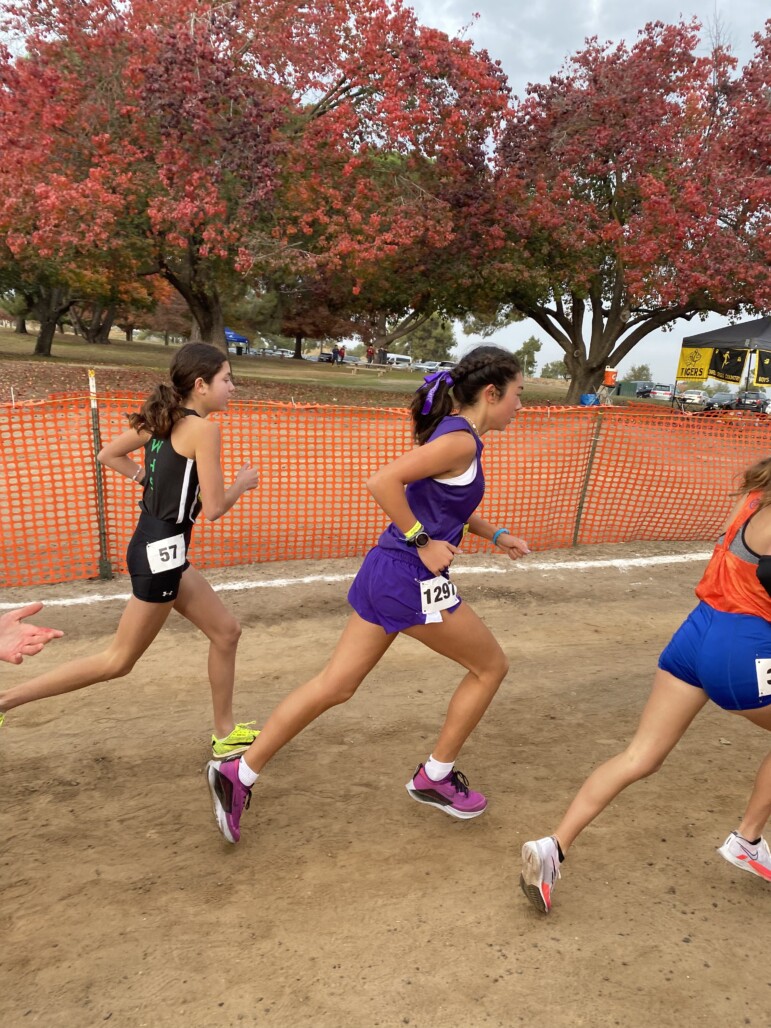 "Skylar ran well and enjoyed the fun atmosphere of the meet," Highlander coach Jeanine Holmlund said.
Holmlund noted that Best's time at 5,000 meters compared favorably with the 19:24.3 she ran in finishing 11th in Division 4 the previous week on a three-mile course at Hayward High School. The Woodward Park course is more "rolling" as well.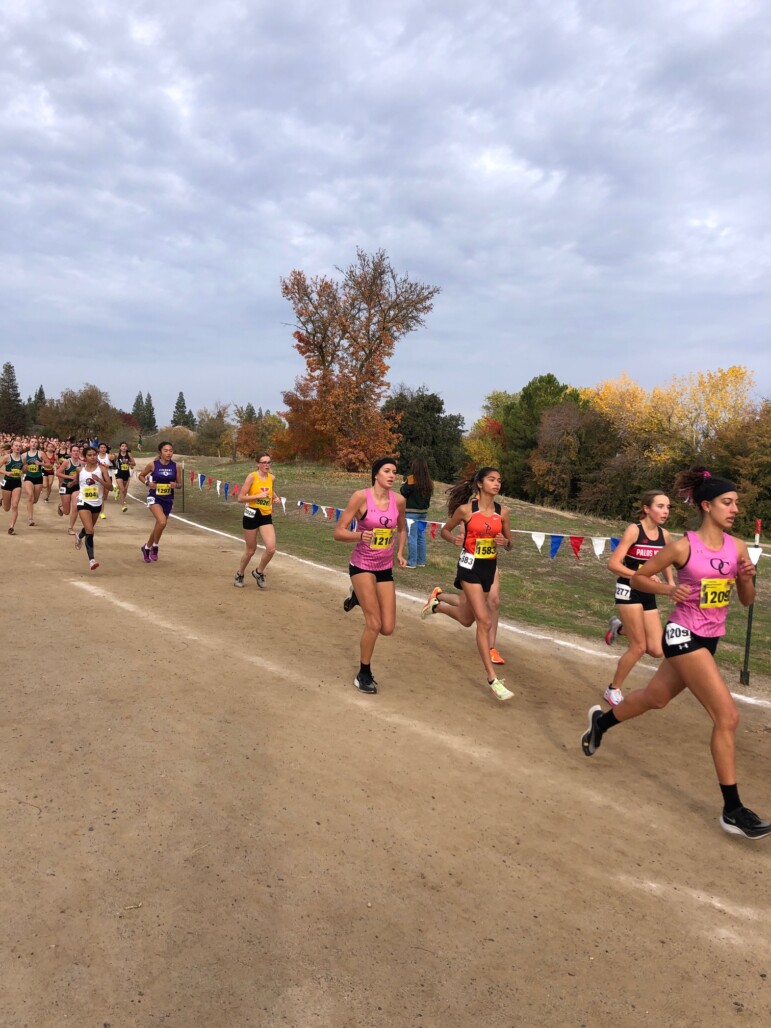 Best emerged at the end of the year as the leader of a strong group of freshmen who are expected to form the core of the Piedmont girls team for the next few years. Best took fourth at the West Alameda County Conference championships at Hayward on Nov. 5 in a then-personal best of 19:25.22.
Best's teammate and team captain, junior Jamie Schwarz, traveled to Fresno along with coach Holmlund to support Best.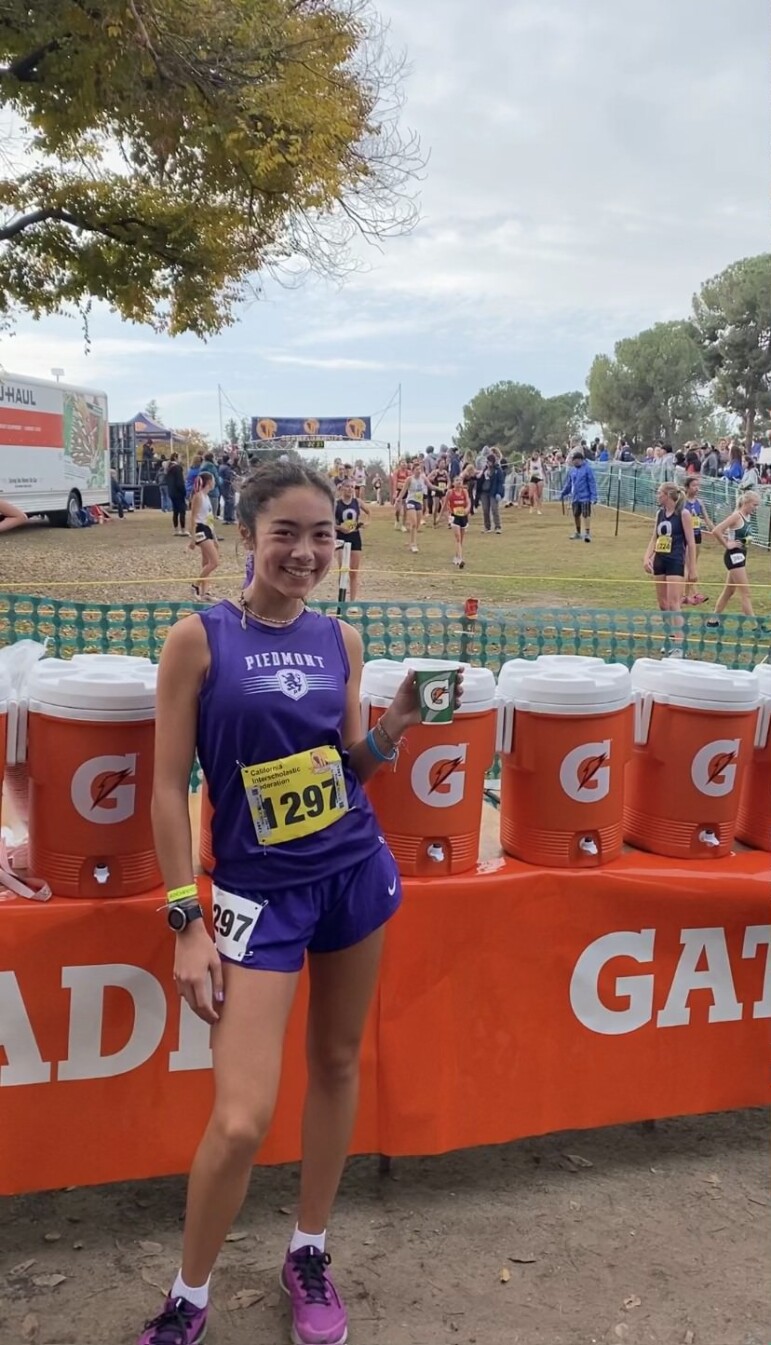 Holmlund said of Best, "We look forward to the track season and her development over the next three years."
Photos by Jeanine Holmlund